Stadler to Deliver Additional Narrow-Gauge Trains to Southeast Italy
Apulia, Italy: Ferrovie Appulo Lucane (FAL) have placed a follow-up order for Stadler narrow-gauge trains. The framework contract is for 8 three-car narrow-gauge diesel multiple units worth 45.6 million euros. The signing parties were Avvocato Rosario Almiento, President of FAL, and Maurizio Oberti, Stadler's Sales Manager Italy. The parties signed also the first order for 4 three-car tailor made trains worth 22.8 million euros. The four trains FAL ordered mean that the operator will possess 23 narrow-gauge diesel vehicles of the latest generation. That makes it the biggest and most modern narrow-gauge fleet in the whole of Italy. The trains will operate on the 950mm narrow-gauge network in Apulia and the adjoining Basilicata region. Delivery of the four new trains will take place within 24 months.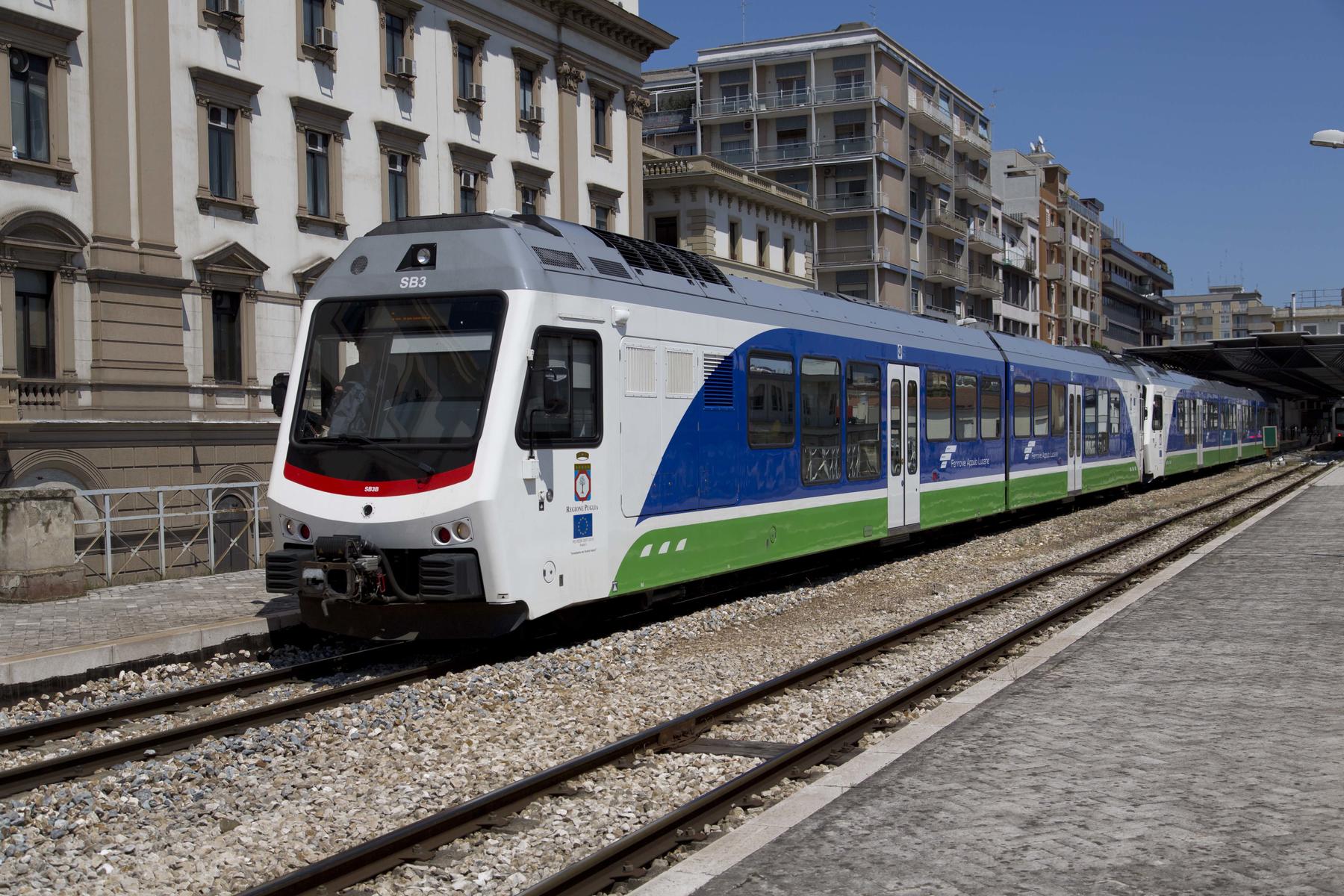 Stadler Narrow-Gauge Trains
Stadler will make the car bodies using light-weight aluminium composite construction. Each train has an axle load of just twelve tons, which makes their impact on the infrastructure very low. The low-floor trains are 52.5m long. Their diesel engines are both low-emission and high-performance. The vehicles will comply with European emission standards IIIB for non-road engines. There will be 154 seats on each train. Coupled with standing spaces the total capacity is 306. Both the driver's cabins and the passenger areas will have air-conditioning. Passengers will also be able to use an accessible toilet. It is possible to operate these trains in sets of two or three, should this be necessary.
Read: Stadler to Supply Cross-Border Ticino Lombardy Trains to FNM