United Wagon Company (UWC), Russia's largest manufacturer of freight cars, has obtained vehicle type approval for its Sggrs(s) 80-foot six-axle and Sgmmns 40-foot four-axle flat cars from the European Union Agency for Railways (ERA).
This allows the railcars to be operated on European networks.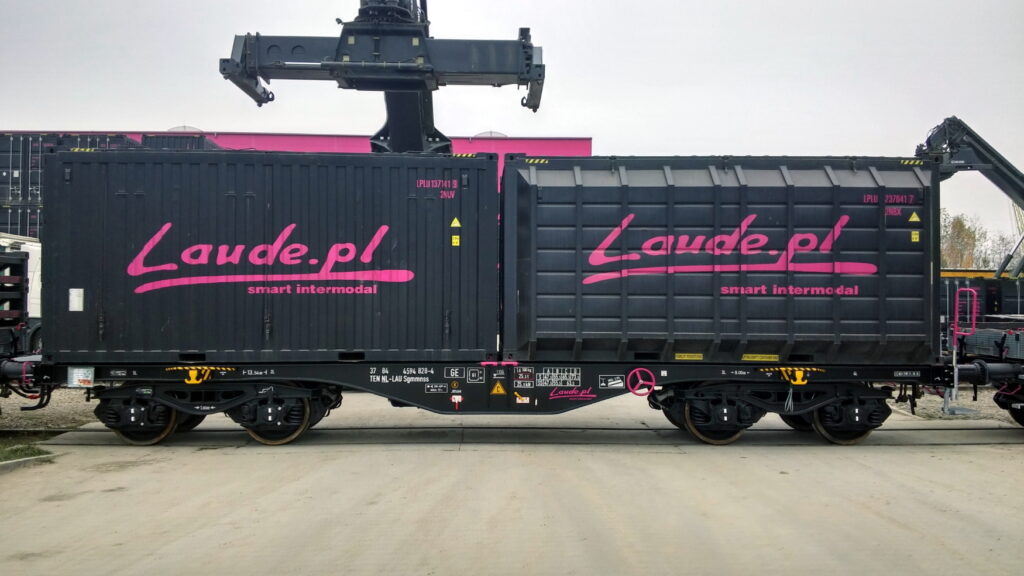 The European regulator issued the permit based on the results of a production audit, freight car testing and a series of technical specification for interoperability (TSI) certification tests. These were organised by the Czech Railway Research Institute (VUZ), an authorised certification body accredited by the ERA.
The flat cars, specifically designed to transport heavyweight containers in Europe, successfully passed tests for static load and impact strength, stationary and in-motion braking, dynamic and in-motion strength, and noise impact.
As part of the technical acceptance process, the VUZ performed a comprehensive assessment of the freight cars' technical specifications for compliance with European standards. Over 100 key parameters of the Sggrs 80-foot six-axle articulated flat car were assessed.
The export flat cars were developed by UWC's engineering centre and are manufactured at its Tikhvin production site. Thanks to its articulated structure, the Sggrs(s) 80-foot flat car has a load capacity of 108 tonnes and allows transportation of containers weighing up to 40 tonnes.
The Sgmmns 40-foot flat car features improved technical specifications compared to similar cars currently available on the European market, such as a low tare weight of 15.5 tonnes and has a load capacity of 74.5 tonnes. Both railcars are equipped with bogies with an axle load of 22.5 tonnes fit for operation on the 1,435mm track gauge.
"The approval of the series-produced freight cars by a European regulation authority represents a significant step forward for us both in terms of fulfilling our contracts and as the development of our export strategy. We have been preparing for a long time and are delighted that our products will be (now be) used in Europe.
"We would like to express our gratitude to the Trade Mission of the Russian Federation in Germany, whose effort and support made it possible for our specialists to attend the rolling stock acceptance procedure despite the severe restrictions in place due to the coronavirus pandemic."