The Connecting Europe Facility (CEF) Committee voted to grant the Rail Baltica Global project an additional 184 million euros of CEF financing. These funds have now been received by Rail Baltica and are to be invested in the project until 2024.
Added to this sum will be 15 percent national co-financing, so that the total new investment in the infrastructure project is 216 million euros. So far, Rail Baltica in Latvia, Lithuania and Estonia has secured in the region of 1.2 billion euros from the EU and from national funding.
The funding was allocated to Rail Baltica in the framework of the 2019 CEF Transport Call. The total pot of money available to Cohesion countries in this call was 1.1 billion euros. There was a lot of competition for these funds, but Rail Baltica managed to secure 55 percent of the total available funding – the largest allocation. In addition to the 184 million euros for the Rail Baltica sections in the three Baltic states, a further 422 million euros were granted for the project's sections in Poland.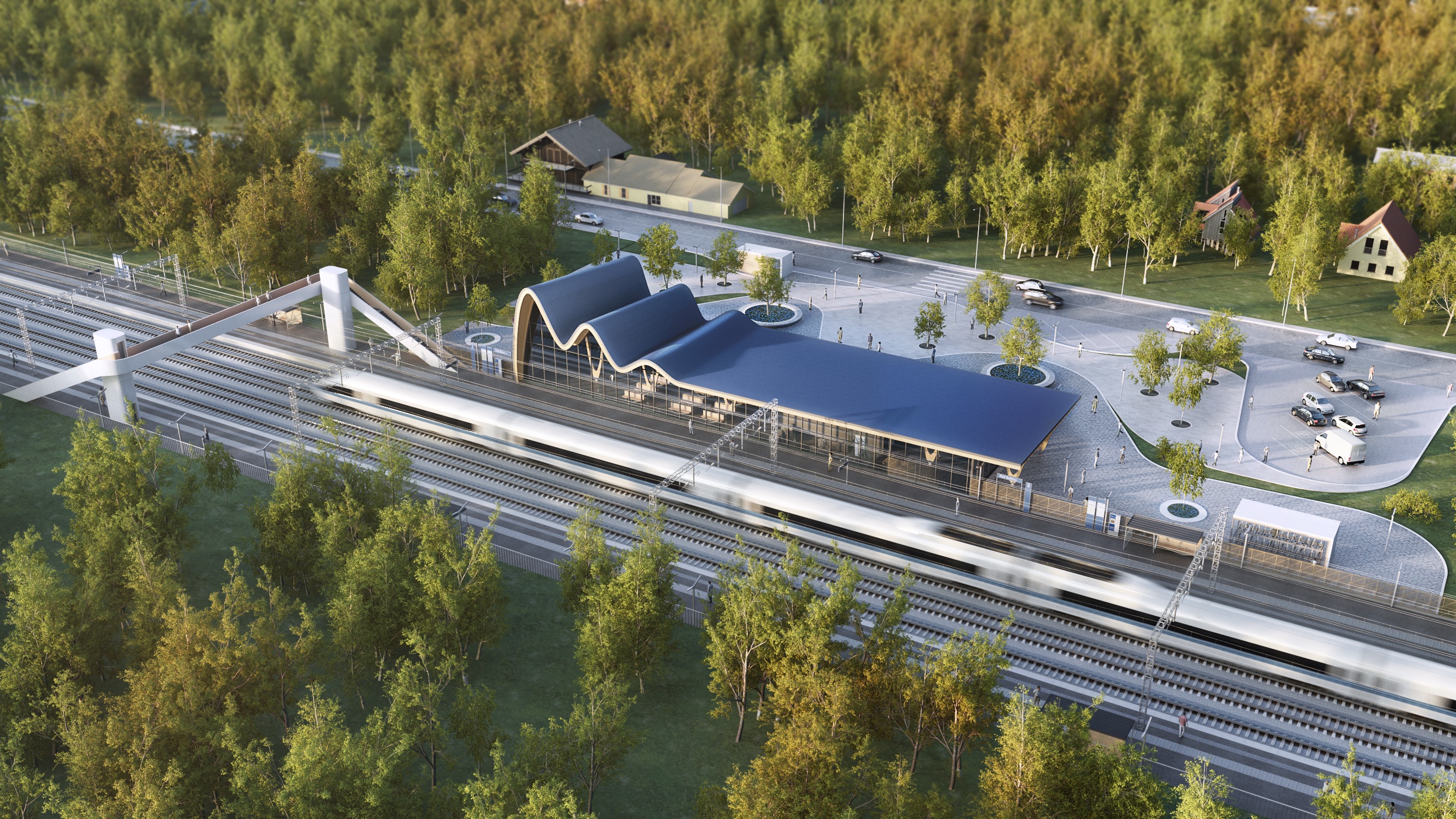 Of the total sum of 216 million euros – taking into account the national co-funding – 128 million euros will go towards construction works, while the remaining 88 million euros will pay for technical design and planning works.
"Rail Baltica appreciates the additional funding made available for the technical design, planning and construction works. As a result, this will provide the necessary funding for all key Global Project activities in this aera, as well as provide maturity for the construction phase of Rail Baltica. The project is prepared to scale-up construction activities in all three countries and will apply for additional funding in the next CEF Transport Calls."
Rail Baltica is an important European flagship infrastructure project that meets all the CEF criteria. It contributes to regional and national and EU-wide transport, cohesion, the environment and innovation policies. The line will measure 643km and design works of the main line and international passenger stations are still ongoing. It will need further funding from upcoming CEF Transport Calls and under the next EU Multi-Annual Financial Framework, starting in 2021.
"The funding allocated in the framework of the 2019 CEF Transport Call is another proof that Rail Baltica is more than a railway infrastructure – it is an economic corridor supporting regional connectivity. The secured funding allows Latvia to commence the design of regional stations as regional multimodal interchanges for a better integration of national transport networks."
The Minister of Transport and Communications for Lithuania said he would have liked to see a stronger emphasis placed on funding the construction side of things so that the project could have moved ahead with deploying the main line towards the border with Latvia. He did, however, remain confident that this would be addressed in upcoming calls.
Also read: