The European Commission has awarded 290 million PLN (64 million EUR) to Centralny Port Komunikacyjny (CPK) to support preparation works for the construction of a high-speed railway line between Warsaw and Łódź in Poland.
The funding has been granted from the CEF Connecting Europe Facility to enable the development of the full design documentation required to begin construction.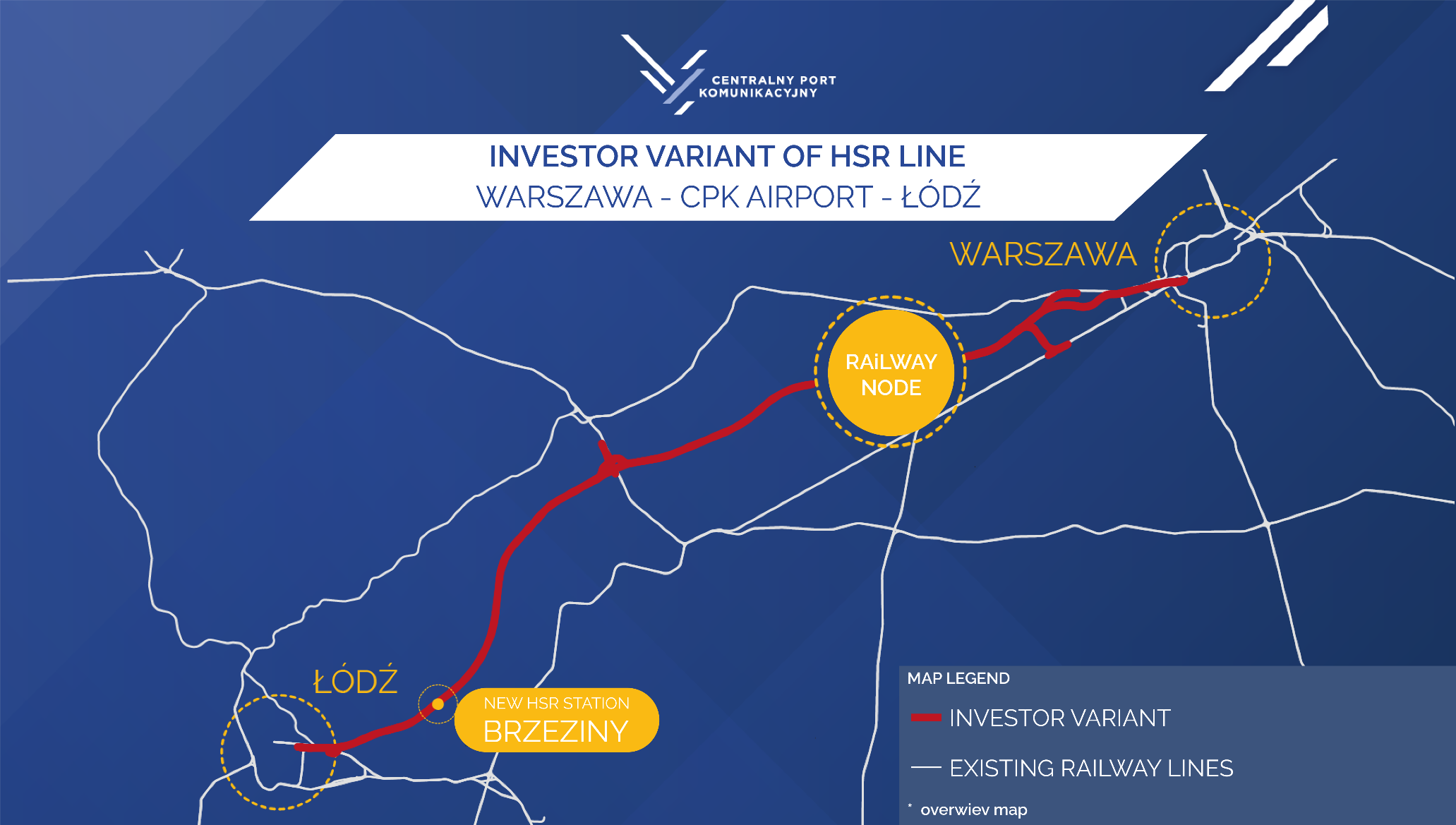 This 140-kilometre-long line will connect the new CPK airport to the rail network, while also significantly reducing travel time between Warsaw and Łódź.
"The CPK airport, together with the new HSR line between Warsaw and Łódź, is an important part of the Trans-European Transport Network (TEN-T), the EU's strategic transport infrastructure. It is very good news that the European Commission has consistently kept it on the list of its priorities to be co-funded from Community funds."
The preparation work for this project, which precedes the application for a construction permit, is estimated to have a cost of around 350 million PLN, of which 85 percent has now been EU funded.