Eurotunnel Invests Several Million in Brexit Contingency Planning
Getlink, which operates rail services through the Channel Tunnel, has issued a statement following the biggest parliamentary defeat ever suffered by a British prime minister in the democratic era. Theresa May was forced to put the deal negotiated with the European Union in front of parliament last night. Her deal – the only deal available given her red lines – was voted down with a majority of 230.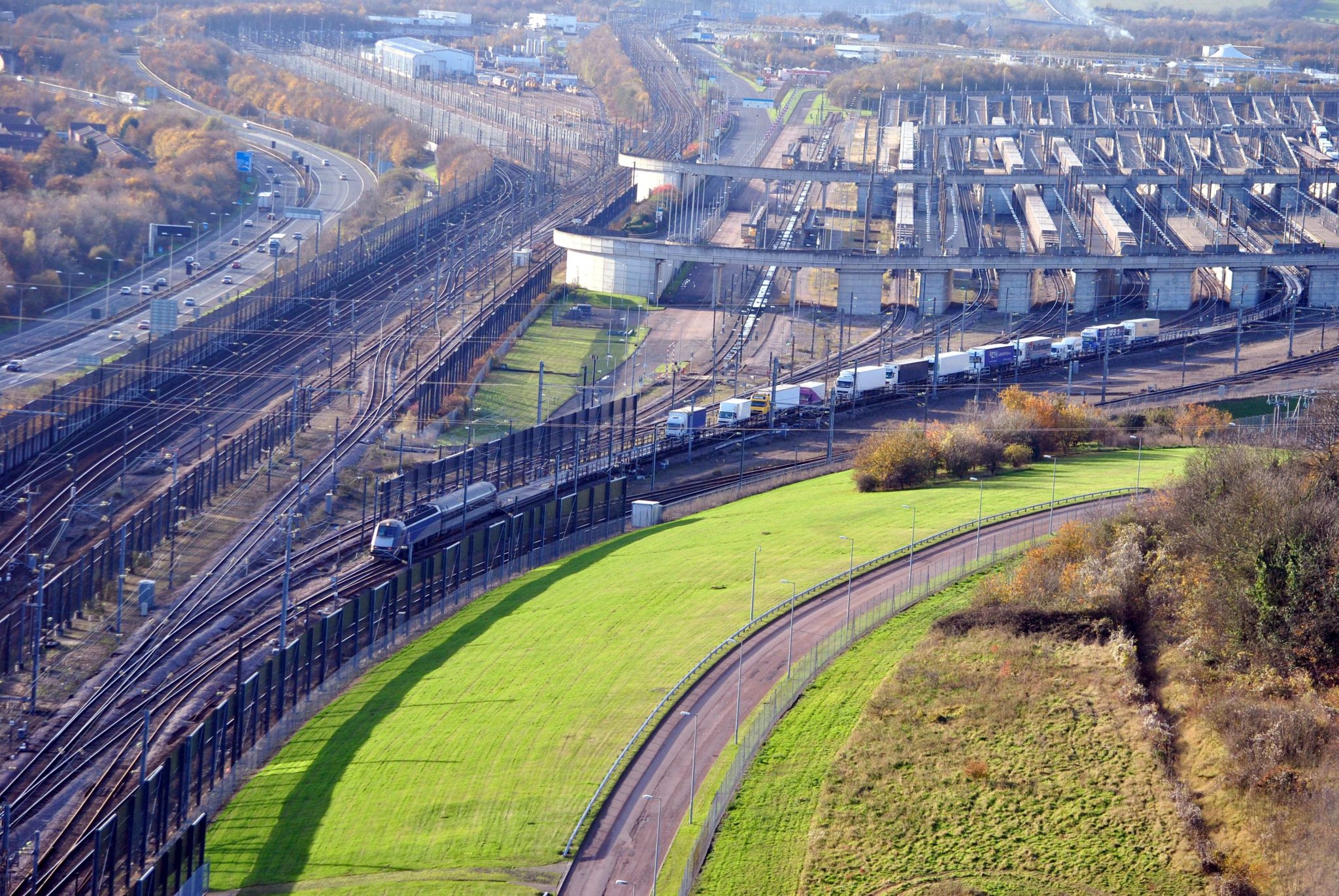 However, the United Kingdom will still leave the European Union by automatic process of law on 29 March 2019 unless action is taken. If no action is taken, Britain will leave the EU without a deal – the 'no deal' scenario.
It is of course vital for cross-border rail services to have clarity on their future operating abilities and requirements. As a result, Eurotunnel says it urges political leaders to clarify what kind of border relationship will exist between the UK and the EU as soon as possible. It notes that uncertainty is a hindrance to investment. The statement reads:
"Only the establishment of clear rules will allow businesses to continue to invest, to create jobs and to preserve the vital humans social and cultural exchanges that benefit both the UK and the EU."
Currently around a quarter of the trade between the United Kingdom and the European Union passes through the Channel Tunnel (26 percent). That amounts to 1.7 million trucks a year. This in turn supports a huge number of direct and indirect jobs.
Since the Brexit vote in June 2016 Eurotunnel has been preparing for all outcomes, it says.
Notably, the company says it has made infrastructure adaptations so that
"with or without a deal, traffic flow through the Tunnel will be maintained".
Eurotunnel's Brexit Contingency Planning: Infrastructure Adjustments
When contacted for clarification, Eurotunnel spokesperson John Keefe said these infrastructure adjustments included making more space available, constructing roads and buildings, increasing stabling for horses and building additional control booths. He said some of this construction was already complete, while the rest, still on-going would definitely be finished by March 2019.
Furthermore, Eurotunnel is also working on doing all it can to minimise any impact post-Brexit border controls would have. Its aim is for there to be "not significant impact on Tunnel traffic". When the Channel Tunnel was opened in 1994 – after the Maastricht Treaty came into effect and the UK was already part of the Single Market and Customs Union – lorries passed through three types of check, Eurotunnel says. These were safety checks, making sure lorries were okay to travel. There were passport checks and dangerous goods checks. Today, lorries face eight separate controls. Many of these are performed electronically, such as number plate recognition. From the moment a truck enters the Eurotunnel site, it is now under constant surveillance. Over the Channel Tunnel's 25-year operation lorry traffic through the Tunnel has quadrupled.
John Keefe said that Eurotunnel has been in talks with both parties. It has made space available on the French side for 100 trucks to accommodate any additional customs checks the French douane might want to make. Essentially, Eurotunnel does not perform the checks. It makes the space available for the border forces for them to carry out their work.
Eurotunnel's Brexit Costs
Being a business, Eurotunnel has had to perform a huge amount of contingency planning. Railway-News was told the cost of this has amounted to "several million" so far and is still rising. In addition, Railway-News was told it would definitely have been much cheaper for Eurotunnel to have been given more certainty from the get-go because it has planned for eventualities that likely will not happen. However, "the risk of being unprepared is unacceptable" said John Keefe.
Fortunately the UK government intends to stay in the Common Transit Convention, which will work to keep additional administrative burdens down for traders.
With little over two months to go until the Brexit date, businesses still lack certainty from the UK government. Eurotunnel is doing its bit to be prepared for any outcome, as are many traders, knowing they will face additional administrative burdens – burdens that will be harder to manage the smaller a company is. And of course, these millions being invested are there just to keep things running as well as they have been to date.