A new rail freight connection between Antwerp in Belgium and the rail freight terminal 'Wien Süd', owned by Austrian Federal Railways (OEBB) has been set up, with the first shuttle arriving a few days ago.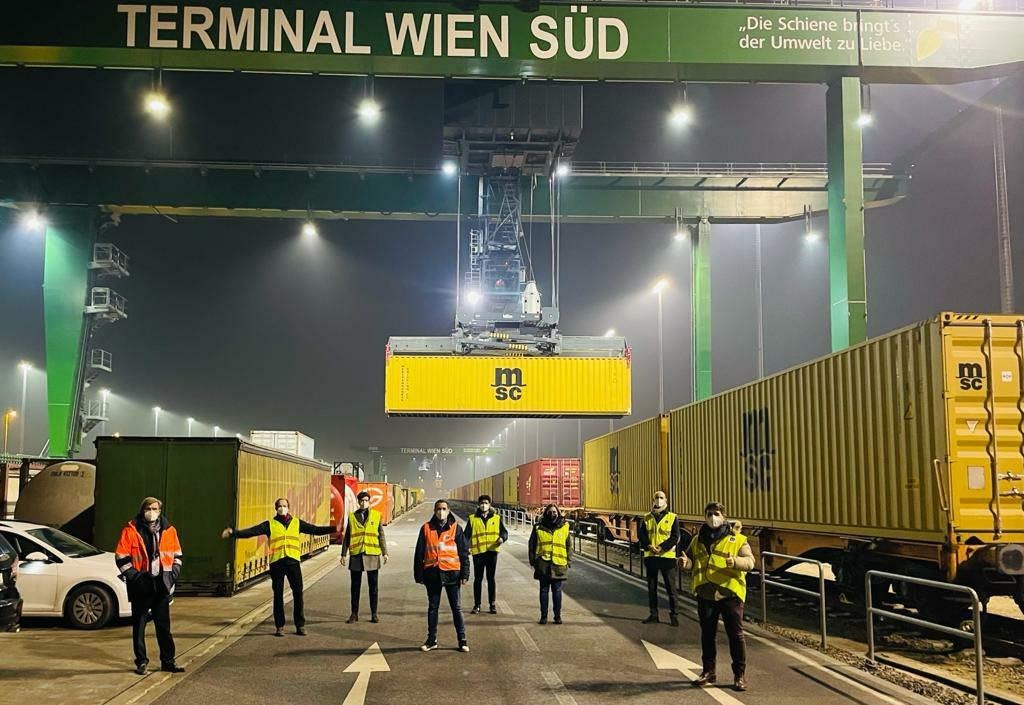 Terminal Service Austria (TSA), which operates OEBB Infrastructure's seven terminals, received the shuttle, named 'LEO', from Mediterranean Shipping Company (MSC), the world's second-largest container shipping company headquartered in Switzerland. MSC will operate the route using 'dedicated company trains' with two return trips per week.
"It is pleasing that we have managed to shift more goods on to rail, a more environmentally friendly mode, together with our long-standing customer MSC. This sets a strong, visible symbol for Europe's freight transport sector. The round trips from the western ports to Vienna will also give the terminal in Vienna a further boost within the European freight network."
The other OEBB terminals operated by TSA are: Terminal Wels, Terminal St. Michael, Terminal Villach, Terminal Wolfurt, Terminal Wörgl, and Terminal Brennersee, giving TSA a comprehensive presence across Austria.