ÖBB has achieved its first breakthrough in boring the Semmering Base Tunnel, connecting the construction sites in Göstritz and Fröschnitzgraben, Austria.
Almost 90 percent of the tunnel has now been bored, as more than 24 kilometres of the 27.3-kilometre twin-tube tunnel has been dug.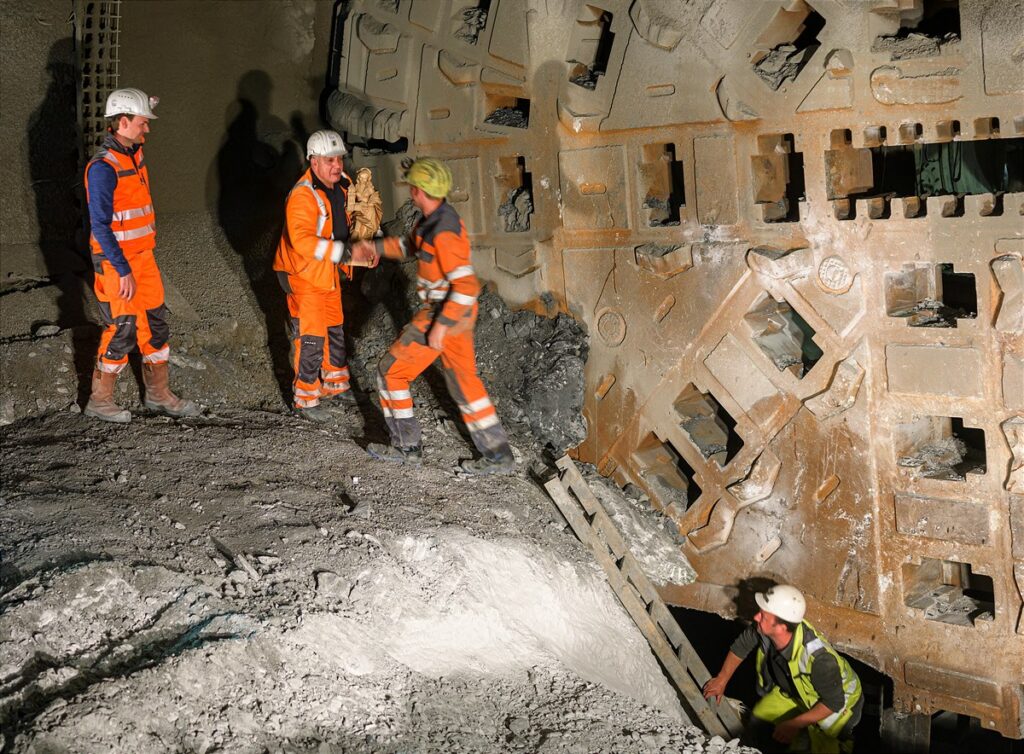 The tunnel is being built from five locations with 14 drives, five of which are now complete.
In Göstritz, the miners encountered the Carl tunnel boring machine in the Fröschnitzgraben section, and a narrow passage in the cutting wheel made it possible for miners from the two sections to meet in the tunnel for the first time.
"Congratulations to the executing companies and especially to the miners. Around seven years after work began on the Gloggnitz section, a first major milestone has been reached on the way to completing the Semmering Base Tunnel. For all of us involved in the construction, this is a very special moment. The first connection of two sections has been completed and more than 24 kilometres of tunnel have been completed. It is a day of joy, but there is still a lot of hard work ahead of us."
In the section towards Fröschnitzgraben, fewer than 400 metres now remain to be bored before the second breakthrough in the Semmering Base Tunnel project is achieved, while around 300 metres need to be dug towards Gloggnitz.
Work on the interiors of the tunnel tubes also began in 2020, and 7 kilometres of the tunnel have now been lined with a concrete inner shell. Once the inner shell is complete, the technical equipment including tracks, cables and technical systems will be fitted before trains can operate through the tunnel.