Austrian Federal Railways (ÖBB) has begun operating the first Siemens Desiro ML train in its new Vorarlberg fleet between Schruns and Lindau and from Bregenz and Dornbirn to St. Margrethen.
The rail company signed a framework agreement with Siemens in August 2021 for 46 Desiro ML series electric multiple units, 21 of which were ordered for local transport in Vorarlberg.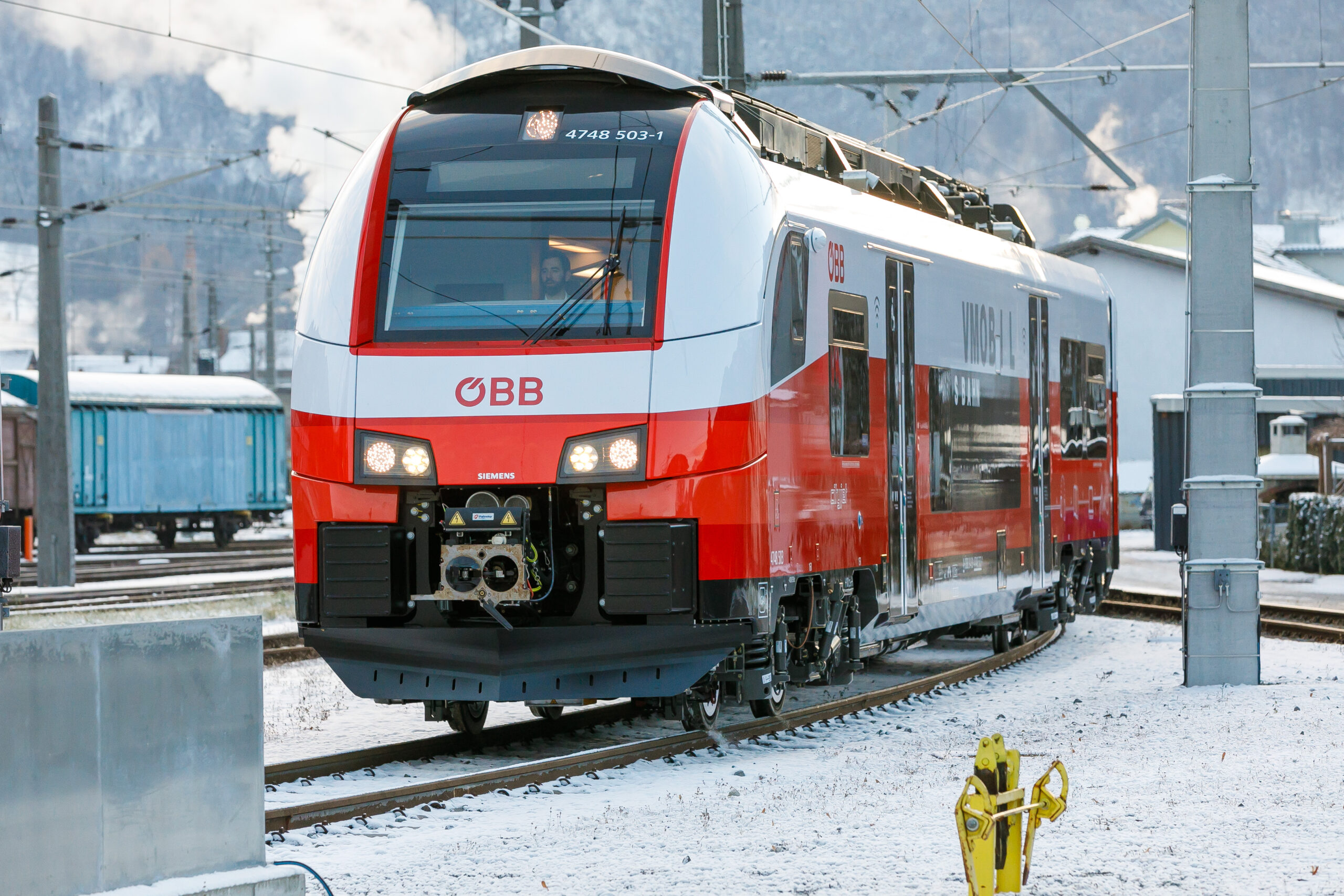 All 21 Vorarlberg trains are scheduled to enter service by next October.
"Vorarlberg is the first Austrian federal state to get the new, state-of-the-art version of the tried-and-tested Desiro ML commuter train as a four-car set.
"In the next few years, ÖBB will invest a total of more than four billion euros in its fleet, creating an additional incentive for switching to public transport and inspiring even more people to travel by train."
The new trains can carry almost 50 percent more passengers than the old Talent 1 sets, with increased legroom, changing tables, multifunctional areas, power sockets and USB ports.
They can also be adapted to fit passenger needs for certain times of year.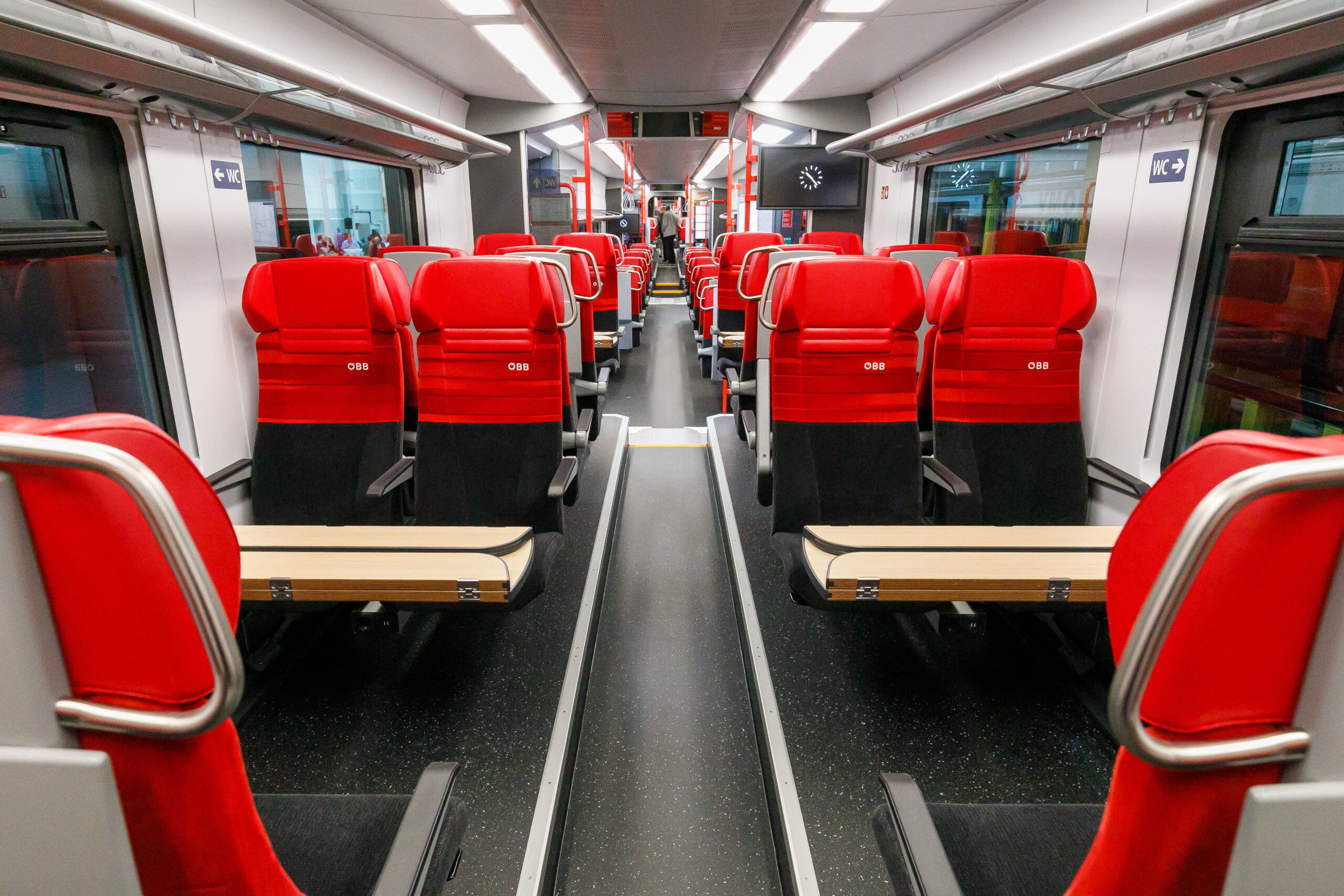 © ÖBB / OEBB
In winter, the four-part trains have more rows of seats and ski racks, while in the summer, the low-floor area of ​​the middle car is converted into a bicycle compartment with 39 parking spaces.
Passengers push their bikes into the train at one door, put the bikes' rear tyres in specially made clamps and, once they arrive, push their bikes out the other door.
"This system has proven itself in Copenhagen for many years. Each wheel stands alone in the holders.
"As a result, these new fastening devices ensure clarity and order and reduce the stress when getting off."
ÖBB also opened a new train tech workshop in Bludenz this month to support the Vorarlberg fleet.
A total of 30 employees will maintain the fleet in the 126-metre-long hall. Maintenance will be undertaken on each vehicle after 25,000 kilometres of travel – approximately every two months – and always during so-called idle periods.
The new workshop is also where seasonal layout conversions will take place.