A milestone for the Brenner Base Tunnel project: Deutsche Bahn and Austrian Federal Railways (OEBB) have presented the northern approach route for the tunnel through the Alps.
The northern approach route – a new railway line – will measure 54km in length, of which 60 percent will be under ground.
Deutsche Bahn and Austrian Federal Railways have been developing the best route for a new railway line in the Kufstein-Rosenheim region, which will become the northern approach to the Brenner Base Tunnel. This process has taken a number of years and included a comprehensive examination of the area: how the land is used, what areas are protected, what the geology is like and what the water table is. Based on that, the planning teams suggested a number of corridors and then a number of routes. Having worked with the region on creating assessment criteria a decision has now been reached in favour of one route.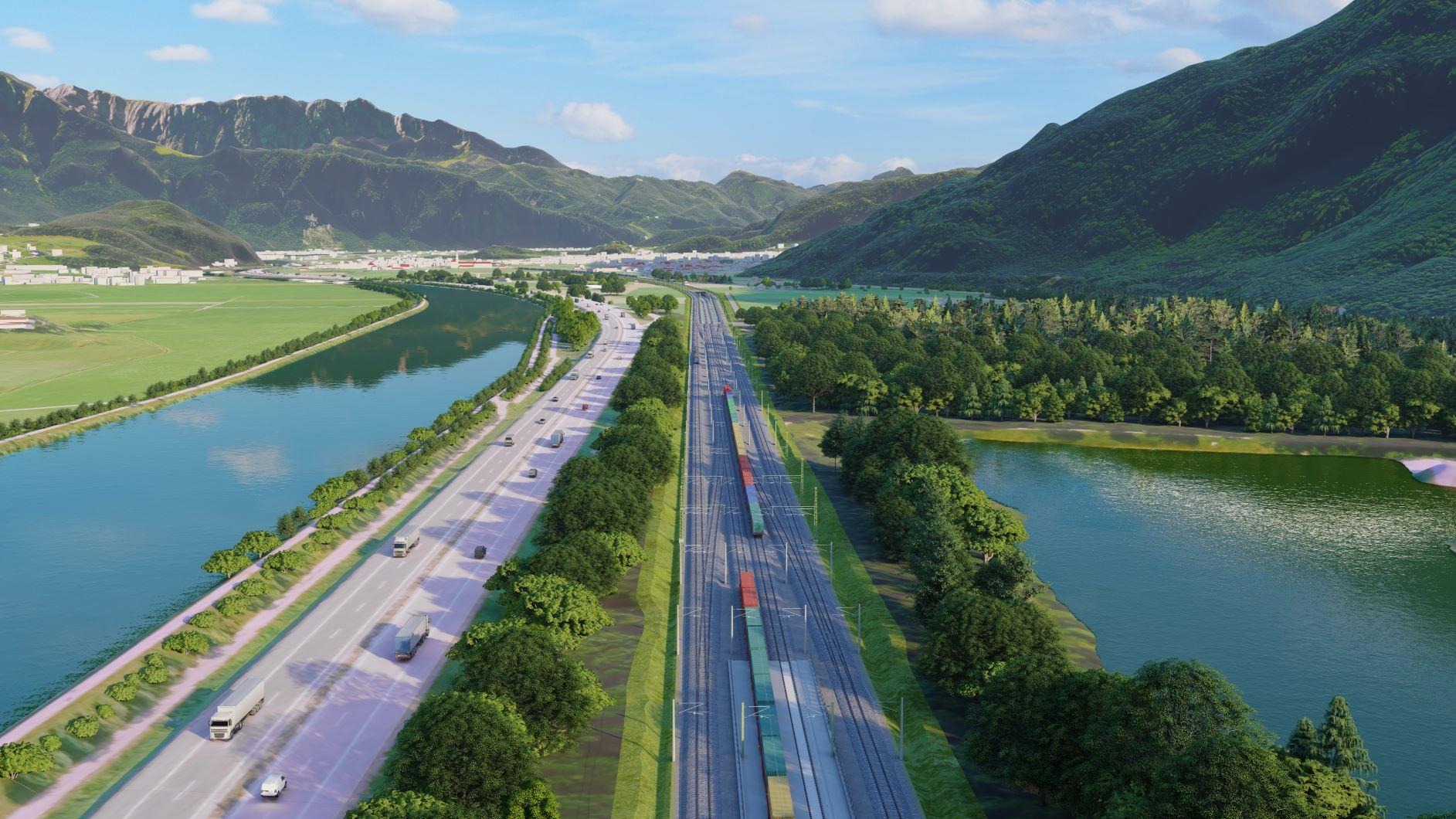 'Violet' Route Option
The 'violet' route option has emerged as the preferred overall choice. It leads from the district of Schaftenau in Langkampfen (Austria) to Ostermünchen near Rosenheim (Germany). In the Austrian section of the route the track will be put into a tunnel immediately east of the planned Schaftenau node and continue to the border in a tunnel. The cross-border Laiming Tunnel and the Steinkirchen Tunnel in Germany will each be around 13km long. A further 5.5km tunnel will run under the municipality of Stephanskirchen east of Rosenheim.
There are planned connections to the existing railway network to the north of Niederaudorf and near Ostermünchen too. Consequently, around 47.5km and therefore the majority of the violet approach route will be on German territory. The Austrian section will measure 6.5km.