The Austrian Federal Railways (OEBB) Rail Cargo Group (RCG) is continuing to expand its activities on the New Silk Road.
In 2020 the group transported approximately 70,000 TEUs to and from China, doubling that of 2019. It has also increased the number of freight trains on the New Silk Road to over 700, with the goal of reaching 1,000 this year.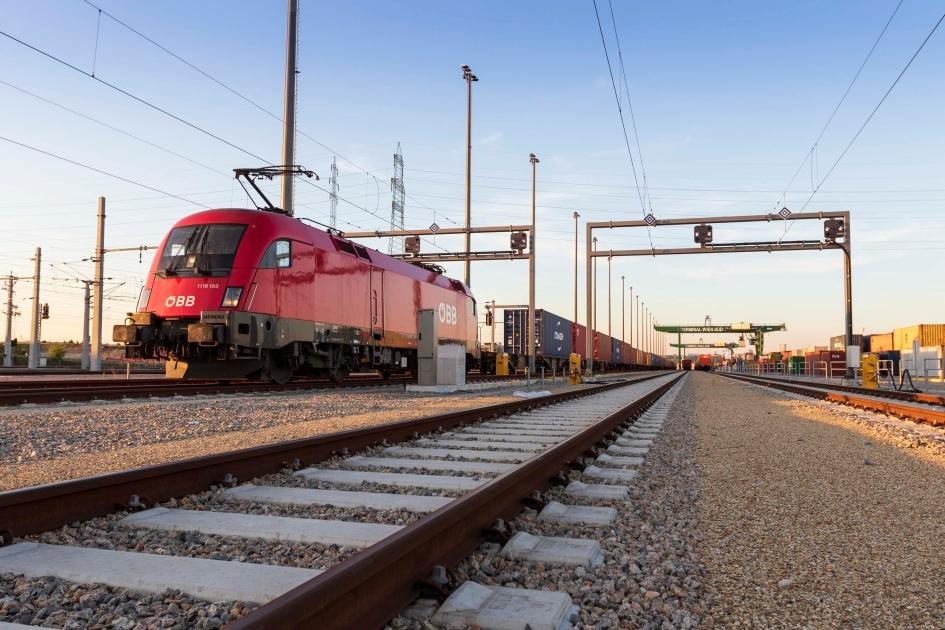 According to a current study by the International Union of Railways (UIC), the future market potential for rail freight traffic between Europe and Asia is positive. Conservative forecasts look to a doubling of traffic from 2020 to 2030, while more optimistic forecasts expect a tripling of transported container volume.
The connection of the New Silk Road to the OEBB RCG's network ensures fast transport to and from Europe, and efficient distribution within. This will help European businesses gain a global foothold more quickly after the pandemic.
"There's no doubt that the Silk Road Initiative is of enormous importance to Europe and also for Austria, because it connects the economies in Europe and Asia. Where there are trading points, economic prosperity will rise.
"We see a wide field of activity along the New Silk Road. Not only on the three rail corridors between Europe and Asia, but also as a transporter to the European ports where the maritime Silk Road lands, such as Hamburg, Rotterdam, Trieste, Koper and Piraeus. Here the RCG can bring in its efficient hinterland connections."
The RCG is also working with partners along the route to reduce the average transport time between Europe and Asia in the coming years.
Through digitalisation and process optimisation, the goal is to lower transit time from 16 to 18 days to an average of 10 days by 2030, eventually slashing the journey to just three to five days.