Austrian Federal Railways (OEBB) has been electrifying the Gail Valley Railway (Gailtalbahn). Now, the project is entering its final phase.
Following a construction period of almost two years, OEBB has modernised the route and put in place all of the electrification infrastructure. The last bits of work along the tracks and at the stops and stations are still under way. Starting on 15 December, modern electric trains will operate in the Gail Valley for the first time.
The total investment in the project, which has come from OEBB, the Ministry of Transport and the State of Carinthia, was 61 million euros.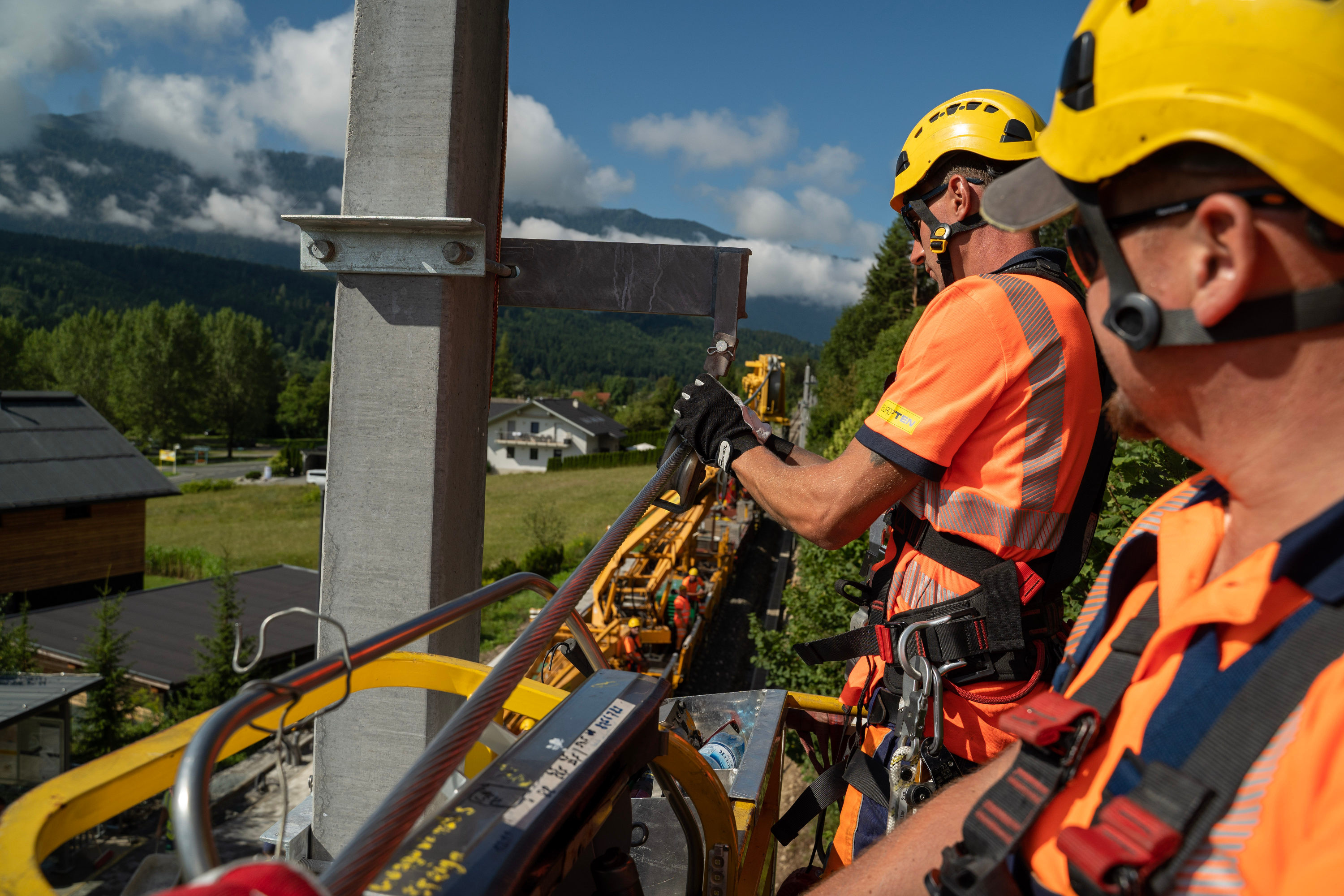 To prepare for entering service, the electrification infrastructure, including the overhead line equipment, will be made live at midnight on 11 November.
In total OEBB set up 879 OLE masts on the Gail Valley Railway line for the electrification project. It also installed 30km of overhead lines. Once the new timetable comes into effect on 15 December, the trains operating in the Gail Valley will be more environmentally friendly.
To conduct the works, OEBB had to close the line for several months on two occasions. Firstly between July and November 2018. Secondly between July and 14 December this year.
As part of the modernisation works OEBB also upgraded all of the stations and stops on the line. Austrian Federal Railways made its stations and stops accessible. It has also built more bus stops and park & ride facilities.
Also read: