Siemens to Supply Additional 24 Desiro ML Regional Trains to OEBB
OEBB (Austrian Federal Railways) and Siemens have signed a contract for 24 additional Desiro ML regional trains. This brings to total number of trains by Siemens to 189. OEBB will operate these trains under its 'Cityjet' brand. Siemens will manufacture these trains at two sites: firstly in Krefeld, Germany, and secondly in Graz, Austria. Final assembly will then take place in Jedlersdorf, Austria, at Siemens's Technical Services facility. Siemens will start delivering these trains in the summer of 2020.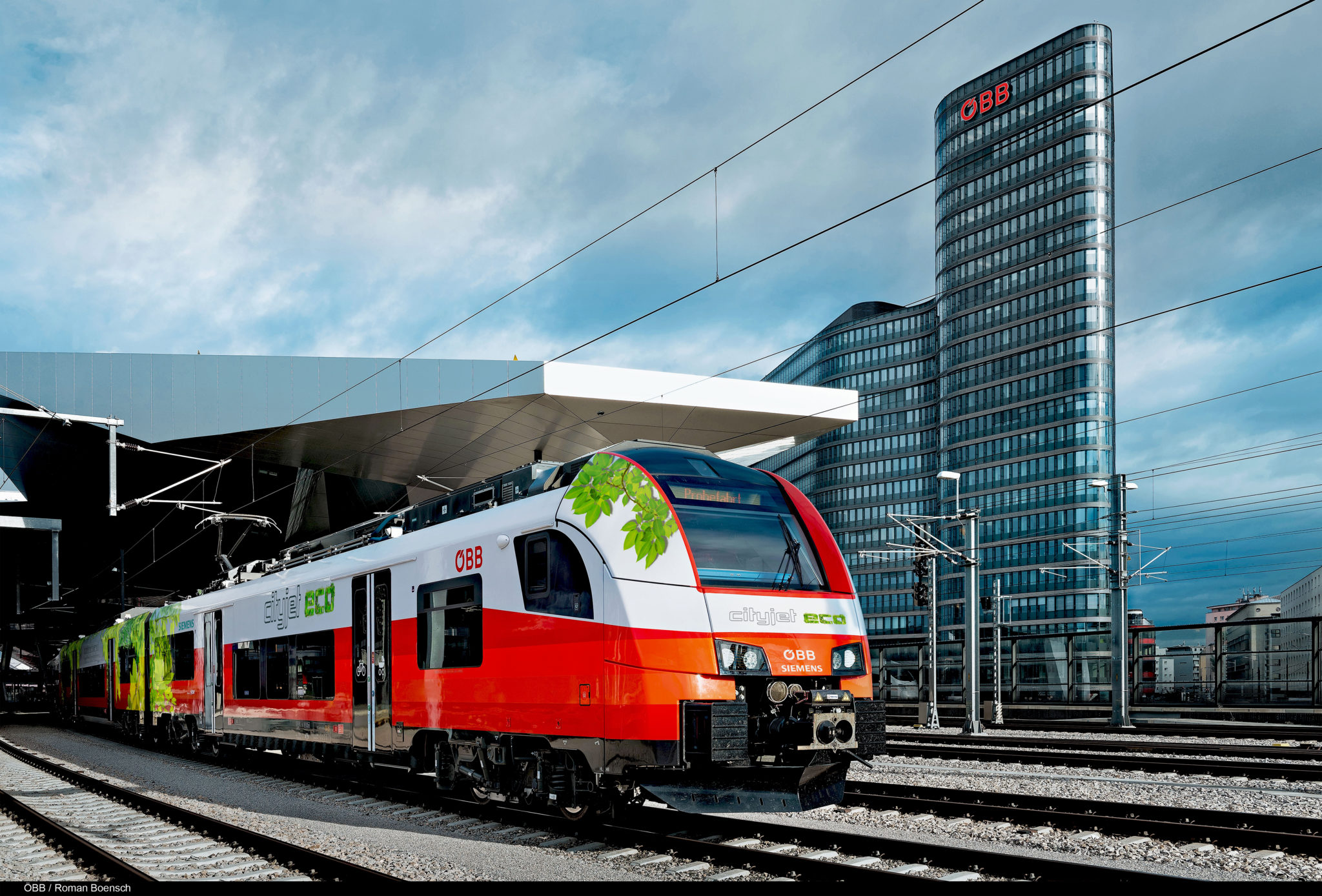 OEBB Cityjet Desiro ML Design
These 24 Desiro ML regional trains will be three-car electric units.  Each train will be 75m long and have a maximum speed of 160km/h. Furthermore, these new trains will have more powerful acceleration than the current fleet. Each train will have six doors on each side. They will operate S-Bahn services in the east of the country.
Interior: Ihe Desiro ML will benefit passengers with its low-floor design. The entrance and transition spaces are generously proportioned, making it easier for passengers to move about. This has not come at the cost of seating space, however. In fact, these Desiro ML regional trains will have approximately 22 percent more seats compared to the trains currently in operation.
Each seat will come with a reading lamp, a power socket and a fold-out table. Furthermore, the seats have adjustable surfaces along with ergonomic head and armrests.
Accessibility: In addition to the spacious entrance and transition areas, the Desiro ML comes with wide doors. More contrasting colours will also help the visually impaired. And the low-floor design also means there is no need for ramps at all 550mm station platforms. This will greatly improve service quality for passengers in wheelchairs as well as those with push chairs or bicycles.
There are some stations in the operating region that are lower. In these cases the trains are equipped with sliding steps and a lift.
Sabrina Soussan, CEO, Siemens Mobility, said:
"The Cityjet guarantees a comfortable travel experience throughout Austria. The train's flexibility offers a wide range of applications. The Desiro ML can, for example, be converted to battery-hybrid technology and therefore also be used in the future on non-electrified rail lines."
Electro-hybrid Battery Drive
Siemens and OEBB are jointly investing in electro-hybrid battery drive technology for trains. A battery-operated train such as the Cityjet eco could reduce carbon emissions by up to 50 percent compared to diesel trains. Once the prototype has completed extensive testing it should enter passenger service in the second half of 2019.