RegioJet says it will add Budapest, Hungary, to its list of destinations starting in June 2020.
Last week RegioJet announced that it was terminating its contract with GKB and instead collaborate with WESTbahn, who will operate all RegioJet services in Austrian territory starting 15 December 2019. This affects RegioJet services that run between Prague and Vienna via Brno four times a day. WESTbahn would be responsible for operations from the border station of Breclav to Vienna's Central Station.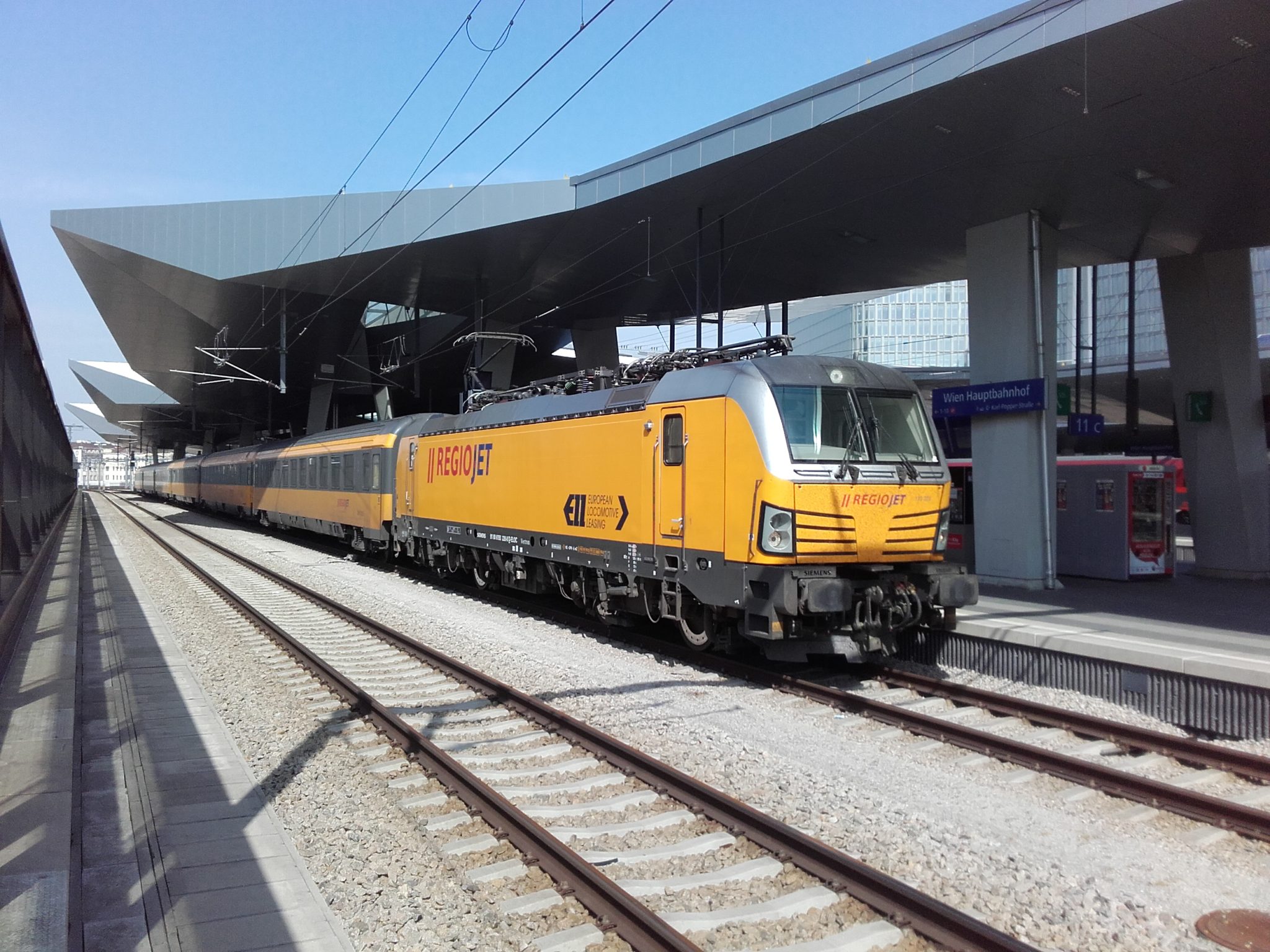 Starting in summer 2020 then, the RegioJet trains won't terminate in Vienna anymore. They will continue onwards to Budapest. RegioJet has already entered this service into the timetable proposal for 2020. Continental Railway Solution will be responsible for operating the trains on Hungarian tracks. RegioJet will remain responsible for business and customer service for the entire journey. The Czech company plans to offer this service twice a day in each direction.
RegioJet, which also operates buses, has been running daily bus services to Budapest for many years now.
Ivana Kašická, General Manager of RegioJet Trains and Buses, said:
"Our policy is to be the best value for money for passengers on rails. For example, on Prague – Vienna line we have proven, that it is possible to bring much higher quality of service on trains for much lower prices in comparison to the traditional train operators."
RegioJet Background
In 2018, RegioJet announced a profit of around 4 million euros. That year it completed nearly 10 m million passenger journeys on its routes in Austria, Czech Republic and Slovakia. RegioJet says it expects further growth in profits in 2019. It also expects passenger numbers to increase by 10–15 percent.
RegioJet operates long-distance trains on a fully commercial basis – i.e. without subsidies. In Slovakia, the company also operates regional trains. These run between Bratislava and Komárno under a PSO (Public Service Obligation) contract for which RegioJet gets a fixed level of compensation for every train kilometre travelled.
December 2019 Timetable Change
RegioJet will take over from Czech Railways as the operator of the important long-distance line in the Czech Republic, which connects Brno, Ostrava and Bohumín.
RegioJet will also add further regional services in the Ústí nad Labem region. It will add trains on three regional lines to its operating portfolio.
Also read: