Austrian Federal Railways (ÖBB) has ordered a further 35 new Stadler KISS double-decker multiple units.
14 of these trains are to be deployed on long-distance services, while the remaining 21 KISS trains will carry passengers on local routes. This current order is worth around 600 million EUR.
This order is part of a framework agreement from 2022 for up to 186 double-decker multiple units. ÖBB ordered 41 of those vehicles at the time, bringing the total now to 76 vehicles.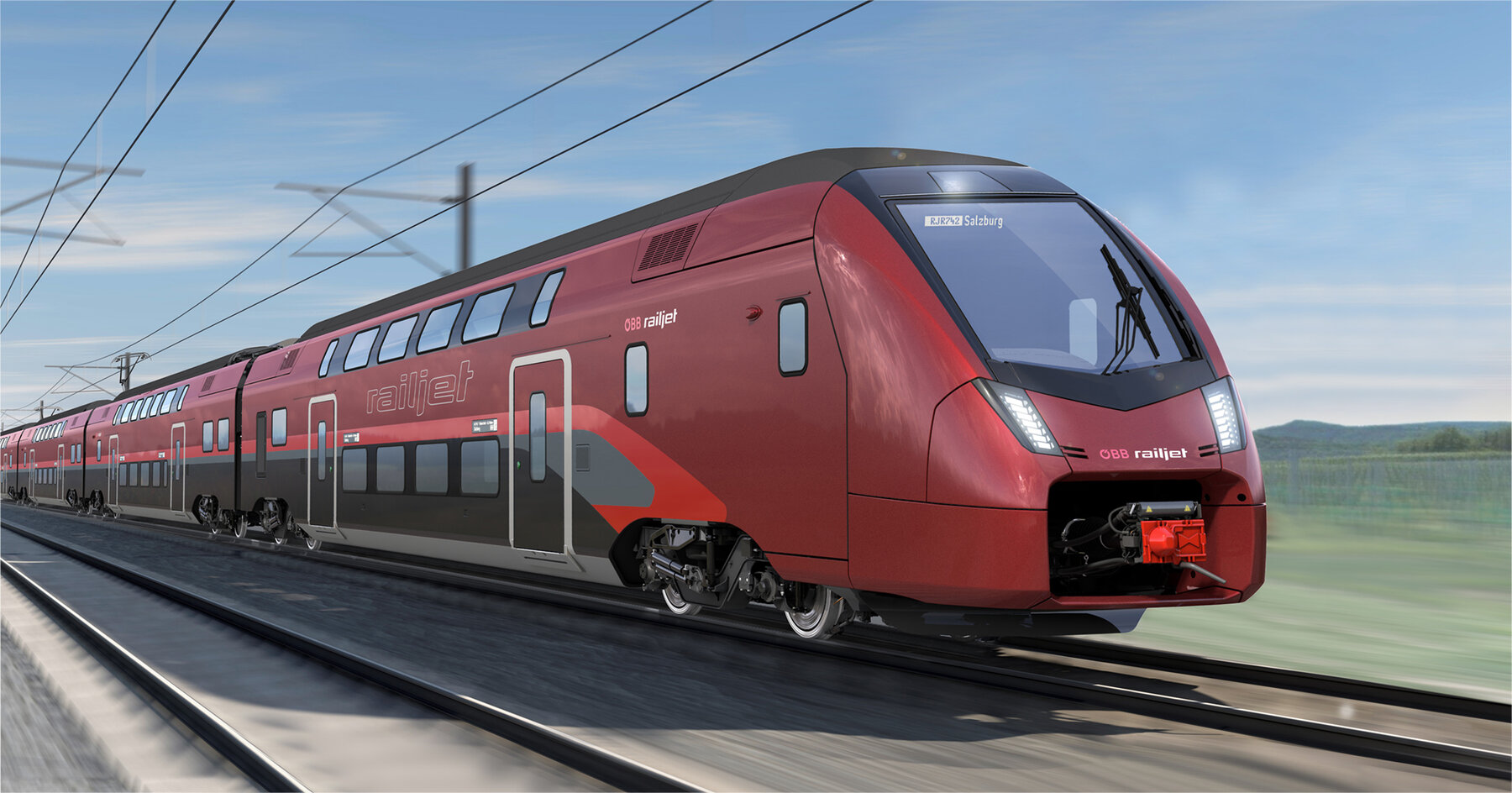 The long-distance trains will be six-car units, while the local trains will be four-car units. The new trains are to be deployed gradually from mid-2026 onwards.
The 41 KISS trains ordered originally in 2022 will go into assembly on schedule and are to enter passenger service in eastern Austria in 2026.
"Stadler and ÖBB have set themselves the goal of jointly modernising Austrian rail transport. With its high degree of innovation, our KISS model is an essential solution for passenger- and environmentally-friendly rail transport – on both local and long-distance routes. We would like to thank ÖBB for their trust in us. We look forward to working together to deliver the next generation of double-decker multiple units for Austria."
ÖBB's CEO, Andreas Matthä, spoke positively about the development in passenger numbers in Austria where long-distance transport recorded 41.6 million passengers in 2022, surpassing the operator's previous record year of 2019.
"Not only are we very proud of this result, but we are also implementing other measures to further increase capacity on our trains. We are investing in the heart of our long-distance service - the Railjet - and will be adding modern Railjet double-decker trains to the existing fleet for the first time."
In their four-car configuration, the new KISS trains will have around 380 seats and 480 seats in the six-car configuration. The long-distance trains will have first and second class seating and two catering zones. The trains' maximum speed is 200km/h.
The trains feature low-floor entrances for every car and multi-purpose areas, making the lower floor more accessible to passengers with bicycles, pushchairs and luggage. The middle car has dedicated wheelchair spaces with height-adjustable side wall tables.
As a result of increasing orders in Austria, Stadler has chosen to expand its presence in the country. An engineering hub is being set up in Vienna to allow specific solutions to be deployed effectively to customers in Austria.
KISS trains first began operating in 2010 and they have been sold in 14 countries to date.