Siemens Mobility has completed its delivery of 21 Desiro ML Cityjet trains to ÖBB for operation in Vorarlberg, Austria.
This delivery was completed on schedule, with the first units having already covered over 1.7 million kilometres since December 2022.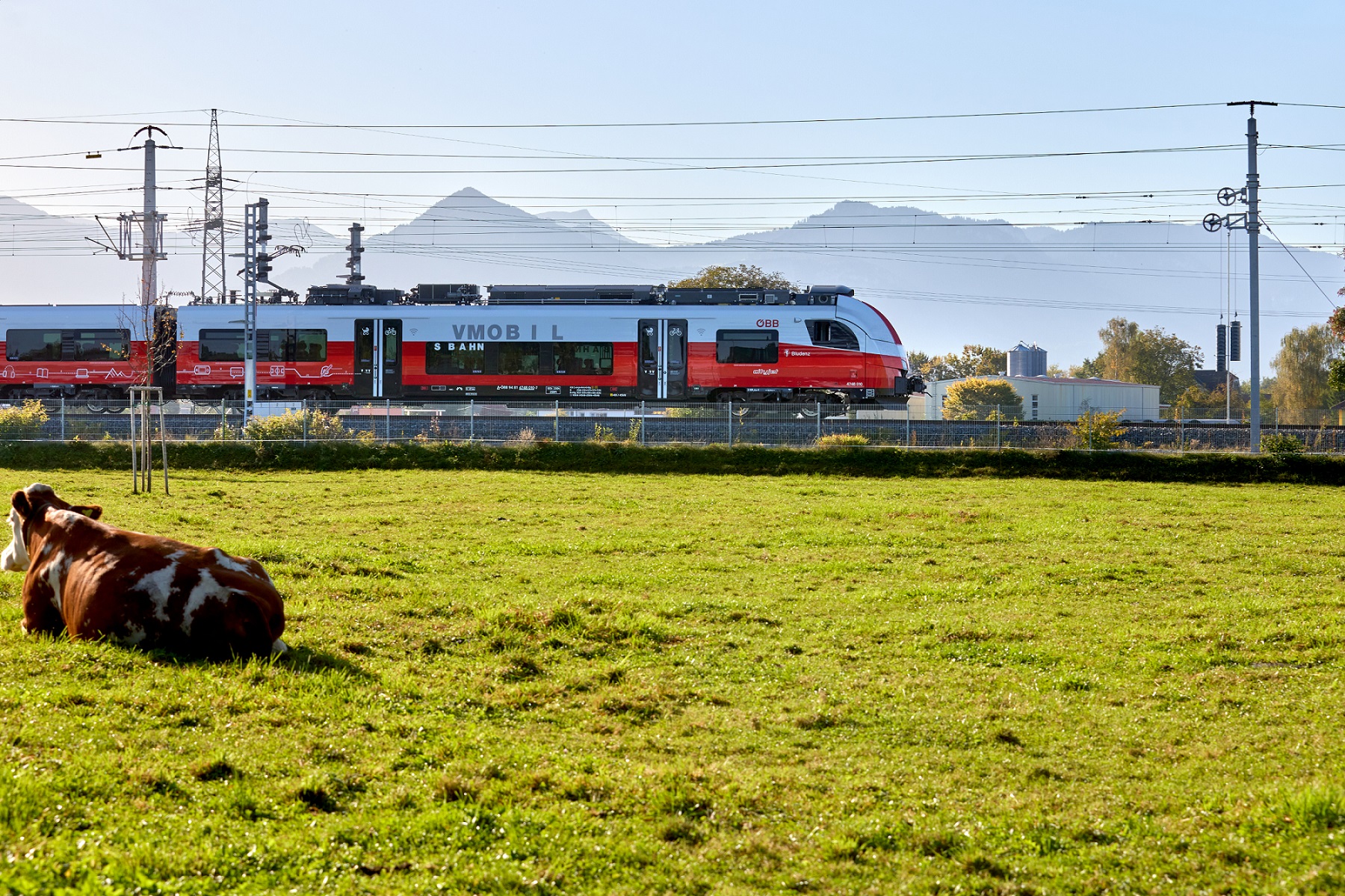 The new four-part Cityjets are used in local transport on routes between Schruns and Lindau (Germany) and from Bregenz and Dornbirn to St. Margrethen (Switzerland).
"We are pleased that the new Cityjets have now all arrived in Vorarlberg as planned. The state-of-the-art train sets ensure even more comfortable train journeys for our passengers. I am convinced that this will take us another step closer to our goal of inspiring even more people to switch to the train. Many thanks to the project team and everyone involved for the successful implementation!"
The trains can travel at speeds of up to 160 km/h and also feature:
Barrier-free level boarding
Automatic climate control
Around 290 adjustable, ergonomic comfort seats per train
Reading lights and power sockets at each seat
Monitors displaying modern passenger information
WLAN and ÖBB's onboard portal, Railnet
Stroller parking at each entrance, up to 39 bicycle parking spaces, and storage areas for luggage
2 wheelchair spaces per train
Two toilets, one of which is barrier-free and includes a changing table
With the delivery of the final units, the first stage of the framework agreement signed by ÖBB and Siemens Mobility in August 2021 has been successfully completed.
In total, this agreement covers the delivery of 46 electric multiple units from the Desiro ML series. The delivery of a further 20 sets for the federal state of Tyrol began in August this year, while another five will be delivered in Salzburg from the middle of next year.
"A very long story has now come to a happy conclusion. The train sets, which are now fully in use, offer comfort that we don't really know from regional transport. I'm not just talking about the bicycle and multifunctional compartments, which are revolutionary for Austrian standards, but also about the increased legroom, the work tables, the disabled toilets, the changing tables and sockets. This makes travelling by train really fun."