Austrian Federal Railways (OEBB) is testing Alstom's hydrogen train, the Coradia iLint, in passenger service during a ten-week test phase that will run until 26 November 2020.
This is the first time the hydrogen train is carrying passengers in Austria. The iLint is replacing a diesel multiple unit and will operate in the Vienna area. Alstom manufactures the Coradia iLint in Salzgitter, Germany. It uses on-board fuel cells to convert hydrogen and oxygen into electricity so that this train does not have any carbon emissions during operations. Estimates suggest that even during the test phase the hydrogen train will make a saving of 60 tons of carbon dioxide emissions.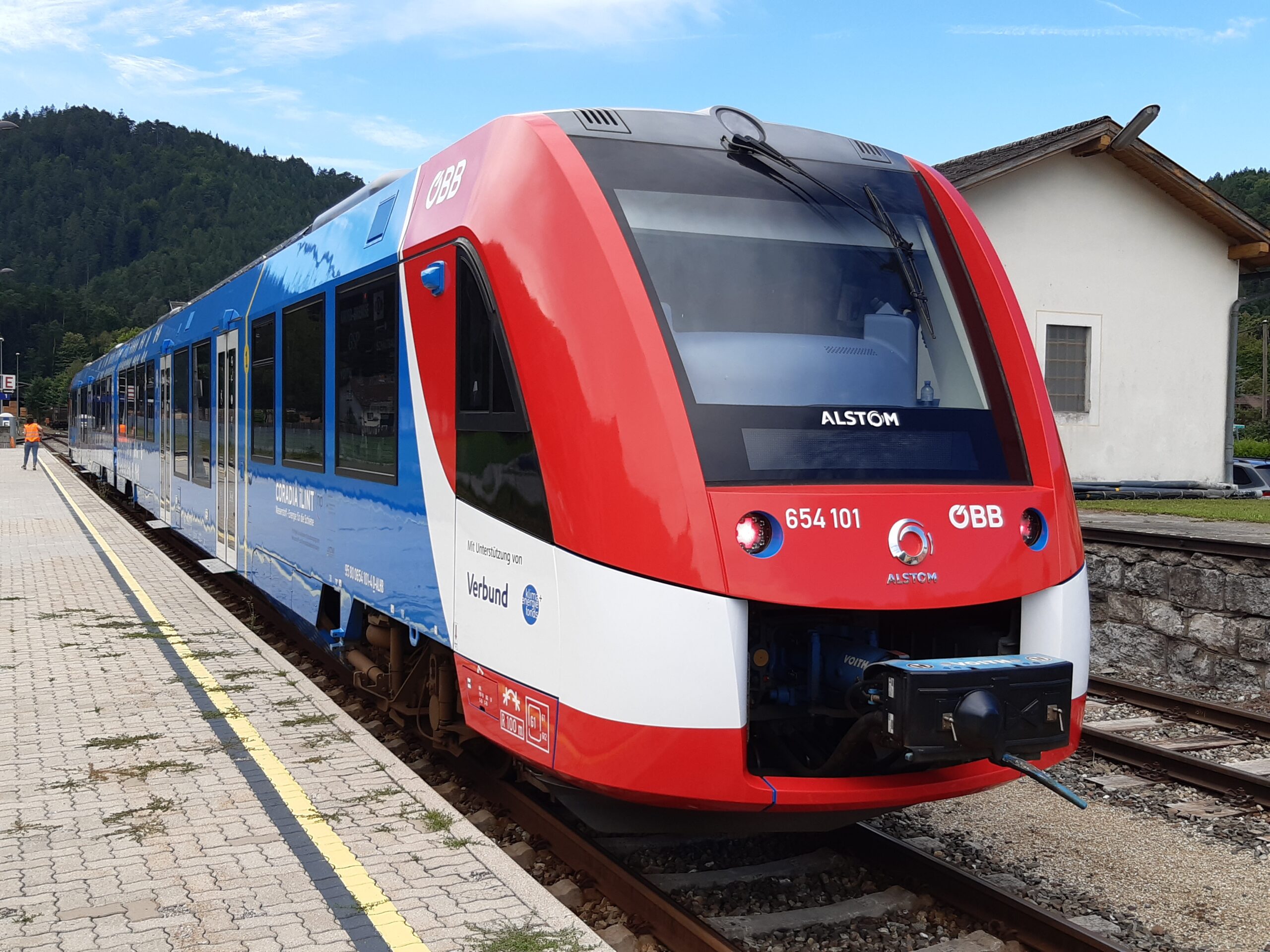 The hydrogen train has been undergoing test operations in northern Germany since 2018. Now it will be put through its paces in Austria on geographically challenging routes – the routes in southern Lower Austria are more challenging than those in northern Germany and the Netherlands where the iLint has been tested to date.