The electrification of the Rosenthalbahn has been completed, alongside the modernisation of its infrastructure.
The project took roughly 50 million EUR (52.59m USD) and a year and a half to finish.
Electric rail passenger services between Klagenfurt and Weizelsdorf will begin operation on 11 December.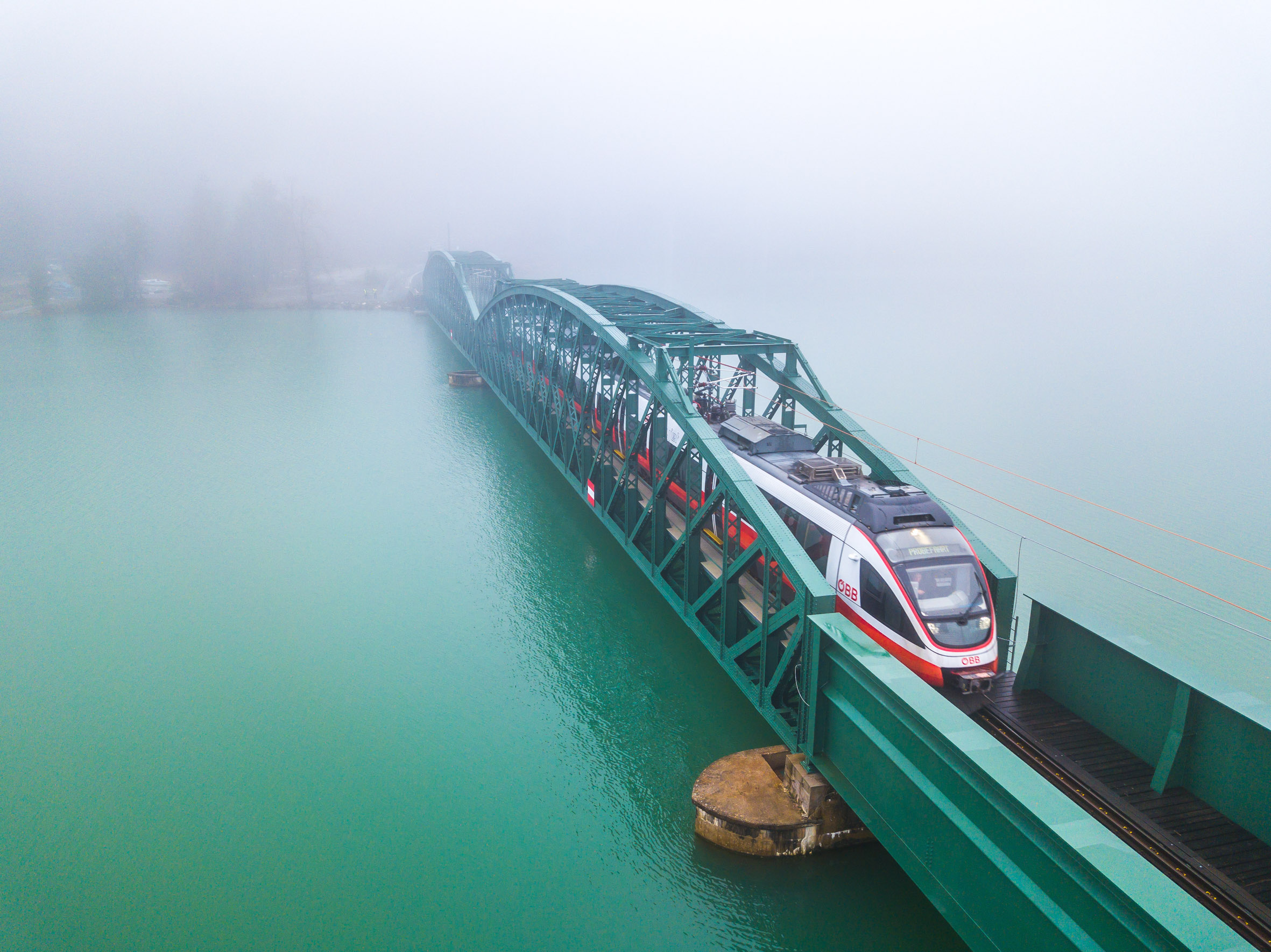 This project included the electrification of the 12-kilometre route and adaptations to the Klagenfurt-Süd, Maria Rain and Weizelsdorf stops, including a platform extension of 100 metres.
A new Köttmannsdorf Lambichl station, offering park and ride and bike and ride facilities, was also built.
In addition, work was undertaken to the 16-metre-long Hollenburg bridge over the river Drau, including corrosion protection renewal. A total of 12 crossings between Klagenfurt and Weizelsdorf also underwent modernisation.
The project's completion was celebrated with a ceremony at the newly built Köttmannsdorf Lambichl station, where ÖBB and its project partners took a special trip along the route with representatives from the state of Carinthia and its municipalities.
According to the state's Mobility Councillor, Sebastian Schuschnig, Carinthia aims to electrify all passenger rail by 2023.
He also noted that a 650 million EUR (683.79m USD) investment package could be brought to Carinthia by 2030 to further accelerate the expansion of the infrastructure together with the federal government and the ÖBB.
"I'm very pleased to be able to present a major, further step towards a new green railway era in the region at this event today.
"The expansion of the rail infrastructure in Carinthia is progressing: we will invest 1.2 billion EUR (1.26bn USD) by 2028."