Siemens to Build 34 Fully Automated Metro Trains for Vienna
Wiener Linien, the mass transit operator of Austria's capital, and Siemens have presented the design for the new Vienna metro. The six-car trains, called "X cars," carry on the design elements of the city's existing trains and at the same time fulfil the most modern international safety standards.
The trains can be walked through from end to end and feature an open and bright interior. The newly arranged seating layout offers an improved sense of spaciousness, optimises passenger flows and provides barrier-free access to wheelchair and multiple-purpose spaces. A transparent partition behind the driver's cab offers passengers a new perspective of the metro line.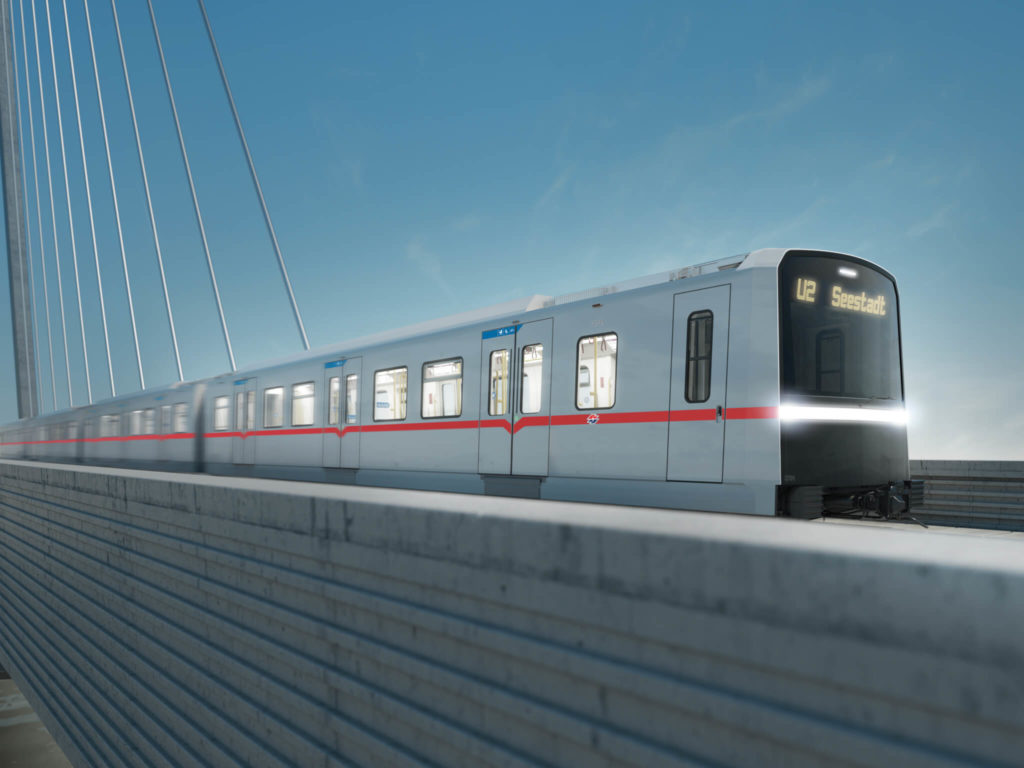 Fully Automated Metro Trains for Vienna
Wiener Linien commissioned Siemens at the end of 2017 with the delivery of 34 fully automated metro trains. The contract also includes the maintenance of the trains for a period of 24 years and an option for an additional eleven trains. The "X cars" will be operated fully automated on the new U5 line in Vienna beginning in 2024. The trains can also operate semi-automated or manually on previously existing lines. Delivery of the trains is scheduled to begin in mid-2020 and to be completed by 2030. The trains will be manufactured at the Siemens factory in Vienna.
Günter Steinbauer, Director of Wiener Linien, said:
"We'll be getting a state-of-the-art train that fits our existing infrastructure and offers very good value for the money. The proven partnership with Siemens together with the maintenance contract assure us the highest care with the conception and quality of the trains, which will benefit our passengers over a long period"
Passenger Flow and Travel Convenience
The trains designed for Vienna are the world's first metro trains that will be equipped with the new FGI Plus passenger information system. The system offers passengers routing directions including connection information even before they arrive at the station. Directions are displayed above each door. Passengers know before they arrive at the station how they should proceed when they get there: this optimises passenger flows and travel convenience.
The trains have a lightweight construction and over 90 percent of the materials used can be recycled. The use of LED lighting and highly efficient heating and air conditioning systems ensure low energy consumption for the trains. During operation, the train's braking energy is optimally fed back into the power rail.
Sabrina Soussan, CEO of the Mobility Division at Siemens, commented:
"We've enjoyed a long and close partnership with Wiener Linien over the years. Following the 'Silver Arrow' in 1972 and the 'V cars' in 2000, it's a great success for us to now be able to build the third metro generation for our home location – in Vienna for Vienna"
Original press release © Siemens.
FOR ALL THE LATEST INFORMATION, NEWS, IMAGES, VIDEOS AND ARTICLES ON ALL ASPECTS OF ROLLING STOCK, PLEASE CLICK HERE.