First OEBB Cityjet TALENT 3 Arrives in Austria
The first OEBB Cityjet TALENT 3 train by Bombardier arrived in Austria on 15 November. This is a piece of railway history, says OEBB (Austrian Federal Railways). At 104.5 metres, it is the longest electric train that OEBB will now runs on local and regional lines.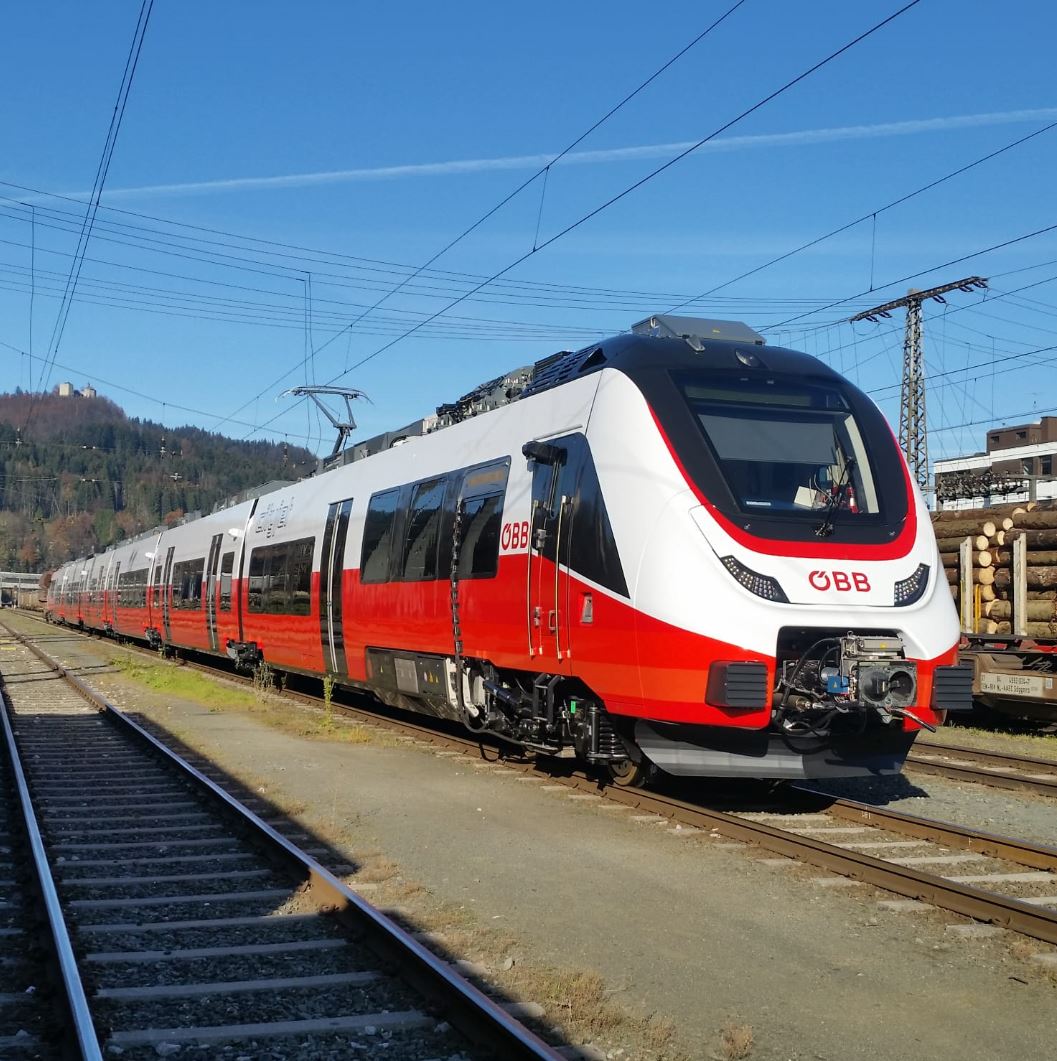 The cutting-edge interior and exterior design ready to go. However, the train's vehicle dynamics will now be put through its paces. The TALENT 3 is scheduled to enter regular passenger service in Austria's Vorarlberg region from mid-2019 onwards. Passengers in Tyrol meanwhile will be able to enjoy this new train from 2020.
The initial static testing has been completed. The OEBB Cityjet TALENT 3 has therefore entered the next test phase: dynamic testing. The first OEBB Cityjet TALENT 3 crossed the border into Austria near Kufstein at around 1pm. The electric train will be fitted with measuring devices in Innsbruck so that the vehicle dynamics can be tested on different route sections throughout Austria.
OEBB Cityjet TALENT 3 Details
Each Cityjet TALENT 3 will have around 300 seats – that's 100 more than predecessor models. It can accelerate from 0 to 100 km/h in just over 28 seconds. Its top speed is 160 km/h. Parts of the interior are modular and can be replaced depending on the season – i.e. more bike racks or ski racks. Passengers will enjoy adjustable seats with head and arm rests, plug sockets, fold-away tables, mobile phone-optimised window panes, an innovative lighting system, wifi and a modern passenger information system as well as an environmentally friendly climate control system.
Read: Railway-News Choice: Rolling Stock Highlights at InnoTrans 2018