Stadler has won the largest contract in its history.
The Swiss rolling stock manufacturer has been selected by a group of six transport companies from Germany and Austria to supply up to 504 vehicles as part of the 'VDV Tram-Train' project. This framework agreement also covers maintenance for up to 32 years.
The framework agreement includes a fixed order quantity of 246 CITYLINK vehicles, which is an order volume of around 1.7 billion euros. Further, there is an option to order an additional 258 vehicles. Together the maintenance aspect, the total order could amount to 4 billion euros. Stadler will manufacture and deliver the 246 CITYLINK vehicles over the next ten years, with the first four being delivered to Saarbahn – one of the ordering transport companies – in 2024.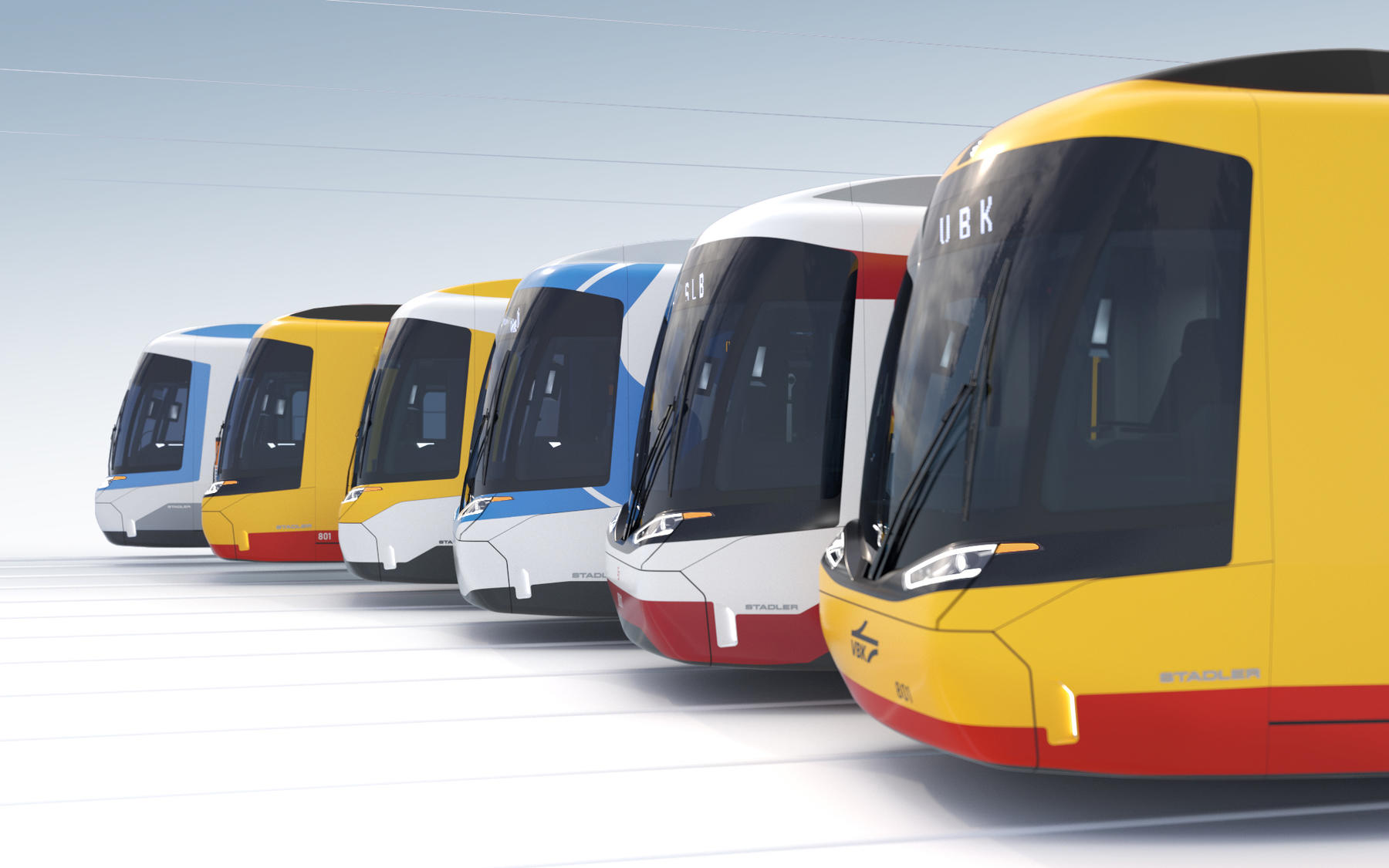 The six transport companies in the ordering consortium are Verkehrsbetriebe Karlsruhe (VBK), Albtal-Verkehrs-Gesellschaft (AVG), Saarbahn Netz, Schiene Oberösterreich, the state of Salzburg, and Zweckverband Regional-Stadbahn Neckar-Alb.
"We are proud to have won this international tender with our proven vehicle concept. The construction of a tram-train requires experience, and this particular tender also necessitates the ability to combine individual solutions with standard products. Stadler has always been at home in both areas and is a pioneer in the industry. With CITYLINK, we are looking forward to providing our six customers with a mobility solution that will connect the city and the surrounding area without passengers having to change trains, thereby developing travel in a sustainable and comfortable way."
The CITYLINK Vehicles
The CITYLINK vehicles will feature a three-part design. The length of the vehicles, the number of doors, the boarding and coupling heights and the configuration of the CITYLINK versions will vary depending on the delivery location and buyer. There will be location-specific features such as cycle racks and toilets in the Albtal-Verkehrs-Gesellschaft vehicles and luggage racks in the Schiene Oberösterreich vehicles.
What they will all have in common, however, will be the HVAC system and two wheelchair spaces.
The CITYLINK can be used both as a tram and as an intercity train, depending on configuration.
"On the project team, we spent hours developing a common set of specifications. We defined a standard with up to five further versions to meet the operator-specific requirements such as boarding height, coating and place of use."
Verkehrsbetriebe Karlsruhe will now co-ordinate and implement the project.
"We are very happy that in Stadler, we have found a reliable and experienced manufacturer for this extraordinary project. A procurement concept like the one we have implemented here is unique worldwide to date. The six operators are united by their belief in the concept of tram-trains that can link large cities with their respective regions according to the Karlsruhe model and that can bring people directly into the centre quickly without having to change trains."