The Austrian Federal Railways (ÖBB) has awarded a contract to Stadler to supply up to 120 FLIRT Akku battery trains.
The new vehicles will replace existing diesel trains on the network to enable sustainable operations on partially electrified routes.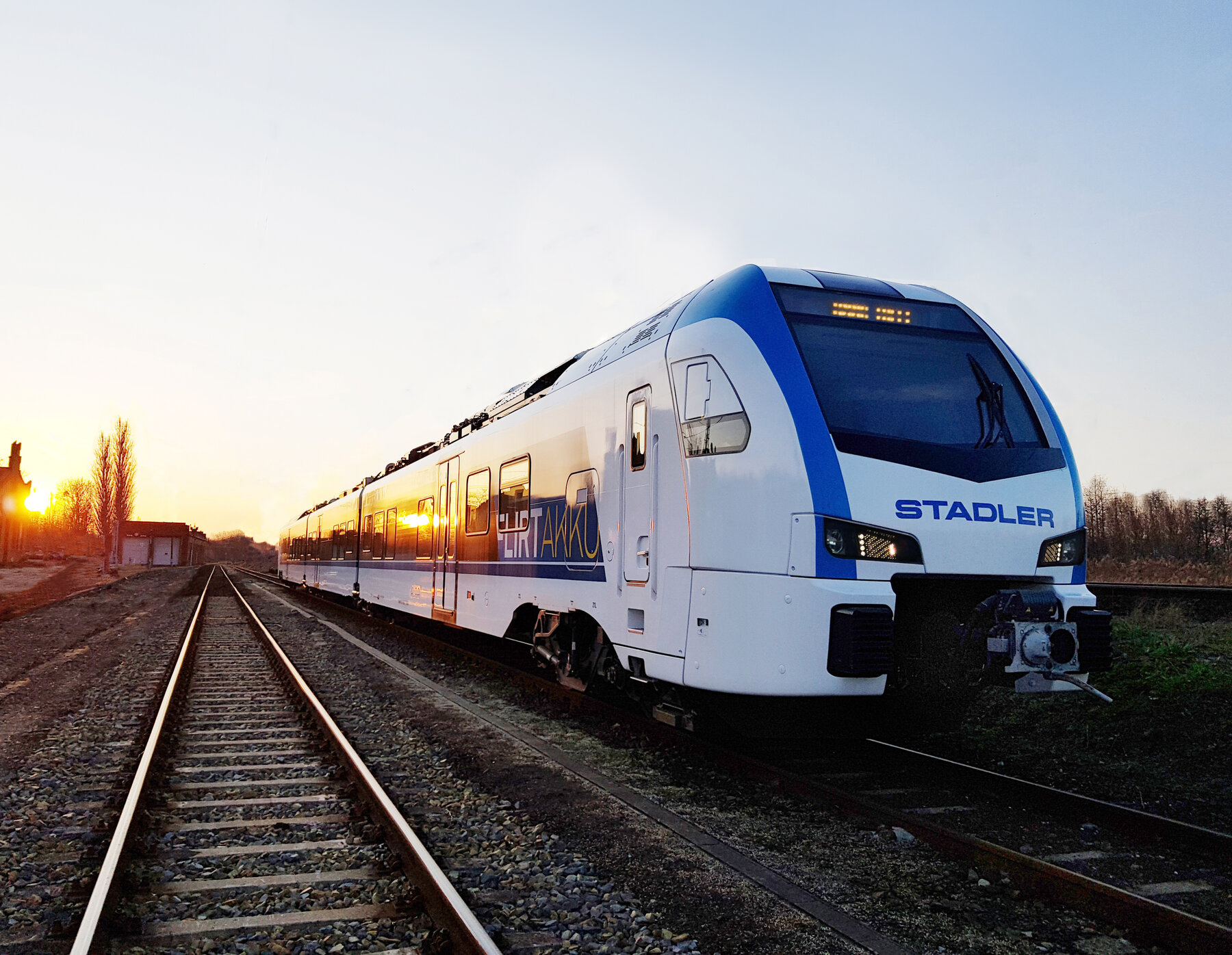 Under this framework agreement, ÖBB has initially placed a firm order for 16 FLIRT units to operate along the Kamptalbahn.
"In order to meet the climate targets, rail transport must also become more sustainable. Stadler has invested in green drive solutions to replace diesel fleets and has established its position as a leading provider of sustainable rail transport in recent years - both in Europe and the USA. We are pleased to now also be driving the decarbonisation of rail transport in Austria together with ÖBB."
The FLIRT Akku units will be equipped with traction batteries that charge while operating under overhead lines and while braking to power the vehicle on non-electrified sections.
These batteries provide capacity for an operational range of around 100 kilometres, which is sufficient for nearly all non-electrified routes in Austria.
In 2021, FLIRT Akku also set the world record for driving 224 kilometres in battery-only mode.