A memorandum of understanding (MoU) has been signed to promote and develop high-speed rail projects across North-East Europe.
Rail Baltica central project coordinator and joint venture, RB Rail; Polish transport infrastructure project developer, Centralny Port Komunikacyjny (CPK); and Czech Republic's national railway infrastructure manager, Správa železnic, státní organizace (SZCZ) signed the MoU at the Railway Direction Days 2023 conference in Warsaw.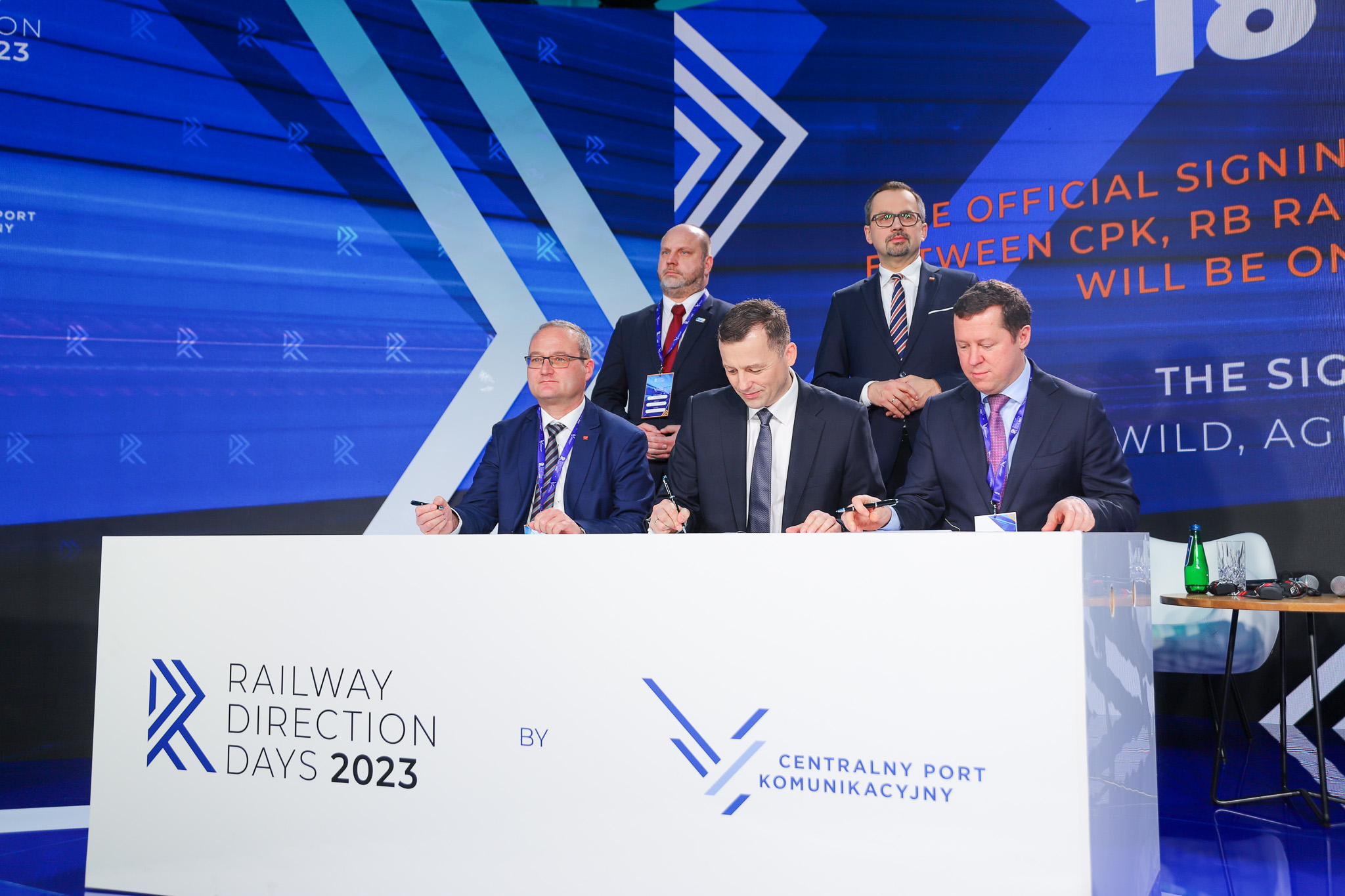 The agreement formalises the organisations' commitment to developing high-speed railway projects both within their countries and across the region, with a promise to share knowledge and experience.
Areas of focus include traffic forecasting and modelling, identification of new opportunities, joint planning of timelines and alignment on implementation of preparatory works, investment models, and planning and organising common actions to promote high-speed railway at both EU and international level.
"Considering the scale and impact of the Rail Baltica project not only in the Baltic States, but also the whole Europe, we must recognise benefits and use the full potential from strengthening cooperation with other megaprojects.
"Not only we can learn from each other, but through this cooperation we can together enhance better solutions for mobility, connectivity, business development, and economic growth in North-East and Central Europe.
"(This we'll achieve) by delivering sustainable, interoperable and resilient transport infrastructure that corresponds to the European Green Deal goals and Sustainable and Smart Mobility strategy priorities of EU."
Almost 4,500 kilometres of high-speed lines are planned for what is known as the 'Three Seas Region' at an estimated cost of 60 billion EUR (64.77bn USD).
These will become an important part of European TEN-T transport network.
Sections include CPK's Warsaw–Łódź route, which is scheduled to open in 2028, alongside the CPK airport. By 2030, Rail Baltica's entire cross-border corridor should also be completed, with the first sections launched in 2027.
A section of the V4 high-speed line between Prague, Brno, Bratislava and Budapest is also scheduled to be built at this time, with others connected in the following years.
Work on the Three Seas high-speed rail projects continue in earnest. In Poland, feasibility studies are already being developed for 1500km of CPK's 2,000km of 'spokes'.
In Latvia, a tender for construction works for a 200km section of the Rail Baltica railway line is underway, and RB Rail has also launched an electrification subsystem design and build tender for the electrification of the entire network.
Meanwhile, the Czech Republic is preparing design documentation for, among other things, the section between Ostrava and Przerov.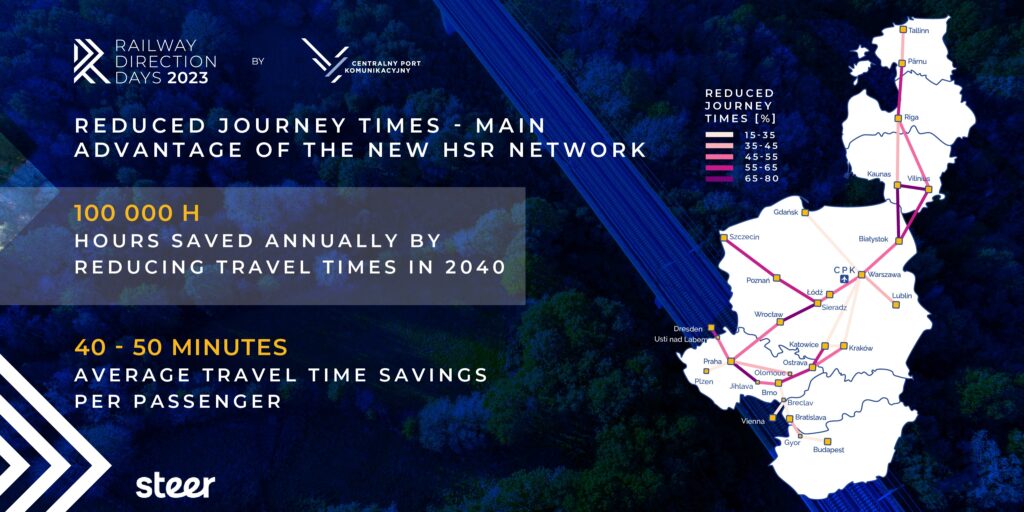 © Centralny Port Komunikacyjny (CPK)
"We view the cooperation between railway infrastructure project developers in the region as a cornerstone for future rapid development in the 3Seas area.
"Faster travel between hubs, better service quality to passengers, improved safety as well as alleviating capacity on conventional rail for freight seem to be the major benefits that will boost economic growth and multi-lateral relationships across the region.
"Given the long-term nature of these projects we understand we must not miss this crucial momentum to invest now in the future, as the positive benefits will be enormous not only for our countries but also for the whole of Europe."
Once complete, the high-speed rail network will cross all the countries that make up the 'Three Seas' region and be ready for further development within Ukraine via an extension of CPK's spoke five to Lviv, and eventually Kiev.
The development of the Poland-Ukraine connection is part of the reconstruction plan for the country and will extend  the TEN-T corridors beyond Poland's eastern border.