CRRC presented its high-speed maglev system, the CRRC 600, at InnoTrans 2022.
With speeds of up to 600km/h, this high-speed maglev would be among the world's fastest land public transport systems and would be suitable for intercity travel.
The high-speed maglev system is a 'non-contact' high-speed rail vehicle. It operates on a rail-holding structure that uses two rows of curved arms to hold the rail. When electrified, a strong magnetic force suspends the train on these rails for guidance and operation.
The first of these high-speed maglev EMUs was unveiled at CRRC's Qingdao Sifang factory in July 2021 though a 2019 prototype began testing in 2020.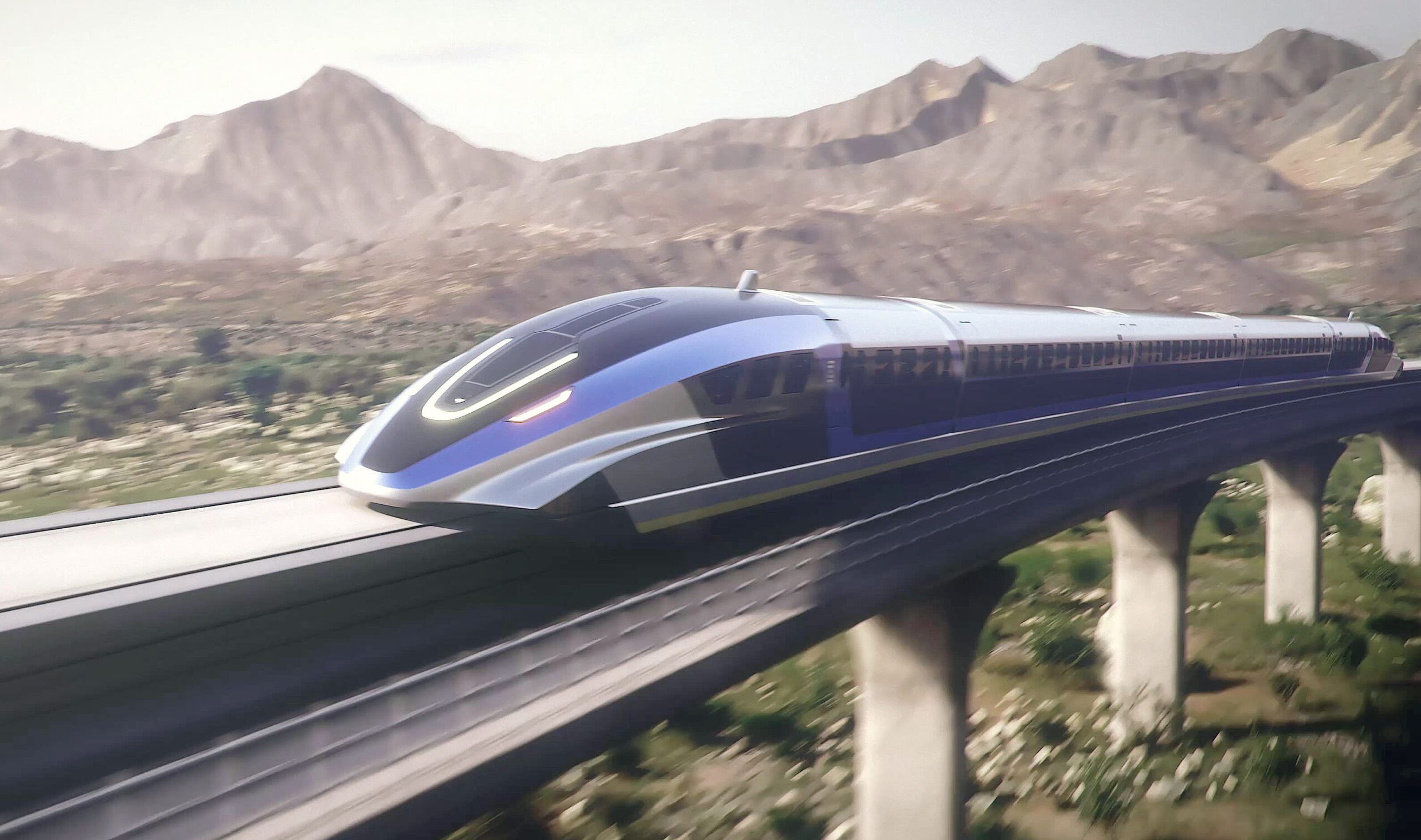 Alongside offering high-speed transit, CRRC says this system also features greater safety, capacity, intelligence and comfort compared to previous maglev systems. It is capable of operating at GoA3.
Equipped with a fault prediction and health management system, the train has more than 1,200 sensors and 2,718 monitoring points.
Thanks to its lightweight design, the vehicle takes only 210 seconds to accelerate from zero to 600 km/h. It can operate in a range of geographical environments, including river tunnels, hot and cold climates, and humid conditions.
The high-speed maglev system is currently undergoing testing and has demonstrated stable suspended and dynamic operation.
To compare, the speed record for fastest conventional train is currently 574.8km/h.