Rail Baltica AS has signed an agreement with a joint venture consisting of DB Engineering & Consulting GmbH, RENFE-Operadora, and Ingeniería y Economía del Transporte to provide the Shadow Operator services for the Rail Baltica high-speed line.
The Shadow Operator services agreement is valued at 8 million EUR. It will be active for the next six years and includes the opportunity to prolong the services until the Rail Baltica corridor becomes fully operational.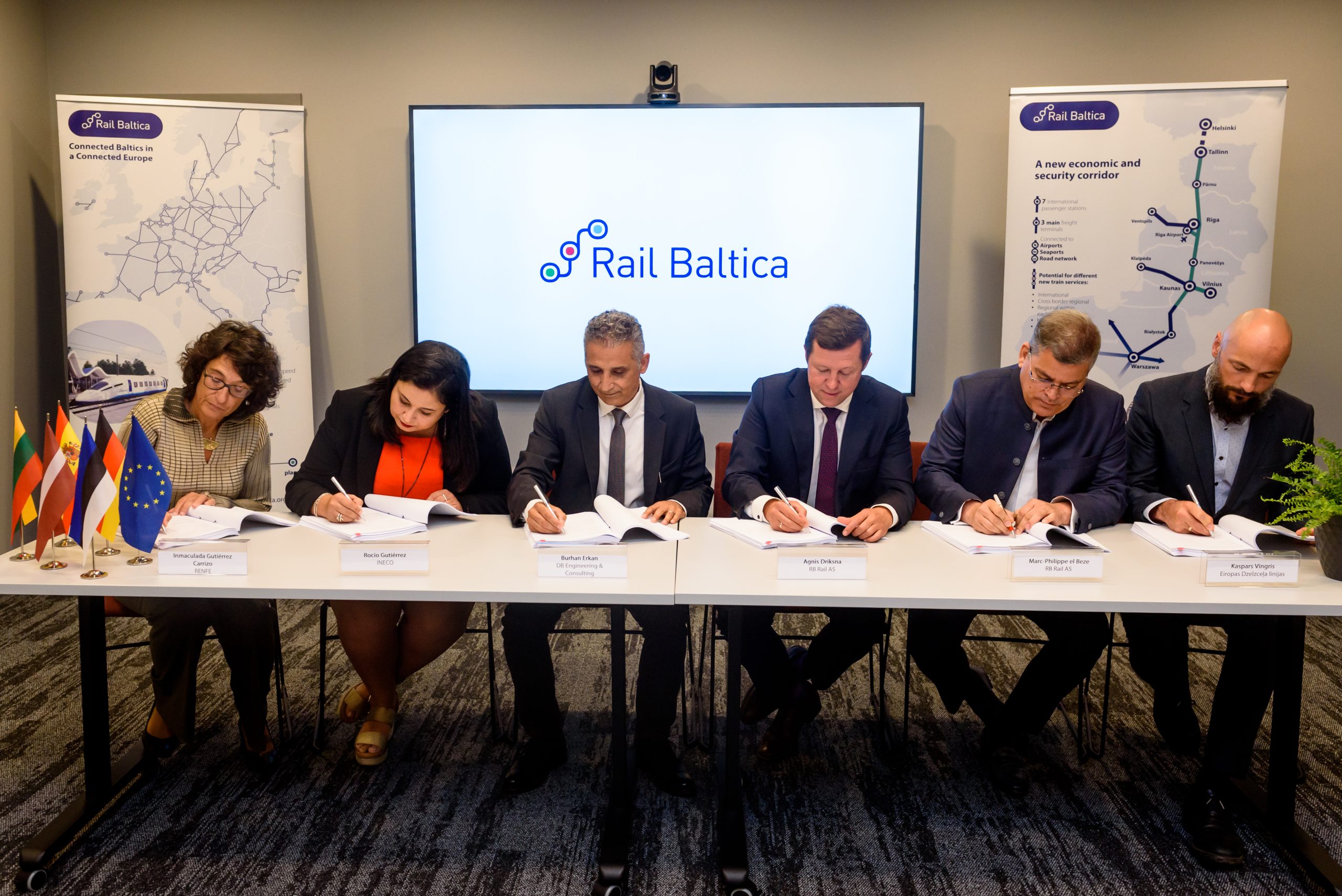 Shadow Operator services include railway engineering advisory services, third-party independent assessments regarding railway operation and maintenance, and recommendations for railway infrastructure and facilities.
"This is a significant and strategic step towards ensuring Rail Baltica future operations according to the highest safety and interoperability standards. While work on defining the future infrastructure model is in the progress and final decisions still to be taken, outcomes of the Shadow Operator services will bring an optimal railway operation and maintenance model along with tailored Rail Baltica operational concept, various technical strategies, plans and work procedures to meet future infrastructure management, train operation and users' needs."
Throughout the contract, the joint venture will provide advisory recommendations on design, operation and maintenance of the high-speed railway infrastructure and rolling stock and will develop railway operation and maintenance models of the required facilities.
It will also provide analysis of transport demand and will update the service's implementation plan to maximise the benefits of the Rail Baltica project.
These services will support Rail Baltica AS during the construction phases until and beyond the start of regular operations.
"We are convinced that Rail Baltica is one of the most important and strategically relevant infrastructure projects in Europe, aimed at fostering cohesion and connection between the Baltics and the neighbouring countries of the European Union. The nature of the Shadow Operation is to oversee the requirements of the Rail Baltica users' from all three Baltic States and beyond, and to provide solutions from the operator's perspective."