The Jakarta-Bandung High-Speed Railway has commenced commercial operations from 2 October 2023.
The new high-speed rail line was jointly built by China and Indonesia to shorten travel times between Jakarta and Bandung from 3.5 hours to just 40 minutes. This is the first high-speed railway to operate in Indonesia.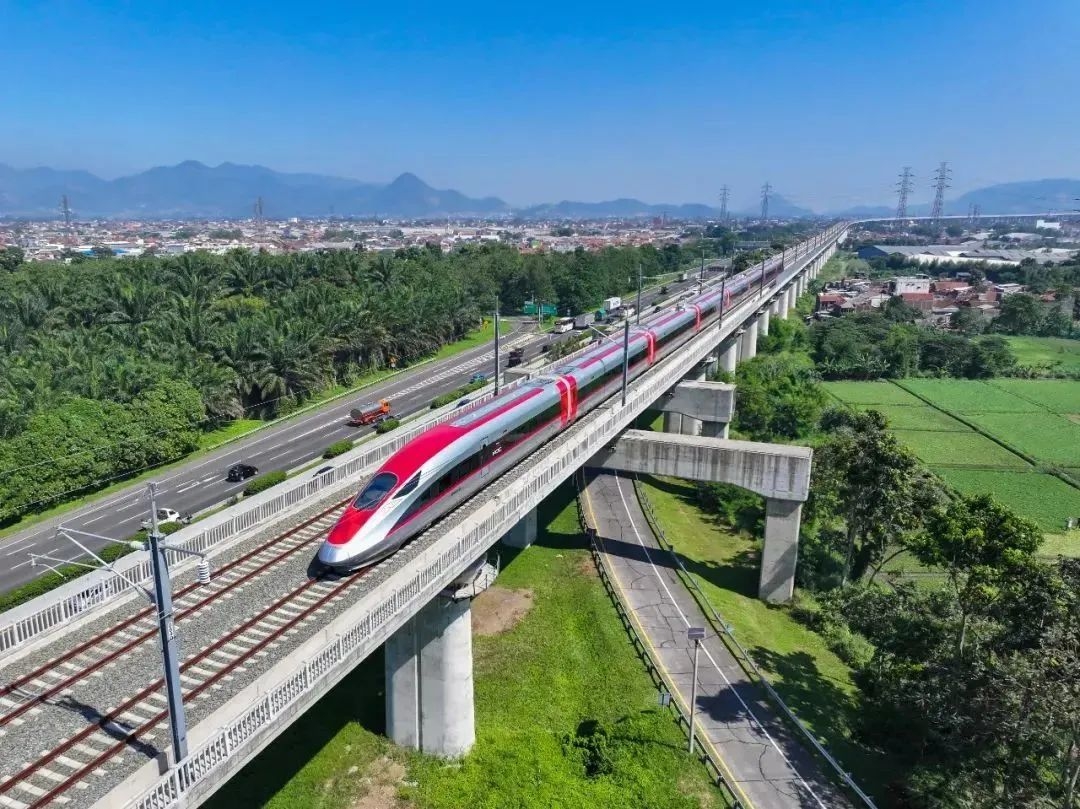 The high-speed CR EMU train operating on this network was manufactured by CRRC to run at speeds of up to 350 kilometres per hour.
The vehicle also features intelligent sensor technology to provide real-time monitoring and early warning and diagnosis of its key systems.
It is anticipated that this new service will encourage people to use public transport, thus alleviating the longstanding congestion issues between Jakarta and Bundang.