California High-Speed Rail Authority has submitted two applications for federal grant funding to help finance its project to construct America's first 220 mph, electrified high-speed train system.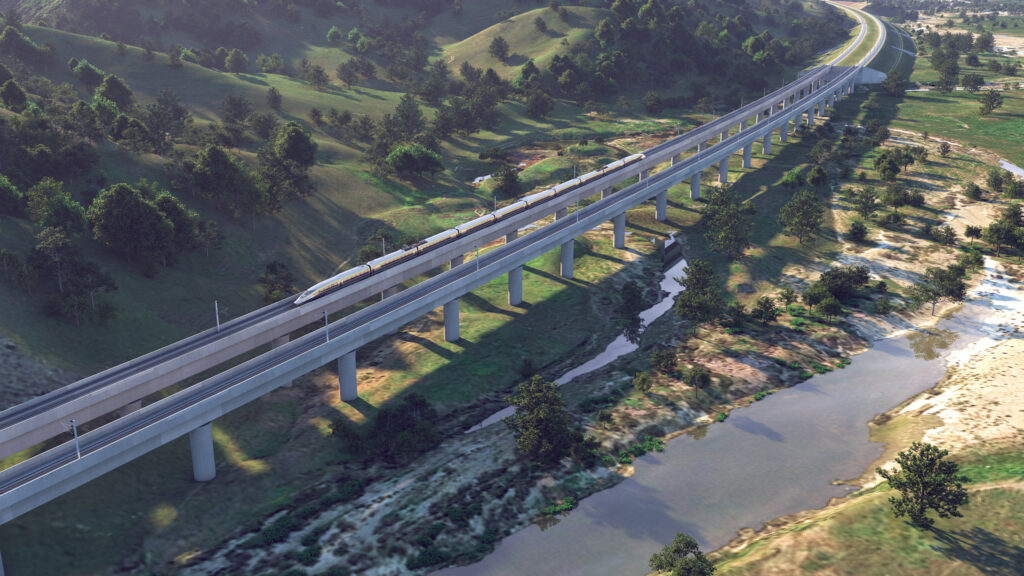 The first two tracks, 119 miles in length, are currently under construction in California's Central Valley. If the US Department of Transportation awards the requested funds, the authority will be able to speed up the project's development.
These applications are the first major push for a continued federal partnership under the Bipartisan Infrastructure Law that was signed by President Biden last year, and the authority has applied for a total of just under 1.3 billion USD (1.21bn EUR).
If the grants are awarded, these funds will first go towards constructing the second track of the initial operating segment between Merced and Bakersfield, as well as advancing design work for the extensions to the two cities.
The funds will also go towards station development in Fresno and Kings/Tulare, purchasing six fully electric train sets capable of speeds over 200 mph and advancing the next phase of design for two segments into the Bay Area (Merced to San Jose and San Jose to San Francisco) and into Southern California (Bakersfield to Palmdale and Burbank to Los Angeles).
The applications were accompanied by over 40 letters of support from elected officials and business and transportation leaders both across the state and nationally.
"With the state's continued commitment and the Biden administration's leadership and support, we are confident we will deliver a project the country will be proud of.
"California is the home of innovation and we are committed to advancing this very innovative project to improve our economy, advance clean mobility and expand economic opportunity for all."
This is not the only funding request recently made on behalf of the California high-speed rail project.
Earlier this month three former US Transportation Secretaries, along with several labour unions, organisations and businesses signed a letter urging California State Senate and Assembly leaders to approve 4.2bn USD (3.93bn euros) in bond funding.