A consortium made up of Siemens Mobility, Orascom Construction and The Arab Contractors has signed a contract with the Egyptian National Authority for Tunnels (NAT) to design, install and commission a 1,800 kilometre high-speed rail network in Egypt.
The contract includes the latest rail infrastructure technology, eight depots and yards and a 15-year maintenance agreement.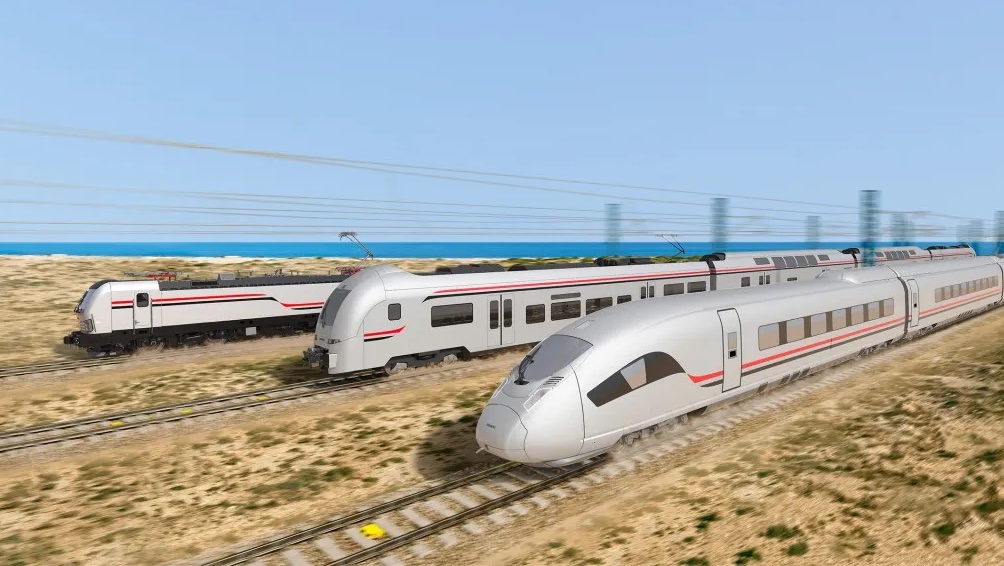 When complete, the new high-speed network will become the world's sixth-largest. It will connect 60 cities across Egypt, enabling approximately 500 million journeys a year on trains that travel up to 230km an hour.
Siemens Mobility's share of the combined contract is 8.1 billion euros (8.69bn USD), and includes the initial contract for the first line, which was signed by the two organisations last September.
Valued at 2.7bn euros (2.9bn USD), this earlier contract is for a 660km-long line that will connect the port cities of Ain Sokhna on the Red Sea to Marsa Matrouh and Alexandria on the Mediterranean.
The 1,100 km-long second line will run between Cairo and Abu Simbel near the Sudan border, while the third and final line will link Luxor with Hurghada by the Red Sea via a 225km-long track.
The fully electrified network will cut carbon emissions by 70% when compared to current car or bus transport, moving the country closer to achieving its sustainable mobility goals.
"The opportunity to provide Egypt with a modern, safe and affordable transportation system that will transform the everyday for millions of Egyptians, create thousands of local jobs and reduces CO2 emissions in transport, is an honour for us.
"Not only will it promote economic growth, it will also enable Egypt to take a leap forward in rail transportation.
"With our latest technology in rolling stock, signalling and maintenance services, Egypt will have the sixth largest and most modern high-speed rail network in the world.
"In addition, it is the biggest order in the history of Siemens!"
As part of this project, Siemens Mobility will deliver 41 Velaro eight-car high-speed trains, 94 Desiro high-capacity four car regional train sets and 41 Vectron freight locomotives.
It will also install a signalling system based on the ETCS Level 2 technology across all three lines, as well as the power supply system, and its Railigent digital application will also be used to provide asset management and maintenance.