The Eurostar Group, an alliance of Thalys and Eurostar, has unveiled its new brand.
This marks a new milestone for the group, which was legally established last May.
Gwendoline Cazenave was appointed CEO just a few months later.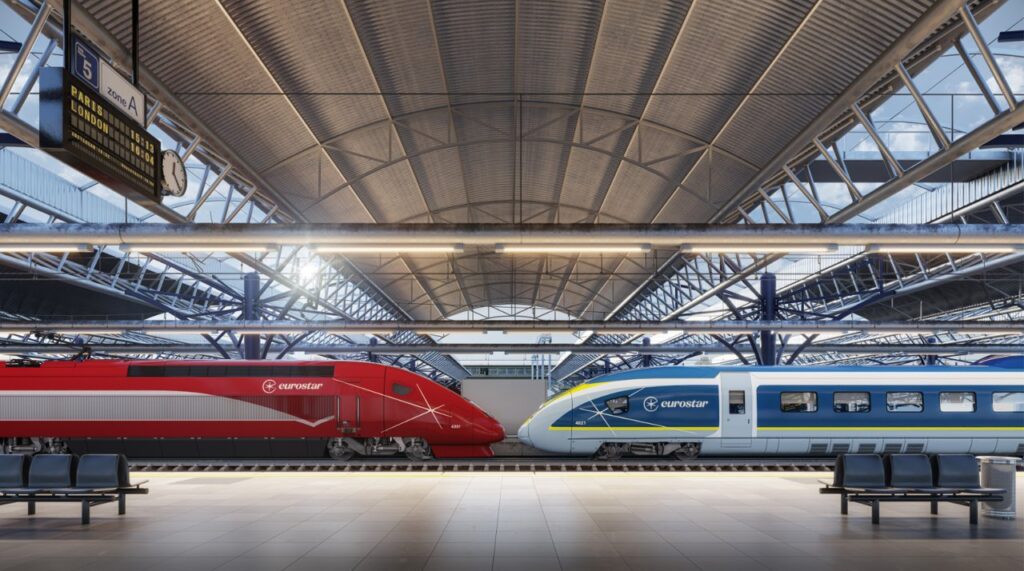 The new brand identity was developed by DesignStudio. The new logo and symbol consist of an iconic star inspired by the North Star, the original train service linking Paris, Brussels and Amsterdam and a tribute to the first Eurostar logo.
It will be deployed from October 2023 in a palette of ten colours, bringing in warmer tones to represent the Thalys brand. By the end of the year, it will be in place across all customer touchpoints, including the group's 51 trains.
From October, passengers will also be able to benefit from a single loyalty programme, covering all destinations on the current Eurostar and Thalys networks, as well as a single website and booking system.
For continental travellers, this will make it easier to book direct and connecting journeys to London.
For UK passengers, it will offer simple and seamless connections between London and German destinations, including Cologne.
As Europe's largest high-speed rail network – crossing five countries and connecting 245 million people – there's huge potential to encourage the use of more sustainable modes of transport and the group aims to carry 30 million passengers a year by 2030.
"We're proud to unveil our new brand today, which will increase our visibility, help make us the cornerstone of high-speed rail travel in Europe and support our ambition to double passenger numbers over the next decade.
"Our customers will be able to enjoy the same quality of service they know and love on our unified network, which connects iconic business and leisure destinations in five European countries.
"As the Eurostar Group, we're joining forces to write the next chapter in the history of rail transport and to truly encourage the modal shift from road and air to rail."