Professor Sabina Jeschke, who has been with Deutsche Bahn since 2017, is relinquishing her post as Head of Digitalisation and Technology at Germany's state-owned railway company.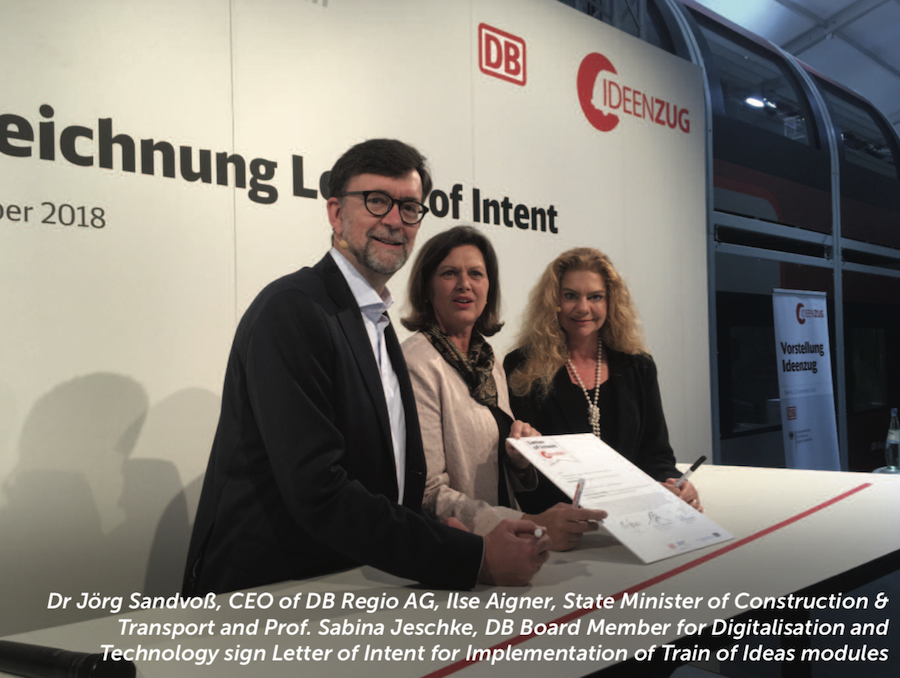 She will stay in her current role until 31 May 2021, meaning that she is leaving her position before her current contract is up. Jeschke said it was her decision to leave and an amicable understanding with DB had been reached. She explained her decision saying she wanted to focus more strongly on the start-up scene, especially on the international level, as well as on high-tech developments.
Michael Odenwald, Head of the Supervisory Board, said:
"I regret Prof. Jeschke's decision and would like to thank her for the very good collaboration with the management board and the supervisory board in recent years. We wish her all the best for the future."
Deutsche Bahn's CEO Dr Richard Lutz also had kind words for Ms. Jeschke.
Richard Lutz:
"Sabina Jeschke is an esteemed colleague who has contributed substantially to our Strong Railway strategy thanks to the digitalisation and technology strategy she developed. Everyone at the management board would like to say thank you for the positive collaboration and the work done. We wish her the best for her professional re-orientation outside of DB."