CPK has announced that it will purchase more than 100 electric multiple units through its rolling stock procurement programme for Poland's new high-speed network.
In support of this project, the CPK rolling stock resolution has been adopted by the government with the approval of the Concept for the Provision of Passenger Rolling Stock in Connection with the Implementation of the CPK Programme.
This approval enables the establishment of a CPK subsidiary company whose main task will be the purchase and management of the rolling stock for the future high-speed network.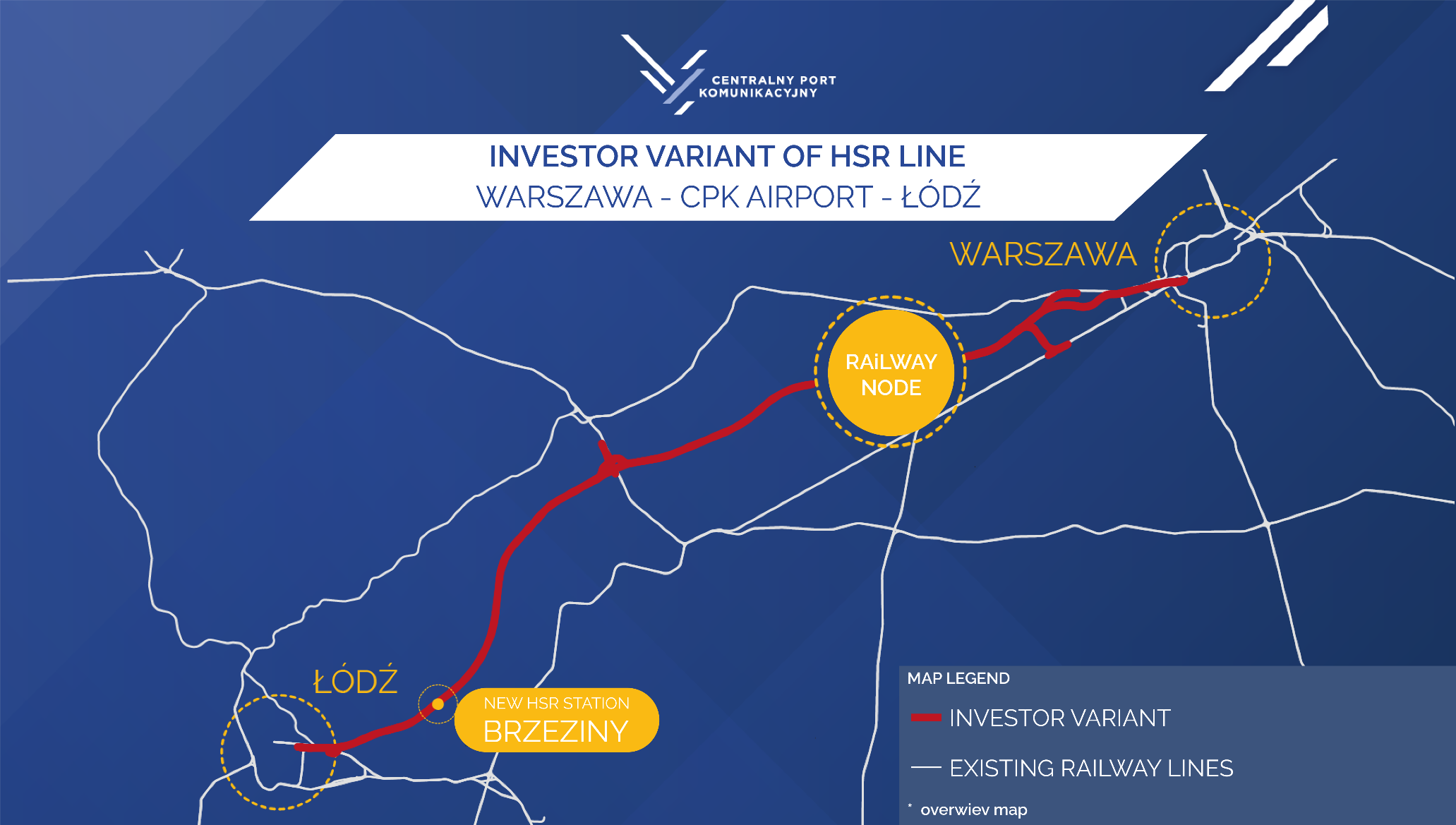 Under this programme, the CPK rolling stock company will purchase more than 100 electric multiple units, which will then be leased to railway operators from an established rolling stock pool.
The new high-speed trains will operate at speeds of up to 250 kilometres per hour and will each have two power systems. They will also be equipped with a passenger information system that incorporates airport data from the new CPK Airport.
In addition, the new units will be fitted with European Train Control System (ETCS) to meet the latest interoperability requirements.
"Even the best railway infrastructure cannot function without modern trains. Therefore, the purchase of rolling stock for the CPK lines should be conducted in a well-thought-out and comprehensive manner. We are convinced that Polish companies will be involved in the manufacture of the trains and that this purchase should also form a boost for our economy."
The procurement of rolling stock will first focus on vehicles for Poland's first HSR line from Warsaw – CPK – Łódź, which will be launched with the start of commercial operations at CPK airport.
With this resolution, CPK will establish a rolling stock pool to lease vehicles to operators on a tender basis under multi-year contracts. This will cater for the ongoing rise in rail passengers in Poland, which is expected to accelerate due to the 'CPK effect'. This will result in a high demand for rolling stock and an increased need to replace trainsets.
"Implementation of the railway component under the CPK programme will generate demand for modern rolling stock currently unavailable on the Polish market. CPK is the first project that takes a comprehensive approach to rail transport, creating opportunities for railway operators to save on capital expenditure and grow at the same time. We believe that, as with the approach to liberalising the rail market, it is worth taking advantage of international experience and know-how. The rolling stock pool concept is an attractive option allowing operators to lease modern rolling stock adapted to the CPK infrastructure."