PKP Intercity has chosen PESA Bydgoszcz to undertake the heavy maintenance (level 5) of 24 152A and 35 154A series cars.
This contract, signed at InnoTrans 2022, is valued at 376 million PLN (78.91m EUR | 76.09m USD).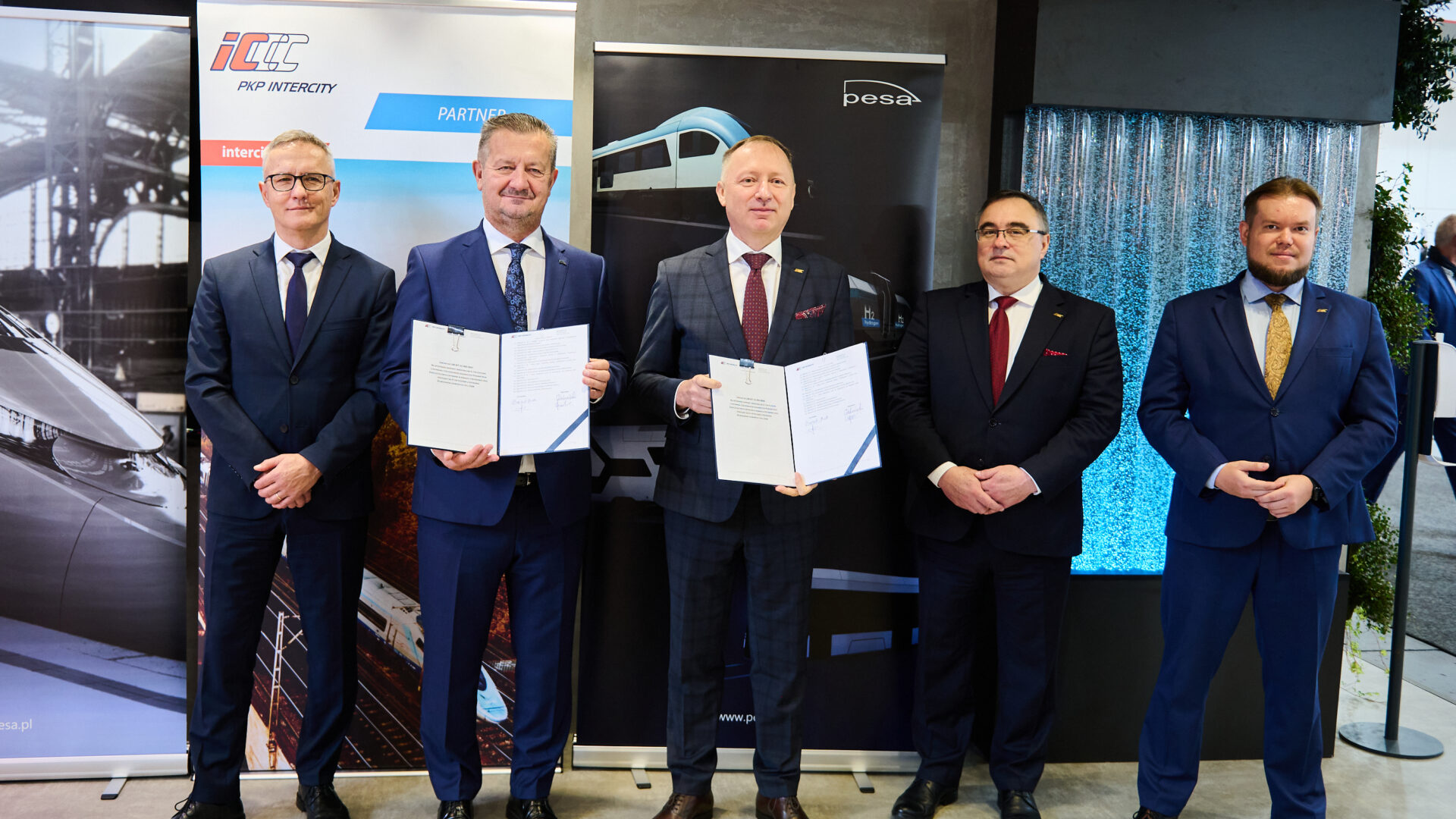 The project will be undertaken in two parts. Firstly, the heavy maintenance will be completed on the 59 passenger cars.
This will include adjusting the vehicles' top speed to 200 kilometres per hour, and will provide new features such as wifi, individual lighting, air conditioning, dynamic information system boards and pop-up and sliding doors.
Eighteen months later, the vehicles will undergo a lighter maintenance inspection.
The work is scheduled for completion by 2026, and the first carriages will be picked up by PKP Intercity 250 days after PESA receives them.
This contract is part of the Polish operator's extended investment strategy to allocate 27bn PLN (5.66bn EUR | 5.46bn USD) for modern rolling stock and environmentally friendly parking stations by 2030.
"We implement our rolling stock strategy very efficiently. Of the seven billion PLN planned for 2017-2023, we have already contracted over six billion. Almost all (99%) of these are contracts with Polish producers, which we are very happy about.
"In 2030, we want to reach the level of 88 million passengers per year, which will be helped by investments such as the one carried out in cooperation with PESA Bydgoszcz. The refurbished vehicles will serve passengers all over Poland."
This contract is the latest in an ongoing relationship between PESA Bydgoszcz and PKP Intercity.
PESA Bydgoszcz has already returned 110 of the 125 111A-20 carriages it was previously contracted to maintain and modernise by 2023 and is also updating PKP Intercity's ED74 depots.
"We're very pleased that PESA Bydgoszcz can extend its cooperation with PKP Intercity by implementing another contract.
"This shows the trust placed in us by the national carrier. Thanks to this, we can make our own contribution to the return of Polish railways to good tracks."