Alstom signs billion-euro strategic co-operation agreement with KUKE to increase export projects in Poland.
Alstom has signed a partnership agreement with Polish export credit agency KUKE worth one billion euros. The French rolling stock manufacturer has done this to facilitate contract executions and secure financing for buyers for international market tenders.
"Poland is a key market for Alstom, it plays an important role in our global development strategy and is an ideal place for us to expand. Modern metro trains and components produced by Alstom in Poland are used all over the world and the value of exports from Polish branches is growing every year. Thanks to our partnerships with KUKE, Alstom's development and investments in the country are likely to increase rapidly."
Alstom is present on the international stage, such as with high-speed railways, modern metro trains, e.g. for Dubai, Riyadh, Amsterdam and Budapest, and high-end trains like the ICNG for the Netherlands. In Poland, export projects help Polish companies expand their business and gain valuable skills and experience.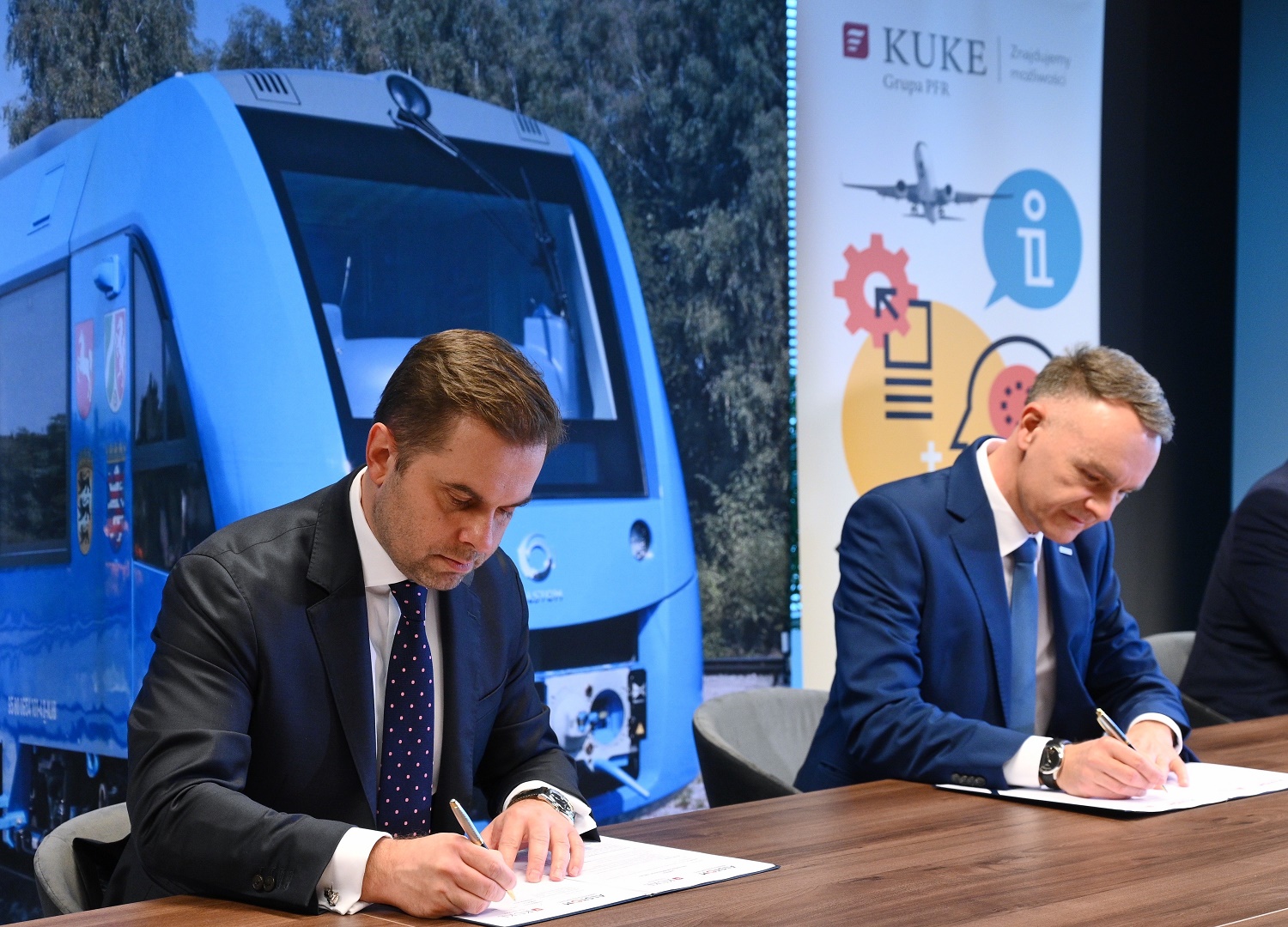 Alstom says it is currently considering KUKE's support in several future projects around the world. It is a major provider of signalling products in the Polish railway market and says it is planning on hiring a further 400 experts in Poland.
"Observing the successes of rail companies operating in our country, one can say that we are becoming a regional power in this industry. KUKE is ready to support the foreign expansion of companies operating in Poland, and at the same time their development in the country, encouraging them to invest. We have modern solutions and financial potential, which, if used properly, will certainly turn into the success of all interested parties, and as a result, the Polish economy."
The global economy relies on international supply chains with producers from many countries. Polish companies need to be part of this system to participate in the global economy and to do so, they need major global companies as partners.
Alstom has worked with KUKE for many years, such as in 2018 when Alstom's Konstal site in Chorzów, Poland manufactured cars for the Dubai Route 2020 Metro Project.