Polish Rail Company Lotos Kolej Buys 5 Newag Electric Locomotives
Polish rail company Lotos Kolej signed a contract with NEWAG S.A. in Warsaw on 28 February for five electric locomotives.
In particular, the contract is for 2 four-axle Griffin locomotives and 3 six-axle Dragon 2 locomotives. Lotos Kolej already has 5 Dragon 1 locomotives in its fleet.
In addition to supplying the locomotives, NEWAG will also provide maintenance services for seven years.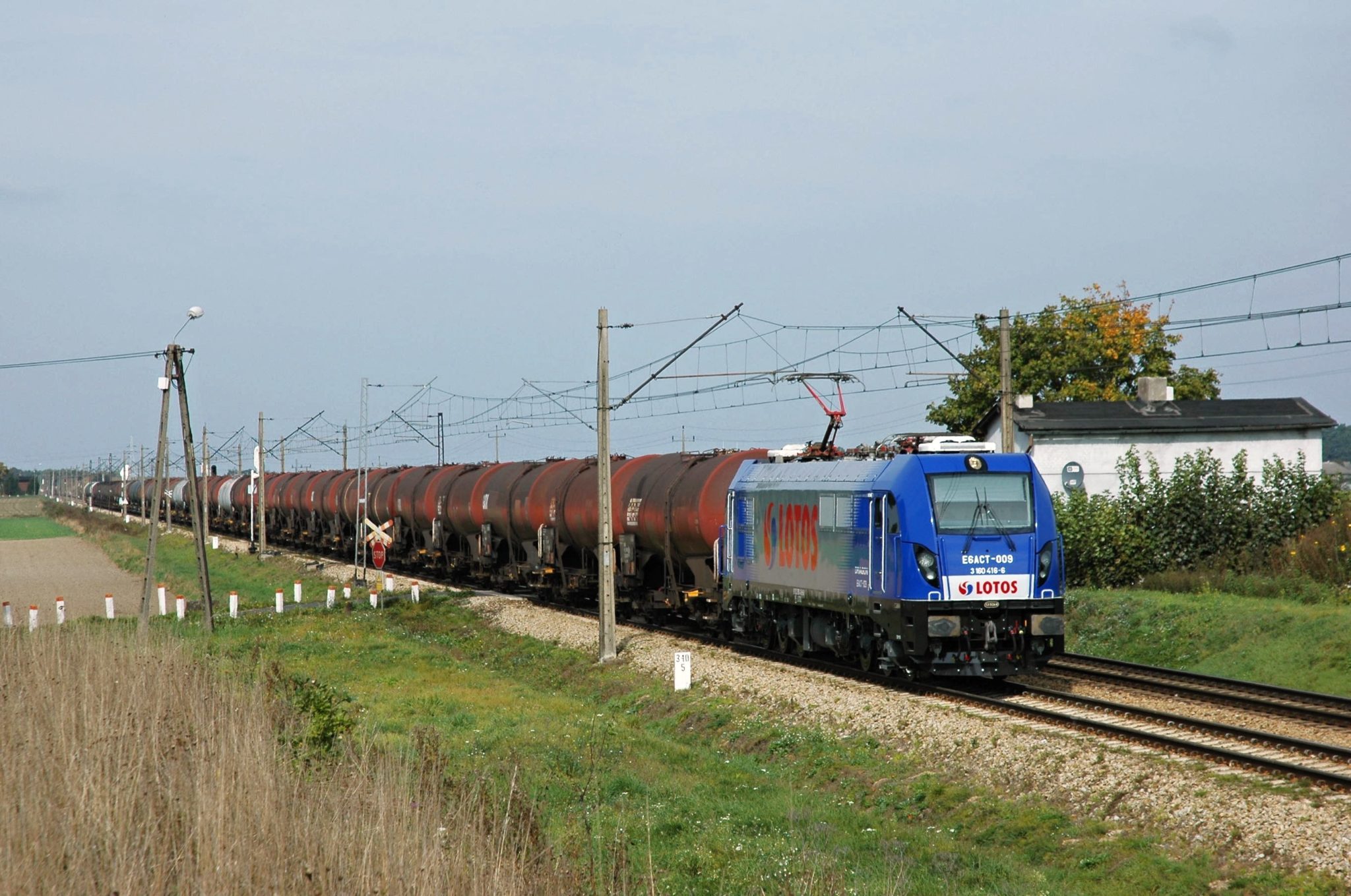 Józef Michalik, Vice President, NEWAG S.A. Management Board, said:
"Lotos Kolej is our long-term, proven customer, operating, among others, first-generation Dragon locomotives. We are pleased to deliver new locomotives, including the six-axle Dragon 2 locomotives (second generation). We believe that the fully-compliant locomotives, meeting TSI 2014 standards, will fulfil the expectations of Lotos Kolej with guaranteed very high readiness, the same as in the first generation of Dragon locomotives."
Newag's Dragon 2 Locomotive
The Dragon 2 locomotive is the first six-axle electric locomotive in Europe. It is fully compliant with the Technical Specifications on Interoperability (TSI 2014). Further, it features ETCS Level 2. Newag's engineers have designed it for pulling heavy cargo loads. It is both reliable and offers high levels of comfort to the driver.
The main benefit of this locomotive, Newag says, is its very high tractive force, which is what allows this locomotive to pull very heavy cargo loads. They further have built-in silicon carbide converters, which ensure trouble-free operation at high temperatures, reducing noice levels, reducing energy loss (by 50 percent) and reducing the size and weight of devices by 60 percent.
Newag's Griffin Locomotive
The Griffin locomotive, meanwhile, is a four-axle electric locomotive. Its intended purpose is hauling freight and passenger carriages. It too features ETCS Level 2 technology. One of its benefits is its modular design. This allows operators to adapt it to their specific needs.
Griffin locomotives can haul cargo loads of up to 3,200 tons at speeds of up to 160km/h. It can also haul passenger cars.
Anatol Kupryciuk, President, Lotos Kolej Management Board, said:
"We're pleased we have acquired locomotives equipped with ETCS. Some of them also come with last-mile capability, which is very convenient for us. The comfort of our drivers is important to us. They are on our tracks every day, in Poland and internationally. This agreement with Newag, which sees the introduction of Griffin locomotives to our fleet, is something we have been thinking about for a long time. The Dragon 2 locomotives will help develop the company."
Delivery of the Newag Electric Locomotives
As agreed, Newag will deliver the first three locomotives in February. The following delivery will occur no later than May. Newag S.A. also issues a two-year quality guarantee.
The contract value is more than 80 million PLN (18.6 million euros). This includes both the sale of the locomotives and the estimated value of the maintenance services.