Newag has received a contract from Akiem to supply 30 Dragon 2 electric locomotives for operation in Central Europe.
This order includes 10 multi-system 6-axle electric locomotives and 20 single-system 6-axle DC locomotives equipped with an access module.
The contract also includes the option for Akiem to order another 50 locomotives in the future.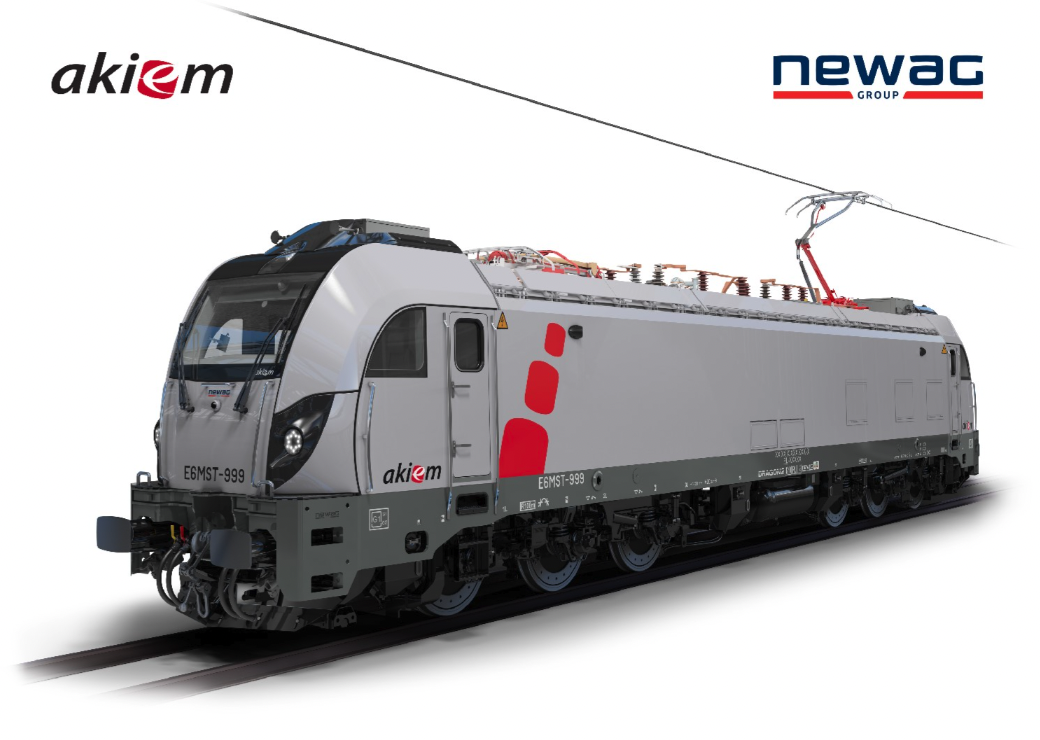 The 10 Dragon 2 E6MST locomotives will be approved for use in Poland, the Czech Republic and Slovakia. Meanwhile, the 20 single-system DC locomotives will be approved for operation in Poland.
This platform is Newag's latest generation of freight locomotives, designed to provide energy-efficient sustainable transport services for up to 4,200 tonnes of cargo.
"The Dragon-2 locomotives, maintained by Newag, will enable our Central European customers to develop new rail freight services, with heavier trains running at higher speeds and ensuring the highest standards of reliability and safety. However, 0.5 MW HVO ready access modules will accelerate the transition from diesel to more ecological electric traction when operated on partially electrified routes. We are excited to start working with Newag and to offer new opportunities to our customers in Central Europe."
Under this contract, Newag will also provide maintenance services for a period of 8 years from the date of delivery.
In total, the order is valued at nearly 500 million EUR.
"We are very pleased that one of the largest ROSCO entities in Europe has chosen our platform of six-axle Dragon 2 electric freight locomotives by placing the largest value order for our vehicles in the history of our company. It is with great pleasure that we welcome Akiem among our strategic clients. We believe that the reliable locomotives of this platform will meet the business expectations of Akiem's customers from Central Europe."