Poland's accession to the EU in 2004 triggered massive economic investment, including in the country's railway infrastructure and rolling stock.
Bombardier TRAXX DC3 Locomotive for Akiem
Bombardier, a co-organiser of TRAKO, will present its new TRAXX DC3 locomotive for the Polish market.
In November 2018 leasing company Akiem (a division of SNCF Logistics) ordered 20 TRAXX DC3 locomotives from Bombardier.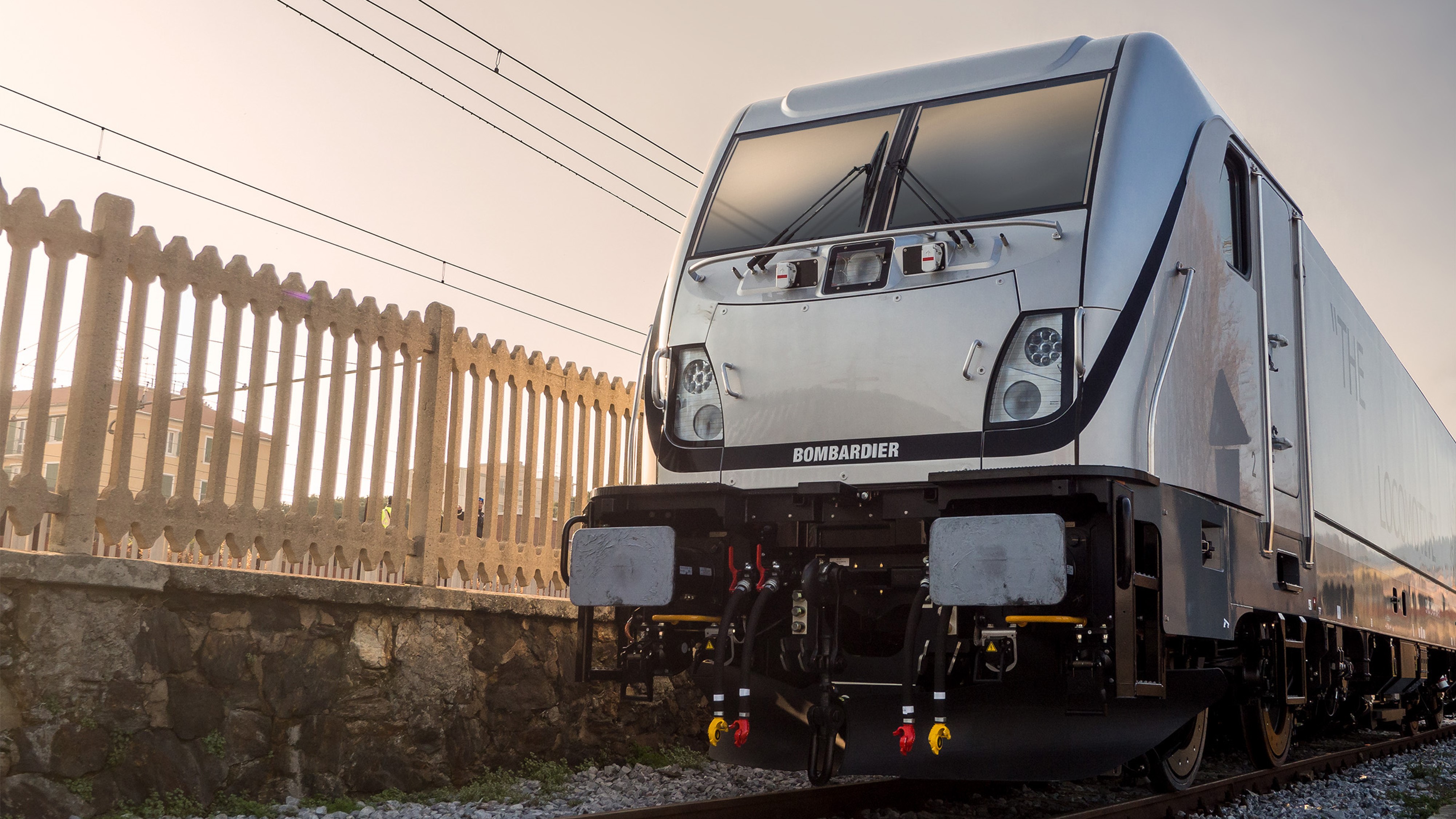 Manufacturing Site
They are being built at Bombardier Transportation's Polish manufacturing site in Wroclaw. Incidentally, this is where BT manufactures all its locomotive car bodies for the European and North American markets.
Bombardier will deliver the four-axle DC locomotives, which also feature last-mile capability, between 2019 and 2021.
The TRAXX DC3 locomotives are suitable for both freight and passenger operations. The DC version came after the AC locomotive and can run on 1.5kV and 3.0kV DC. For the Polish market, the TRAXX DC3 will be configured for 3kV using pantographs for current collection from overhead lines.
Did You Know?
TRAXX is actually an acronym and stands for 'Transnational Railway Applications with eXtreme fleXibility'.
Speaking about the contract with Akiem,
"This recent contract with our long-term partner Akiem has extended the scope of our innovative TRAXX DC3 locomotive, the most advanced in Europe, to Poland, where the previous generation of TRAXX locomotives has been operating reliably."
Stadler Electric Low-Floor EMU for Koleje Mazowieckie
Stadler Polska and Koleje Mazowieckie signed a framework agreement for 71 FLIRT electric multiple units in January 2018. These EMUs are to operate in Poland's Mazovian region, in which Warsaw is located.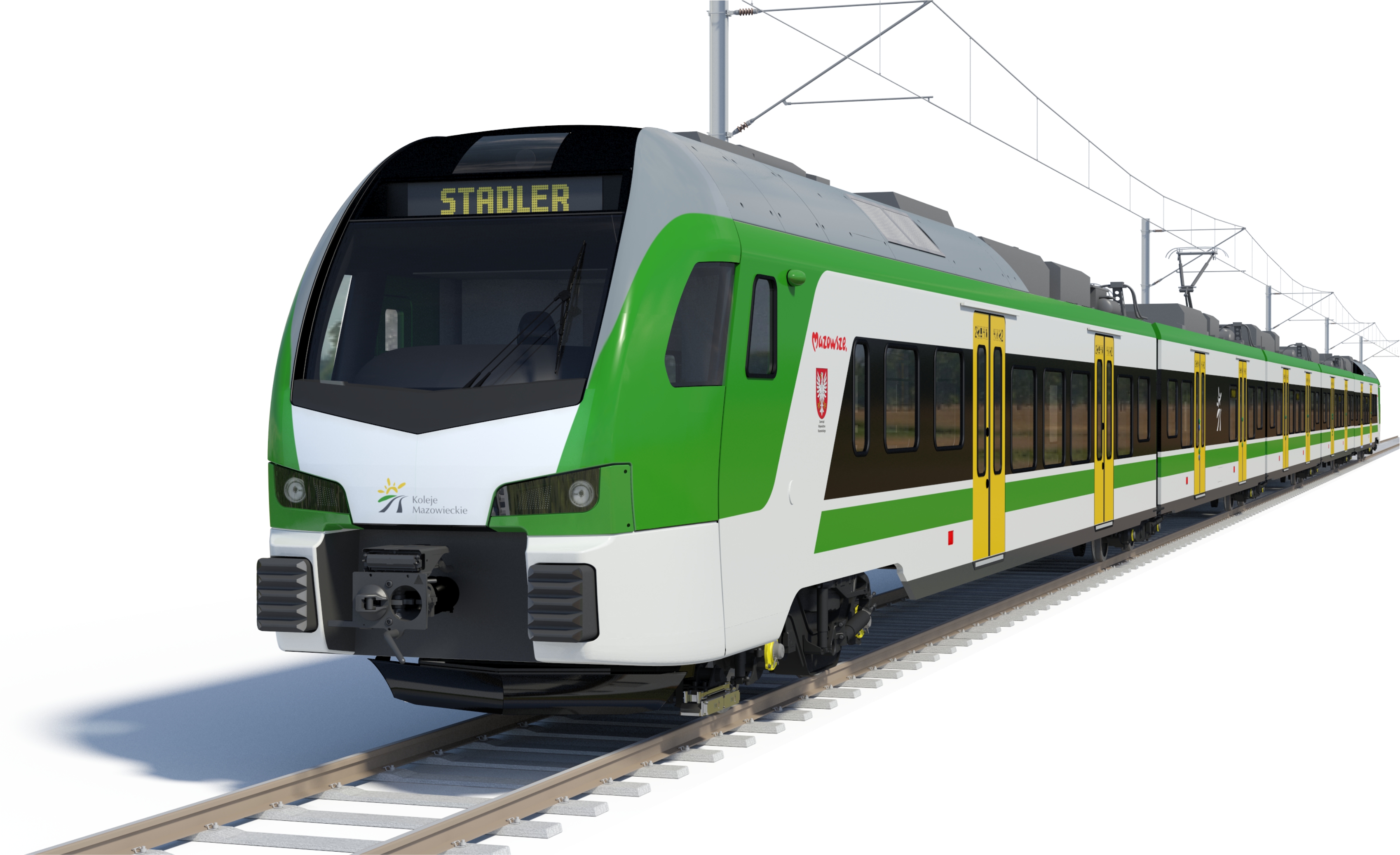 © Stadler
Event
Stadler will stage an official unveiling event for this EMU on Thursday, 24 September, at 3pm, outdoor area TZ 06.
Did You Know?
This order is the largest single order for rolling stock in the history of the railways in Poland.
Manufacturing Site
Stadler has three sites in Poland. Its headquarters in Warsaw, a site in Lodz, and its production site in Siedlce, which is where these EMUs will be manufactured. The site has been open since 2007. The Siedlce site manufactures rolling stock not just for Poland but for operators internationally, such as Germany, Estonia, Hungary, Italy, the Netherlands and Belarus.
The low-floor EMUs will come equipped with ETCS Level 2 technology – Stadler's GUARDIA system. The car bodies will be made from light-weight aluminium. Operating using 3kV DC, the top speed for these multiple units is 160km/h. Each vehicle is 98.2m long and can seat 269 passengers.
The vehicles can run in a multiple traction configuration of up to three units coupled together.
Stadler Tango NF2 'NOVA' Tram
In December 2016 Stadler won the bid for 30+10 trams with Czech customer Dopravní podnik Ostrava a.s.
Based on Stadler's Tango model, these trams will be adapted with low-floor technology.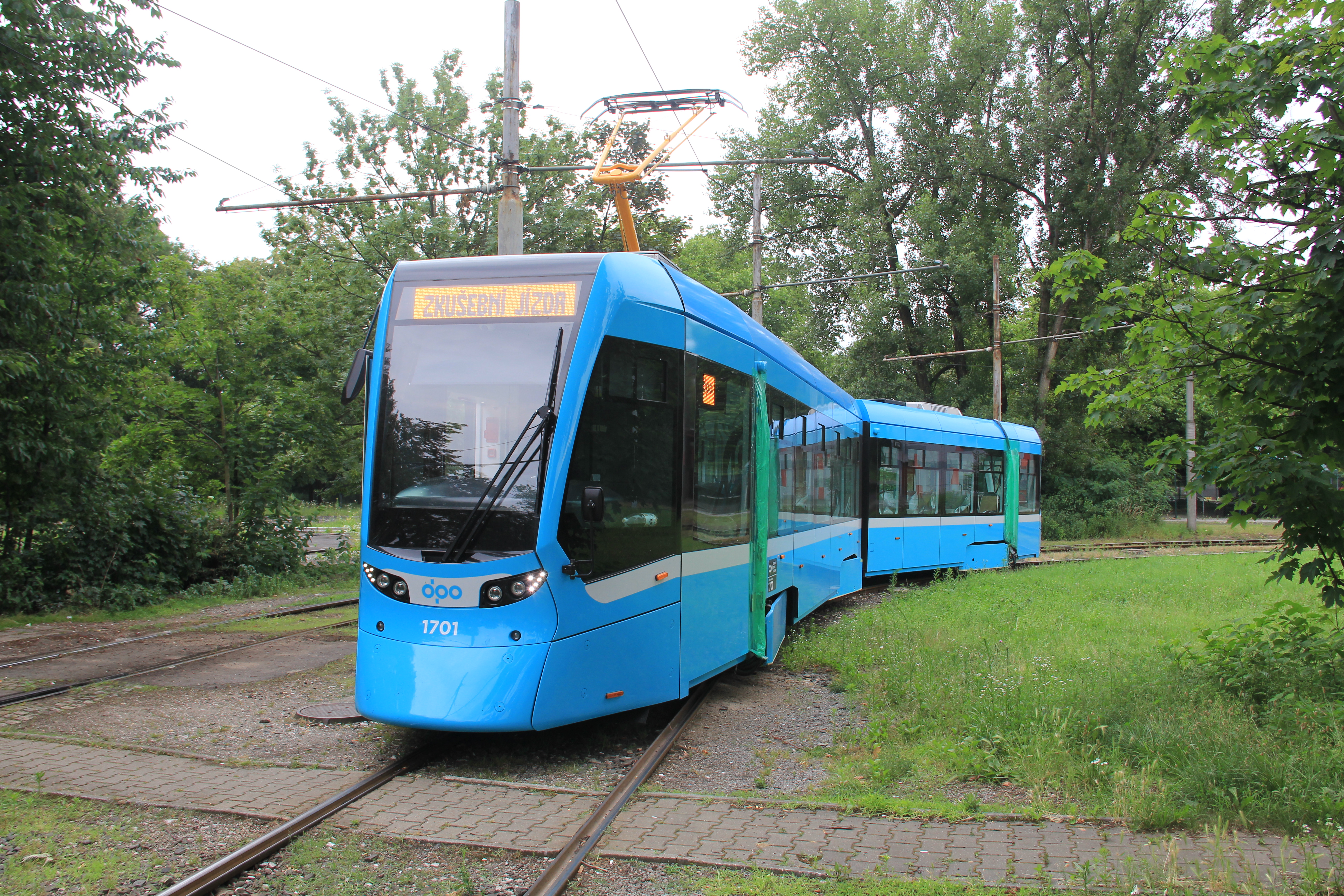 © Stadler
Manufacturing Site
Like the EMUs, Stadler's Siedlce site will be responsible for final assembly and commissioning, though the project planning and engineering elements of the contract will take place at Stadler's offices in Prague. Stadler's site in Winterthur is responsible for manufacturing the bogies while the car bodies are coming from Minsk.
Each two-car tram will be 24.9m long and can seat 61 passengers. The tram's total capacity is 188. The tram's maximum speed will be 80km/h. They will operate at 600V DC.
The uni-directional vehicles feature pivoting bogies. One of the reasons Stadler was the successful bidder is that it was the only manufacturer who added air-conditioning as a feature into its bid, something the customer had not requested. The first Tango nOVA was delivered on 23 April 2018. The final unit in this contract will be delivered in 2020.
Did You Know?
This contract is Stadler's first contract in the Czech Republic. Indeed, since World War II all trams for the Czech market have come from domestic producers.
Also, read: