Newag to Supply 4 Dragon Electric Locomotives to Laude Smart Intermodal
Polish rolling stock manufacturer Newag has signed a contract with Laude Smart Intermodal (also Poland) for four six-axle Dragon 2 electric locomotives, of which two will come with a diesel access module.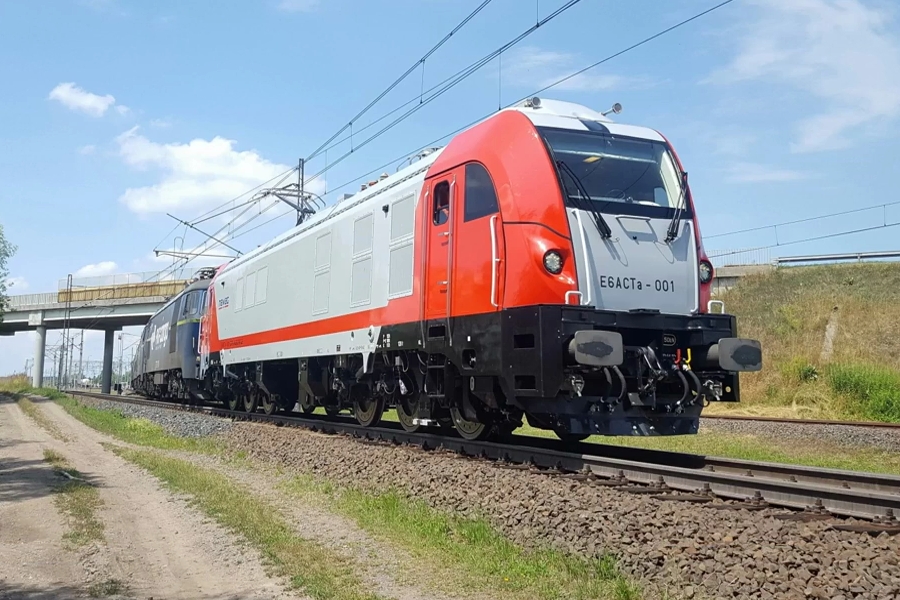 Newag says the main benefit of its Dragon 2 locomotive is its very high tractive force. Coupled with the locomotive's large mass, the effective anti-slip system and drive for each axle, it means this locomotive can haul very heavy cargo loads. Furthermore, the electric locomotives feature converters that are based on silicon carbide (SiC). This allows them to operate smoothly at high temperatures. This material also reduces noise levels and energy losses by up to 50 percent and cuts the size and weight of devices by up to 60 percent.
Newag says it will deliver the electric locomotives in 2020, as agreed. The contract is worth 60.4 million Polish zloty (14.08 million euros / 15.76 million USD) net. The contract comes with a quality guarantee and a 36-month warranty. It also comes with  a longer warranty period for specified components.
Also read: