Where: AmberExpo Exhibition and Congress Center, Gdańsk. When: 24–27 September 2019
23 Sep (Pre-TRAKO Day):
10am–6pm: technical conferences & seminars requiring pre-registration
24 Sep:
10am–5pm: open hours
11am–12:30pm: opening ceremony
3pm–3:30pm: Stadler presentation of its FLIRT for Poland; location: TZ 06
25 Sep:
10am–5pm: open hours
3pm–5pm: feature event: 'State of Railway Safety' debate; location: room 1A
26 Sep:
10am–5pm: open hours
11am–noon: feature event: 'Digitalisation in the Railway Industry – an opportunity or a threat to the railway market?'; location: room 1B; required registration
27 Sep (Education and Career Day):
This is the 13th time TRAKO is taking place. And it keeps getting bigger. In 2019 it will fill 30,000 square metres of exhibition space and boast 1,000 metres of tracks for rolling stock, track machines and equipment.
With more than 700 exhibitors from 30 countries, this is Poland's largest and most prestigious rail industry event.
TRAKO in 2017
In 2017 TRAKO had 700 exhibitors, up from 600 in 2015, from 25 countries with 16,421 trade visitors. 47 percent of visitors came from outside of Poland. The main reason visitors gave for attending TRAKO in 2017 was 'looking for innovations' (28 percent), followed by 'supporting trade relations' and 'market research' (both 22 percent).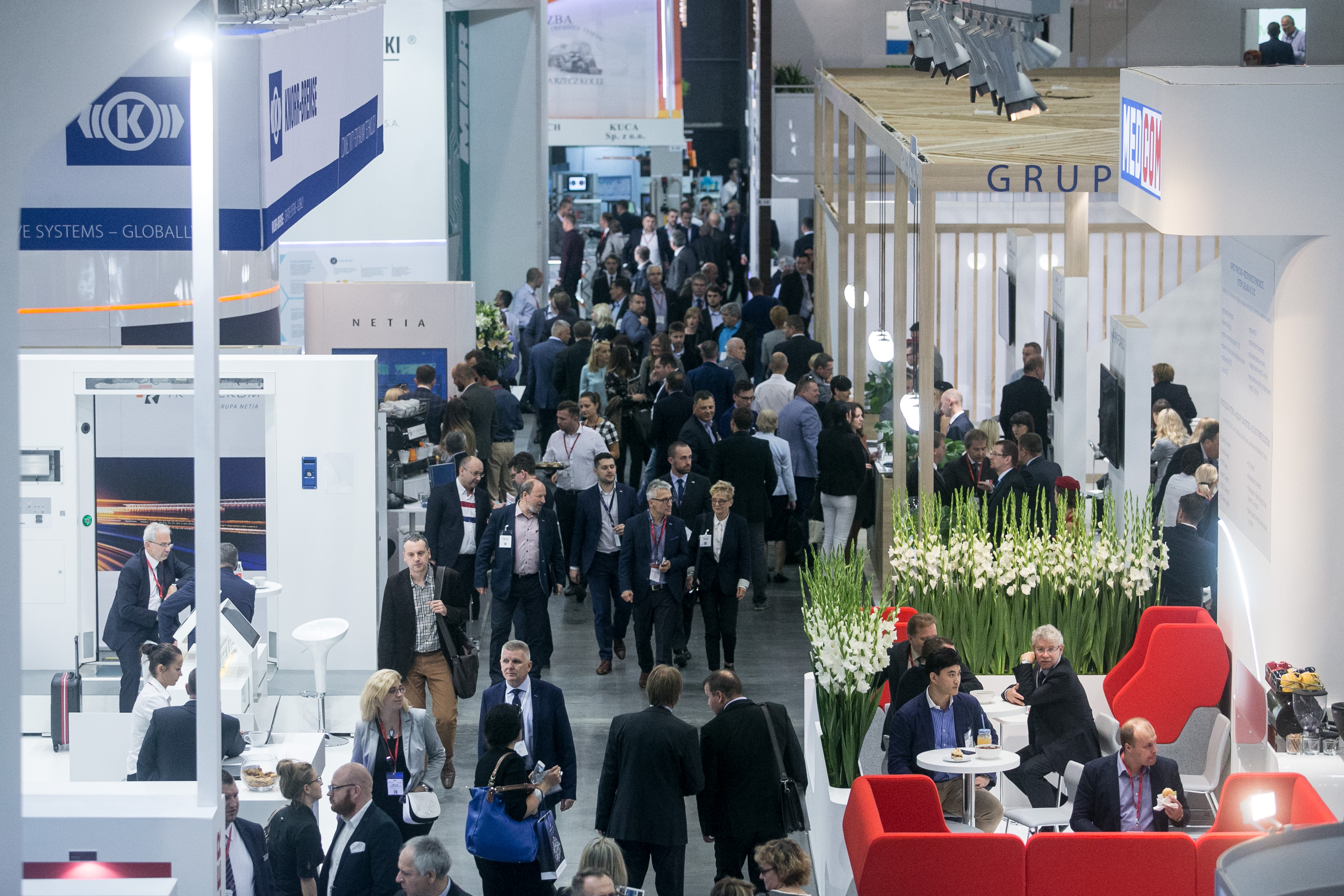 National Pavilions
TRAKO is a truly international event with pavilions for Germany, Austria, Czech Republic and the United Kingdom.
Events
Over the course of the fair, visitors and exhibitors will be able to attend more than 40 events, such as seminars, debates, conferences and presentations, which will address the most pressing topics in the rail industry today.
A Place for Firsts
TRAKO will be the venue where many exhibitors will launch and unveil their innovations for the first time. It therefore promises to be an event full of surprises and excitement.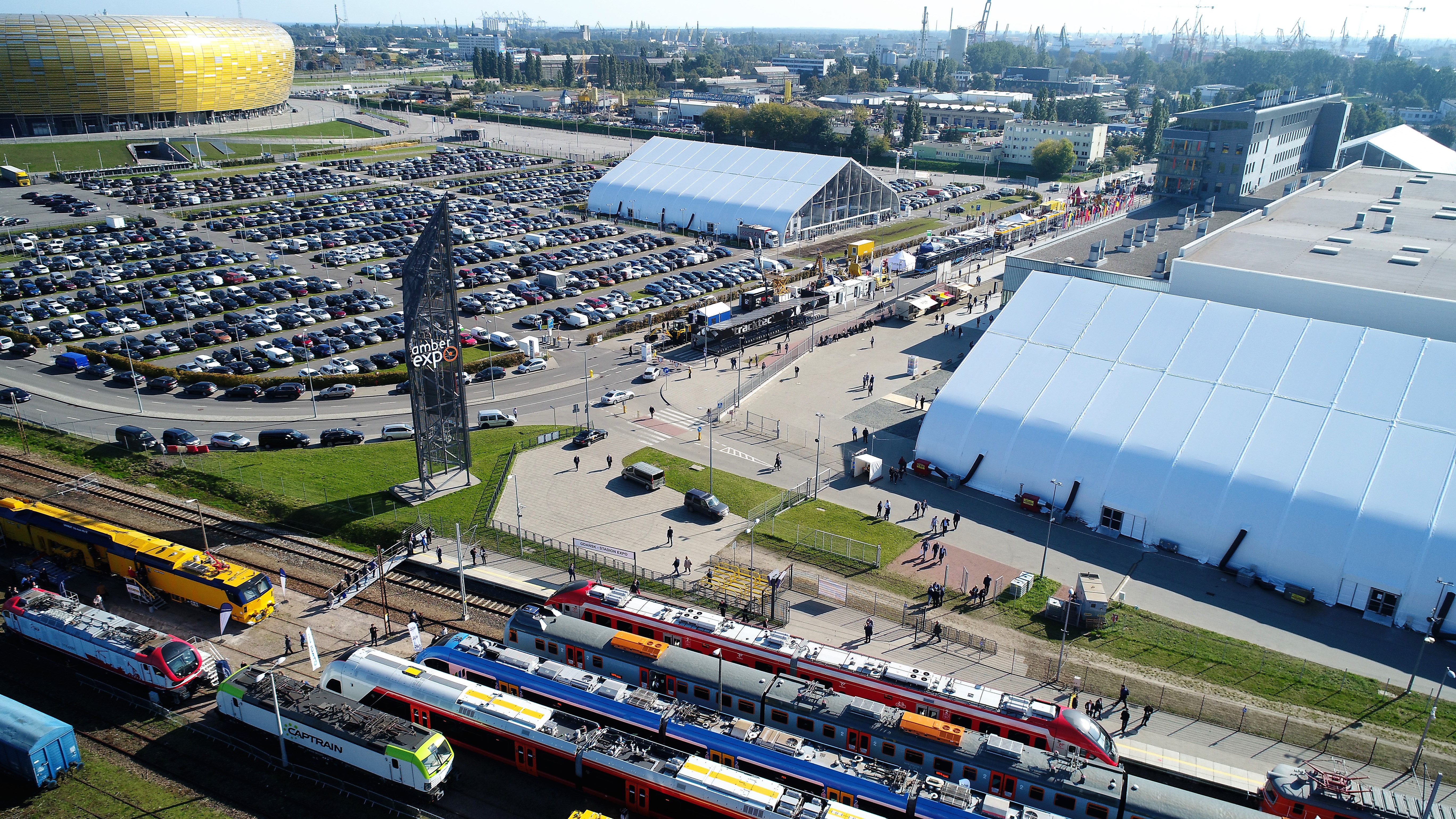 © TRAKO
Education and Career Day
The objective of this day has always been the same: to create opportunities for direct exchange between employers and employees, to provide information about expectations regarding choosing a university course, specialisation and PhD programmes. Exhibitors at TRAKO will present job, internship and traineeship opportunities on this day (27 Sep).
TRAKO Awards
A number of awards will be handed out at TRAKO, including 'Best Company Stand Design Award' and the award for 'Socially Responsible Railway Company'. One key award is the Józef Nowkuński Special Award. It is handed out for completed projects and designs for new rail infrastructure projects in Poland as well as for rolling stock authorised for operations in at least one EU Member State. There will be two statuettes in total. One for the Infrastructure category, and one for Rolling Stock. Prior registration by submitting the entry form is necessary in order to participate in this competition.
TRAKO Outdoor Display
The outdoor display area is one of the major attractions of the show and it is open to the public on all TRAKO days. Read our article 'Rolling Stock Highlights at TRAKO 2019' to find out what's in store!
Also, read: