Stadler has emerged as the winning party from a call for tenders. It will now supply twelve FLIRT electric multiple units to PKP Intercity. The objection period has passed. As a result, the award is now legal and the two parties can sign the contract.
The Polish rail operator PKP Intercity has ordered twelve FLIRT trains from Stadler. The contract also includes a 15-year maintenance period. The objection period passed without any appeals on 22 July. Consequently, the tender process first announced in December 2017 has come to an end.
The signing is taking place in the Stadler factory in Siedlce, Poland, today. Representatives of the Polish Infrastructure Ministry and Peter Spuhler, Stadler's Chairman of the Board of Directors, will be in attendance. The value of the contract – the delivery of the vehicles and the 15-year maintenance period – is 270 million Swiss francs (275.5 million USD | 248.3 million euros).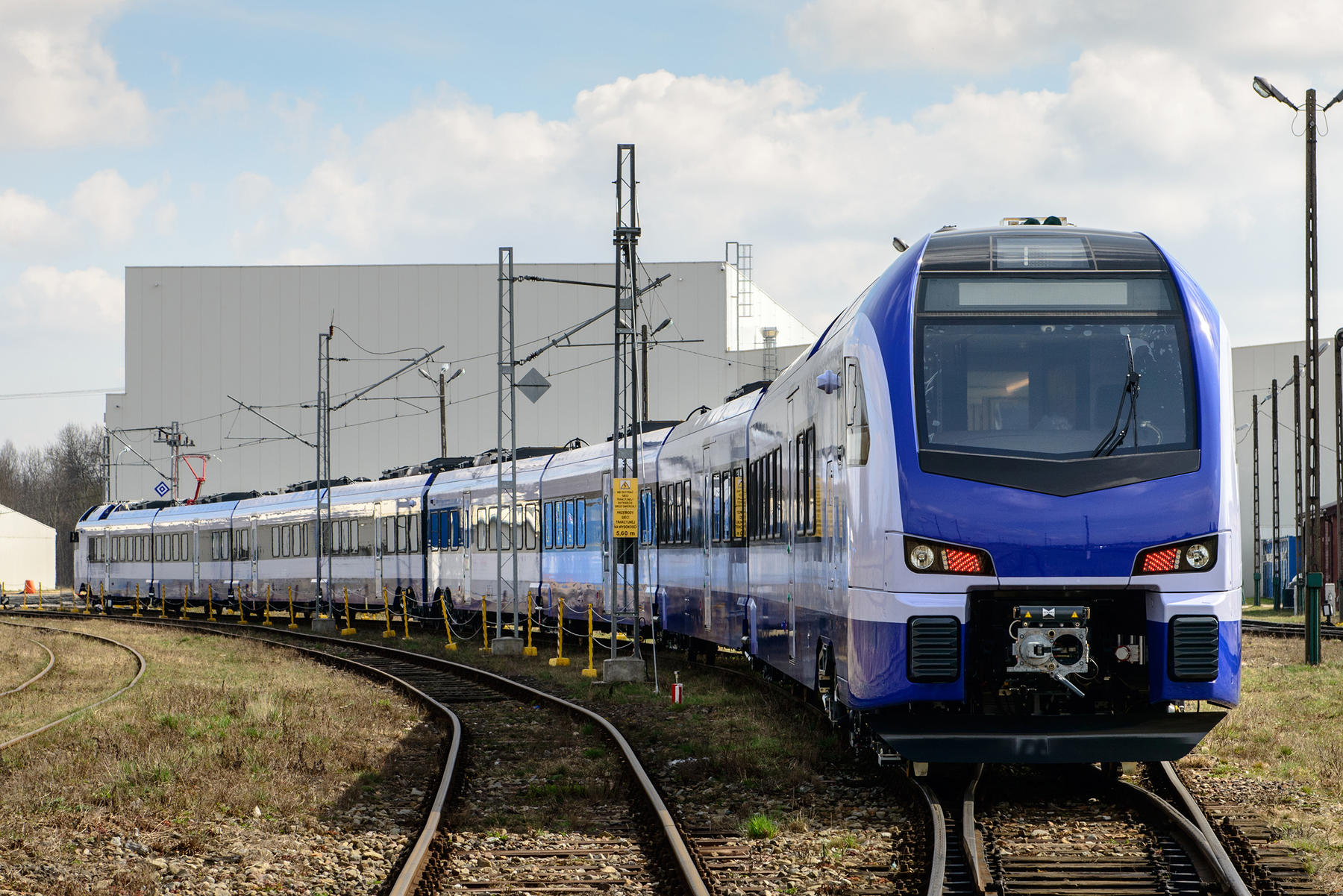 Stadler FLIRT Trains for PKP Intercity
The twelve FLIRT trains will be eight-car electric multiple units. PKP Intercity will deploy them on long-distance routes. This new fleet will supplement a series of 20 vehicles entitled ED160, which PKP Intercity received in 2015. These trains have transported passengers on the Polish rail network since December 2015. They have completed more than 23 million kilometres since then. Stadler is pleased with their high level of reliability and availability.
The new trains are members of the latest generation of the low-floor electric FLIRT trains. They feature a light-weight construction using aluminium. This aspect contributes significantly to the trains' low operating, energy and maintenance costs. This is a clear benefit to operators.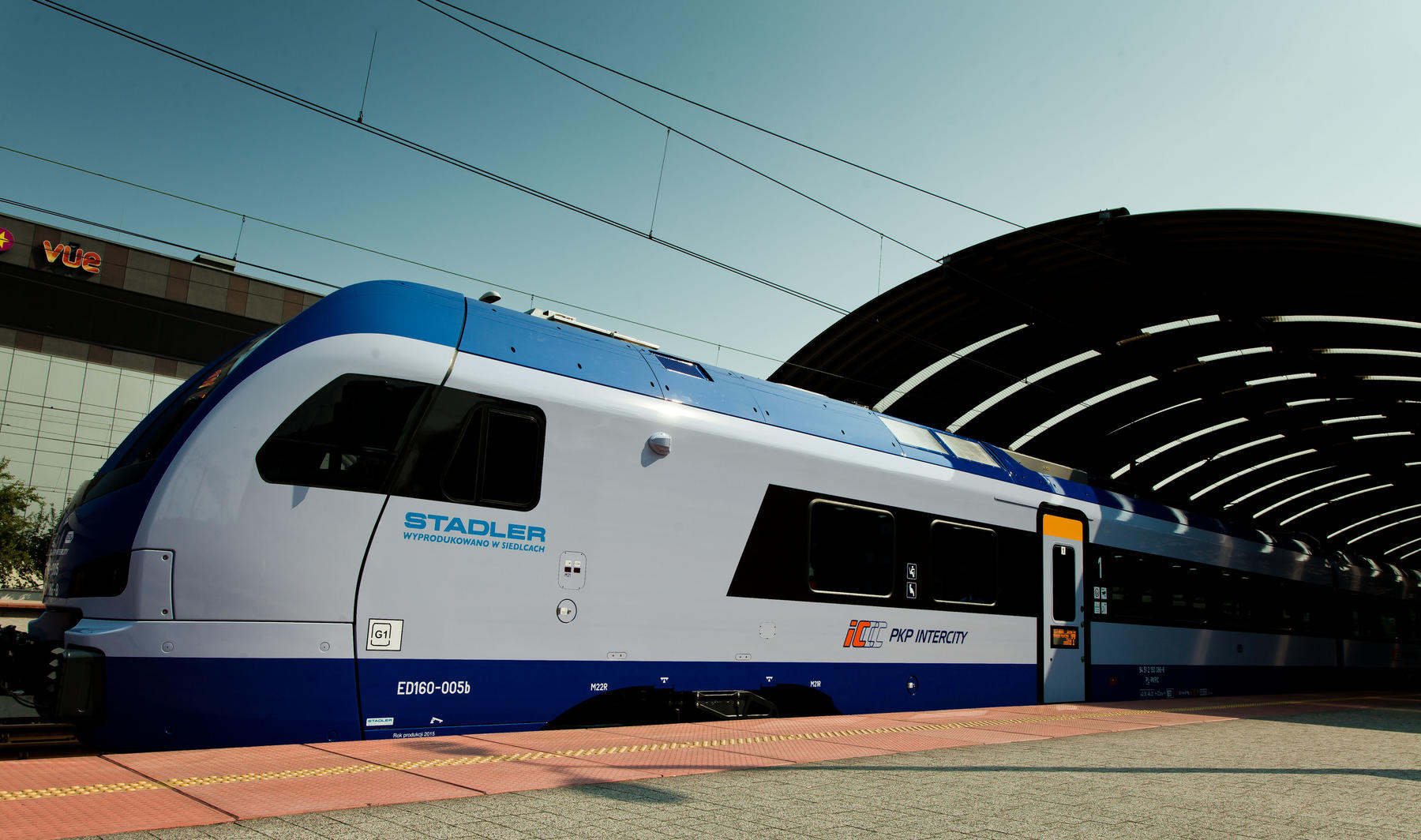 © Stadler
Passengers can choose between first and second-class tickets. Each train will have 354 seats, which feature an ergonomic design. Each seat will also possess its own power outlet and light.
The trains will all have a bistro car, modern toilets and a powerful air-conditioning system.
The electronic passenger information displays will allow passengers to follow their journey in real time.
And of course, the trains fulfil the technical specifications on interoperability (TSI). This includes all requirements regarding passengers with reduced mobility.
Also read: