The National Infrastructure Commission (NIC) has published a report commissioned by the government entitled Rail Needs Assessment for the Midlands and the North.
The report presents five different packages that sit within three different budgets for Government to consider.
Two of the packages that go beyond the baseline budget propose prioritising regional rail links to the detriment of the completion of the full HS2 Phase 2b route, which would take the high-speed line from Birmingham to Leeds via the East Midlands Hub.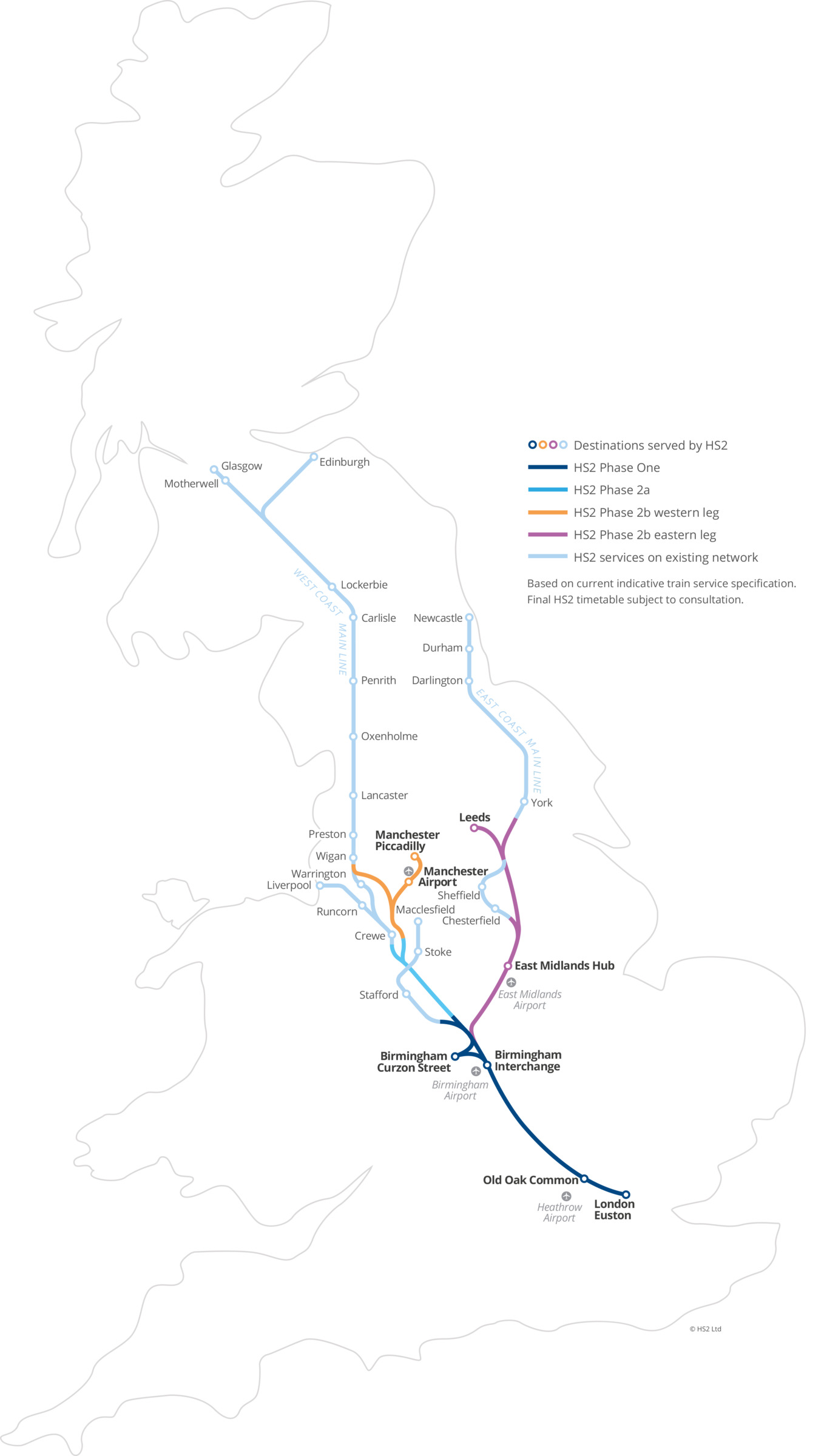 Policymakers and rail experts in the region have expressed dismay at these proposals. The central issue of this argument is not about the figures – what can be bought for how much – but a feared underinvestment in the Midlands and the North to the detriment of both the people of the region and wider decarbonisation plans.
The report does not suggest any particular rail infrastructure programmes are not worthwhile per se – it merely offers different priorities depending on investment level. A further option would be to increase the amount of investment in order to fully deliver all of the proposed schemes so that the levelling up and green mobility agendas can be met in full.
The report notes that even the highest budget is insufficient to deliver all of the schemes proposed for the Midlands and the North. HS2 (incl. Phase 1 and 2a), Northern Powerhouse Rail, the Transpennine Route Upgrade, Midlands Engine Rail, as well as other upgrades such as decarbonisation and digital signalling efforts in the region would amount to 140–185 billion GBP in 2019/20 prices between now and 2045.