After six years at the head of HS2 Ltd, CEO Mark Thurston has announced that he will leave the organisation this autumn.
When he leaves at the end of September, Sir Jon Thompson will take on the role of executive chairman for an interim period from October, while a new chief executive is recruited. Sir Jon will be supported at Board level by his deputy chair, Elaine Holt.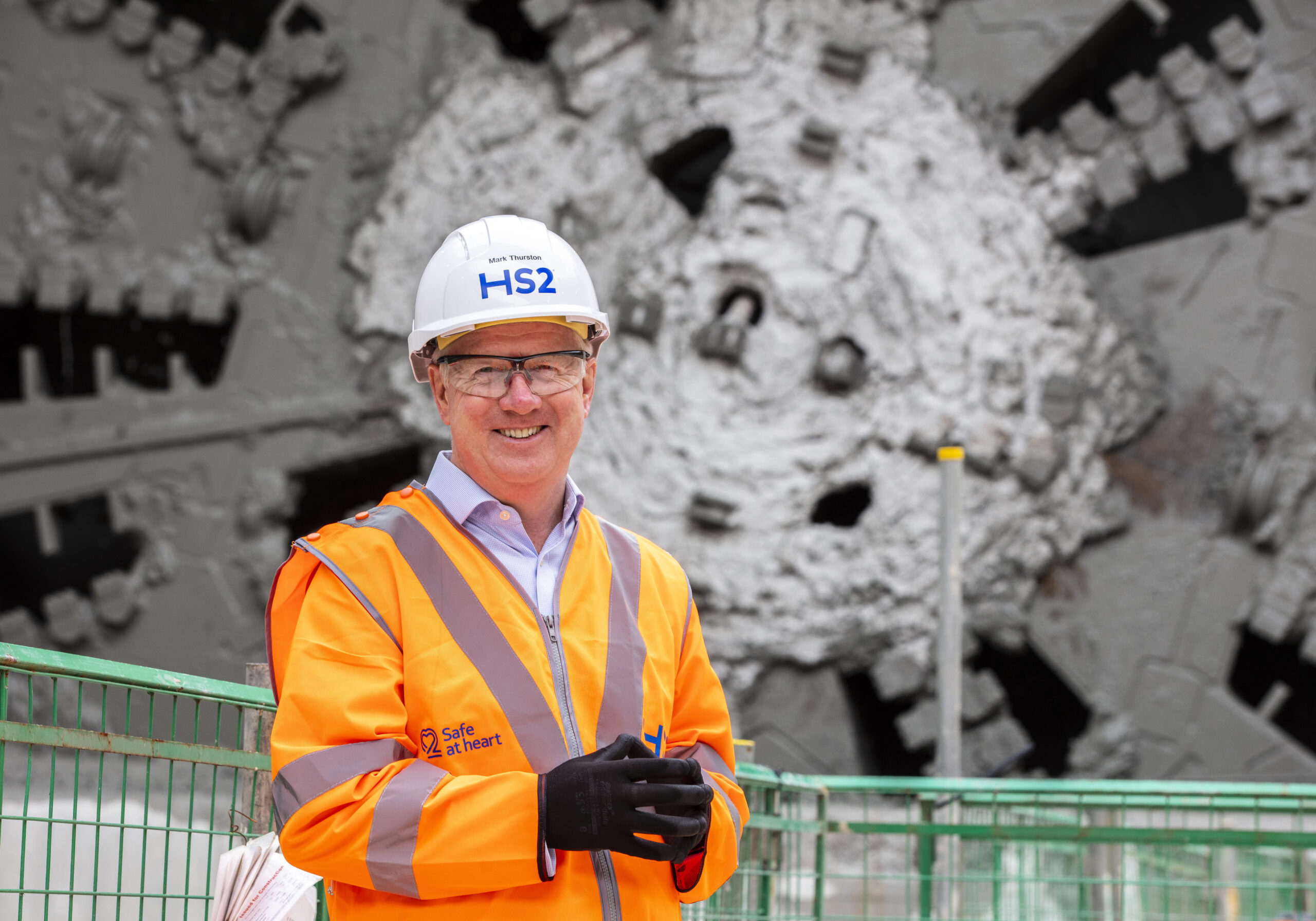 Handing over to new leadership who will lead the transition to the next stage of HS2 will ensure continuity. Currently, Phase One is at peak construction and HS2 Ltd will soon move its focus to railway systems such as signalling, track and power.
Mark Thurston joined HS2 Ltd in March 2017, shortly after it has achieved Royal Assent for Phase One of Britain's new high-speed railway. During his tenure he built the organisation's capability to allow it to be an effective project manager for the delivery of Britain's largest infrastructure project.
In 2020 he secured the government's approval to move into major construction works.
Mark Thurston said:
"Leading this organisation has been the highlight of my career and a privilege from the first day – the programme has come such a long way and I want to thank everyone who has worked on the project during my time.
"The next 18–24 months will see the project move into an exciting new stage. I have agreed with the Board that someone else should lead the organisation and programme through what will be another defining period for HS2."
There are currently more than 350 HS2 construction sites between London and the West Midlands. Six tunnel boring machines have been launched and works on the UK's longest railway bridge, the Colne Valley Viaduct, are underway.
Sir Jon Thompson, Chairman of HS2 Ltd, said:
"Mark's leadership has been critical to the success of the HS2 programme. In his time as CEO the project has moved from a scheme in development to a major construction project that employs 28,500 people across the country.
"His legacy is building the foundations of HS2 which will bring growth and prosperity to towns and cities across the Midlands and the North. I want to thank him for his leadership and service."