The first design images have been revealed for HS2's maintenance and control centre at the Washwood Heath Depot in Birmingham.
The facility will be used to maintain, service and store HS2 trains, as well as housing the main control centre for the entire HS2 network.
The site includes the maintenance building, the network integrated control centre and a cleaners and drivers building.
Maintenance Building
The maintenance building will be used to maintain the HS2 train fleet and will be equipped with facilities to store materials and equipment. Its design incorporates office accommodation, workshops and staff welfare facilities. Around 250 staff will work in the building.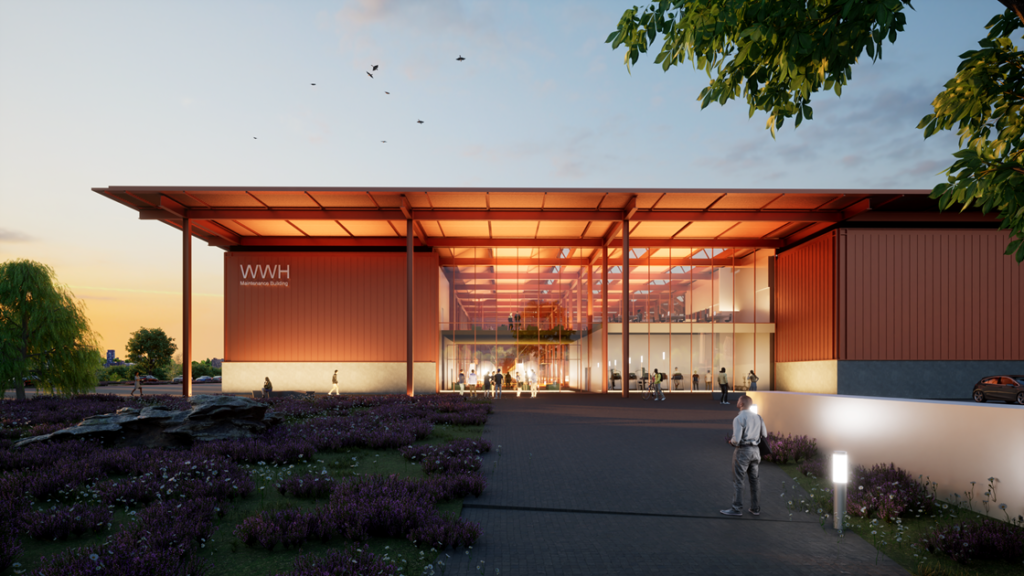 Network Integrated Control Centre
The network integrated control centre will monitor the HS2 network from a standalone building in the centre of the Washwood Heath depot site. Over 100 staff will be based in the facility, which will include a control room, gym and canteen.
Cleaners and Drivers Building
The cleaners and drivers building will be located in the depot's western area and will host facilities for train servicing teams and driver training. This building will be linked to the stabling yard area, where trains will be cleaned and replenished, ready for passenger service. Around 200 staff will be based here.
Each building has been designed to provide controlled, natural light that reduces the need for artificial lighting during the day. Sustainability features such as solar panels, rainwater recycling, eco-friendly drainage and low-carbon materials will also reduce the environmental impact of the project.
Furthermore, the buildings each have outdoor social space for staff, as well as areas that restore biodiversity.
"Our design team have been focused on ensuring sustainability is incorporated into our Washwood Heath Depot site and it is a great example of HS2's environmental ambitions. It's also a pivotal site providing hundreds of crucial jobs for people in this area of Birmingham, highlighting the long-term economic benefits that HS2 is delivering for the region."
Accessibility for pedestrians and cyclists has also been incorporated into the designs, alongside the provision of electric vehicle charging points, cycle and motorcycle parking and parking for individuals with limited mobility.
Work on site has so far included the demolition of existing buildings and groundworks to prepare the site for construction.
"These images are part of an ongoing design process which will be refined and developed over the coming months by our expert team. Before we submit the designs to the local Council for approval later this year, we are sharing them with the community and asking people for feedback around areas of our design."
Two face-to-face community information events are scheduled for July to allow residents and businesses to speak to members of the project team.