HS2's tunnel boring machines, Florence and Cecilia have passed the halfway point on their 10-mile journey excavating the Chiltern tunnels.
For the last 18 months, the 2,000-tonne machines have been excavating the project's longest tunnels between the M25 and South Heath in Buckinghamshire.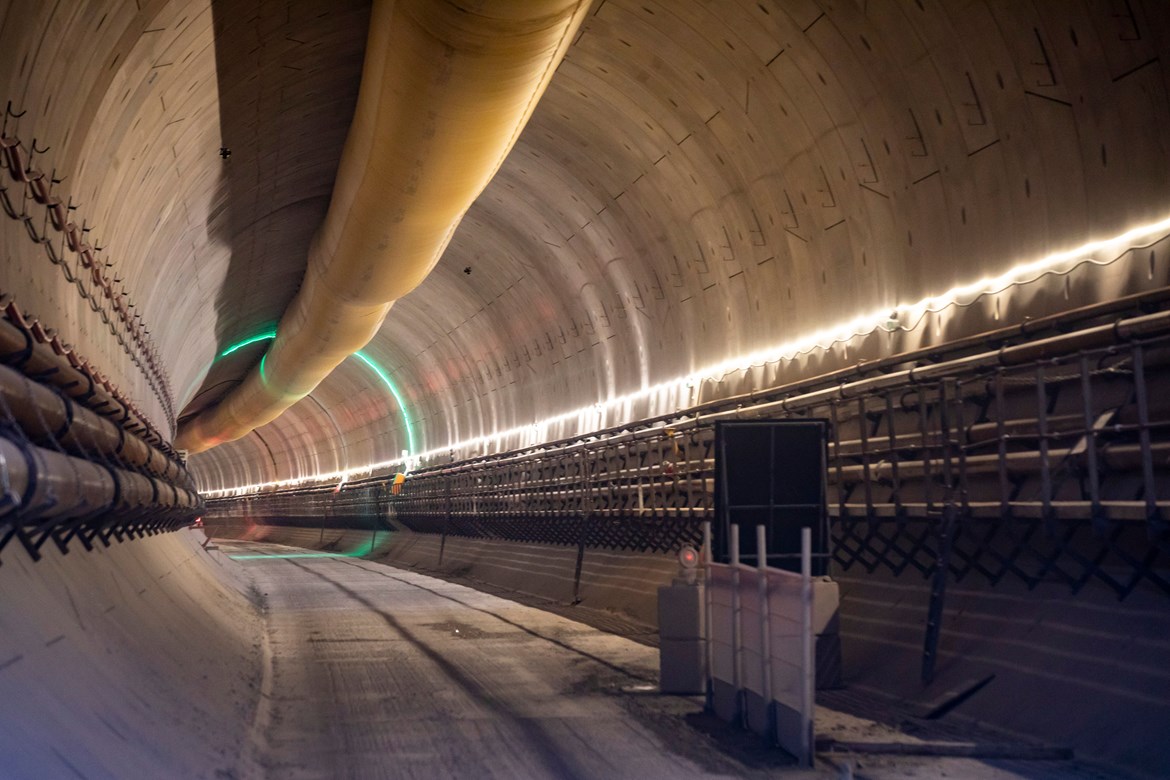 Meanwhile, engineers have also completed the excavation of five shafts to provide ventilation and emergency access near Chalfont St Peter, Chalfont St Giles, Amersham, Little Missenden and Chesham Road.
"It's great to be able to celebrate the half-way point of this 10-mile long tunnel. The whole team has put in a fantastic effort over the last year-and-a-half and I'd like to congratulate the crews of both Florence and Cecilia for passing this important tunnelling milestone and thank them for all their hard work.
"This tunnel will take HS2 underneath the Chiltern hills, safeguarding the woodlands and wildlife habits above ground as well as significantly reducing disruption to communities during construction and operation. Once complete, HS2 will offer low carbon journey options linking London with the major cities of the north and releasing capacity for more freight and local trains on our existing mainlines."
The two identical TBMs have been specifically designed for the mix of chalk and flints under the Chilterns.
Each machine is digging and lining an identical tunnel for north and southbound trains at a speed of around 15 meters a day.
HS2's main works contractor, Align is responsible for this work.
"Florence and Cecilia passing the half-way point on what is a long drive for the TBMs, is a great achievement. I would like to pay credit to TGT, our supply chain partner, whose personnel are manning the TBMs.
"This significant progress would not have been possible without the supporting teams on the surface at the South Portal, who supply the thousands of 8.5 tonne segments required to line the tunnels, process the spoil pumped back as slurry through our slurry treatment plant and landscape the chalk produced across the site. Overall, a great team effort."
Once complete, the Chiltern tunnels will carry high-speed trains between London and the North at speeds of up to 200 miles per hour.