Plans to open the first portion of the Birmingham Eastside Metro extension have been brought forward and adjusted in response to ongoing complications related to HS2.
Regional transport bosses are set to approve the installation of both a temporary stop and terminus to speed up the delivery of the new tram system.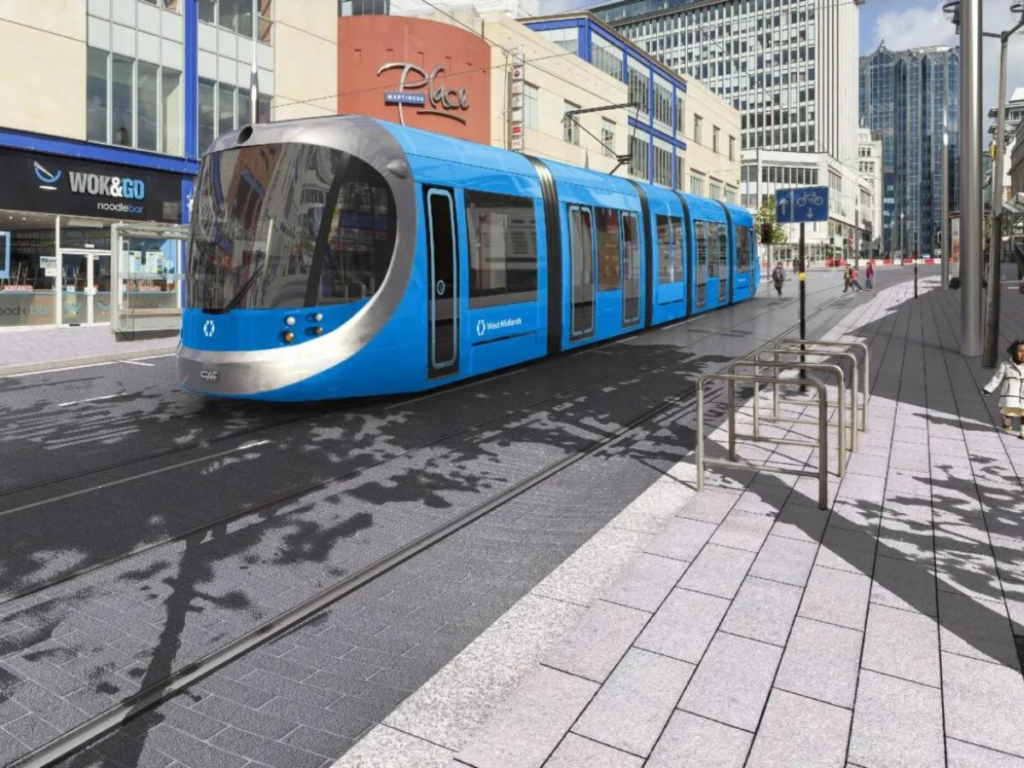 Construction of the new line to Digbeth, which will see tram infrastructure installed to the East of Birmingham city centre, is unable to commence until HS2 has handed the site to the Midland Metro Alliance (MMA), who is both designing and delivering the project. The handover is not expected to be complete until at least 2026.
"Despite ongoing HS2 works at Curzon Street hampering our ability to finish the full Eastside extension until Metro is able to get on-site at Curzon Street, I tasked transport officials with finding a way to get trams running sooner.
"That's why I'm delighted we've found an innovative solution to part-opening the Eastside metro extension – with this stop at the Clayton Hotel enabling local people and businesses to start benefitting sooner. This approach means trams will be running here in 2025/2026."
The temporary measure, which the alliance plans to open in either 2025 or 2026, will offer links between tram, train and bus services at Moor Street Station and the Bus Mall. It will also provide a stop for Birmingham City University and Millennium Point. This will include a temporary stop outside the Clayton Hotel and infrastructure allowing for trams to switch tracks at the terminus.
With the investment in the Metro network, the region hopes to further its progress toward meeting its target for a net zero carbon region within the next twenty years.
"Although the delay to the Eastside extension due to HS2 works is frustrating, this plan for a temporary terminus will allow people to make easy transfers from rail to bus and metro by the Clayton Hotel.
"Completing the full Eastside extension to High St Deritend remains a top priority for Birmingham; at Birmingham City Council we won't stop campaigning until the whole scheme is delivered.
"To reverse the reliance on private cars and encourage more people onto public transport, we need a fully integrated transport system – Birmingham Eastside extension is a vital part of that system."
Recently, work for the full line has seen significant progress, with recently completed work along Lower Bull Street handed over to TfWM in October and a further section along Digbeth High Street due for completion by 2024. Construction on the line, which began in 2020, was halted in 2022 due to the city's hosting of the Commonwealth Games.
Discussions will be held during the WMCA Board's next meeting, scheduled for Friday 17 November, regarding the approval of an 18 million GBP increase to the project's 227 million GBP budget in order to complete the temporary terminus.