HS2's workforce has almost hit the 30,000 mark.
This is down to the recruitment of 2,300 new employees over the last three months in response to the rapid pace of construction.
HS2 also has a further 300 vacancies currently open to applicants.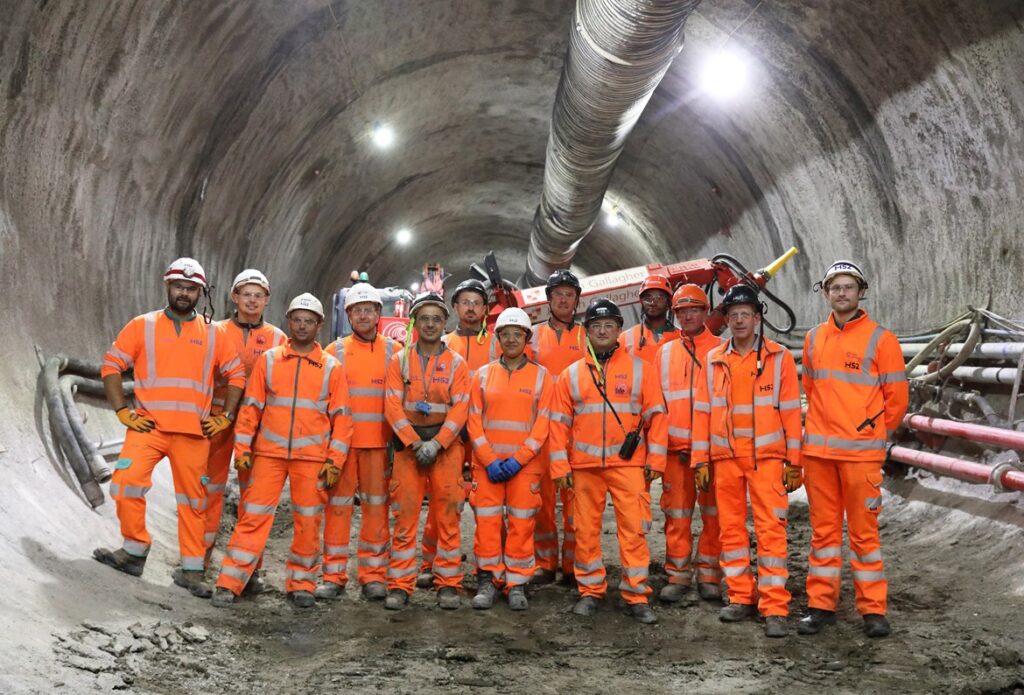 Of the new recruits, 217 were people out of work, which takes the total number of formerly unemployed now working on HS2 to just shy of 2,500.
HS2's construction partners work with employment support services and local authorities along the route to ensure those most in need can access fast-track training programmes that lead to paid work trials and employment.
Support for the next generation also continues, with 45 new apprentices starting work in Q2. This puts HS2 firmly on track to reach its target of offering a total of 2,000 new apprenticeships.
In addition, 210 new UK businesses also joined HS2's supply chain this quarter. This takes the current number of suppliers to 2,760: 61% of which are SMEs.
Mark Thurston, HS2 CEO, said:
"HS2's delivering growth for the UK economy today. Our contract awards are helping small businesses across the UK to grow and sustain their workforces, and nearly 30,000 people are benefitting from skilled jobs with a long-term future.
"By supporting apprentices and the unemployed into meaningful careers on HS2 we're creating the next generation of engineers and construction workers, a trend that will continue as our construction programme gathers momentum going North."
Work on HS2 is currently progressing across 350 different sites.
Key achievements over the last three months include the first tunnelling breakthrough at Long Itchington in Warwickshire, the appointment of the Interchange Station construction partner, and the launch of the first giant tunnelling machine in London.
Work also began this month on two of the project's longest cuttings.