HS2 has received design approval from Buckinghamshire Council for Small Dean Viaduct, which will take HS2 trains across the A413 and local rail lines south of Wendover.
The 345-metre viaduct is one of two places in the Chilterns where the HS2 line will be above ground level. The underside of the viaduct will sit just 6 metres above the road, supported by five 'Y' shaped piers.
On top of these piers, the viaduct's girders will be made from weathering steel. These will naturally age to a dark russet finish that seeks to fit with the natural tones of the landscape.
In addition, the pale concrete parapet and noise barrier along the top of the viaduct has been designed to shadow the dark steel, aiming to make the structure appear lighter and thinner.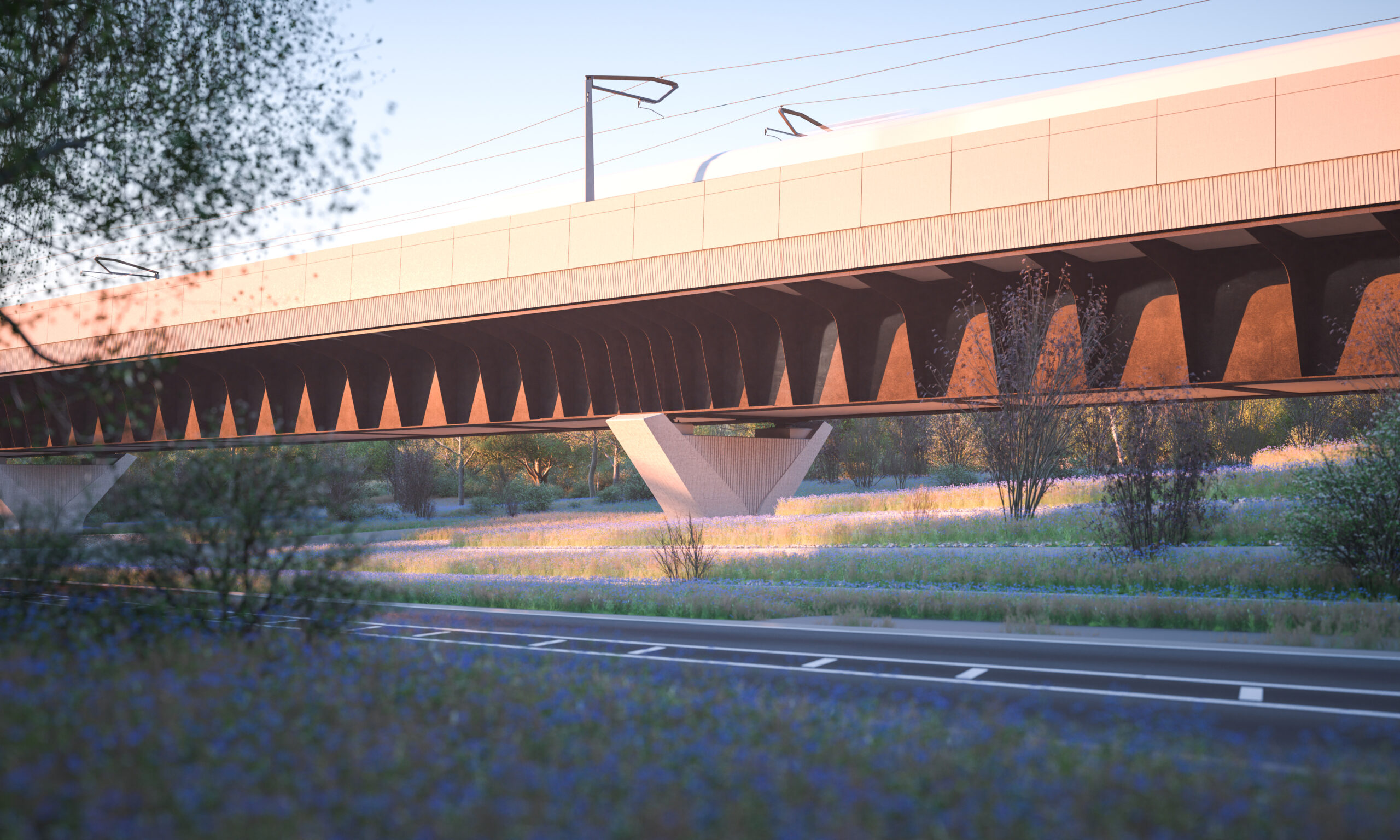 Structurally, the viaduct girders will have a 'double composite' approach, alike to the Wendover Dean Viaduct. This involves two steel girders sandwiched between two layers of reinforced concrete to create a strong but lightweight span that will reduce the amount of embedded carbon in the structure.
"By providing a cleaner, greener way to travel, HS2 will help cut the number of cars and lorries on our roads, cut demand for domestic flights, and help the fight against climate change.
"But it's also vital that we cut carbon during construction, and the innovative approach to Wendover's viaducts is a great example of how HS2 can deliver elegant viaducts at a fraction of the normal carbon footprint and save construction time. I'd like to congratulate the design team and look forward to seeing this outstanding viaduct start to take shape over the coming years."
The Small Dean Viaduct has been designed by HS2 Ltd's main works contractor, EKFB (Eiffage, Kier, Ferrovial Construction and BAM Nuttall), alongside its design partner, ASC and specialist architects Moxon.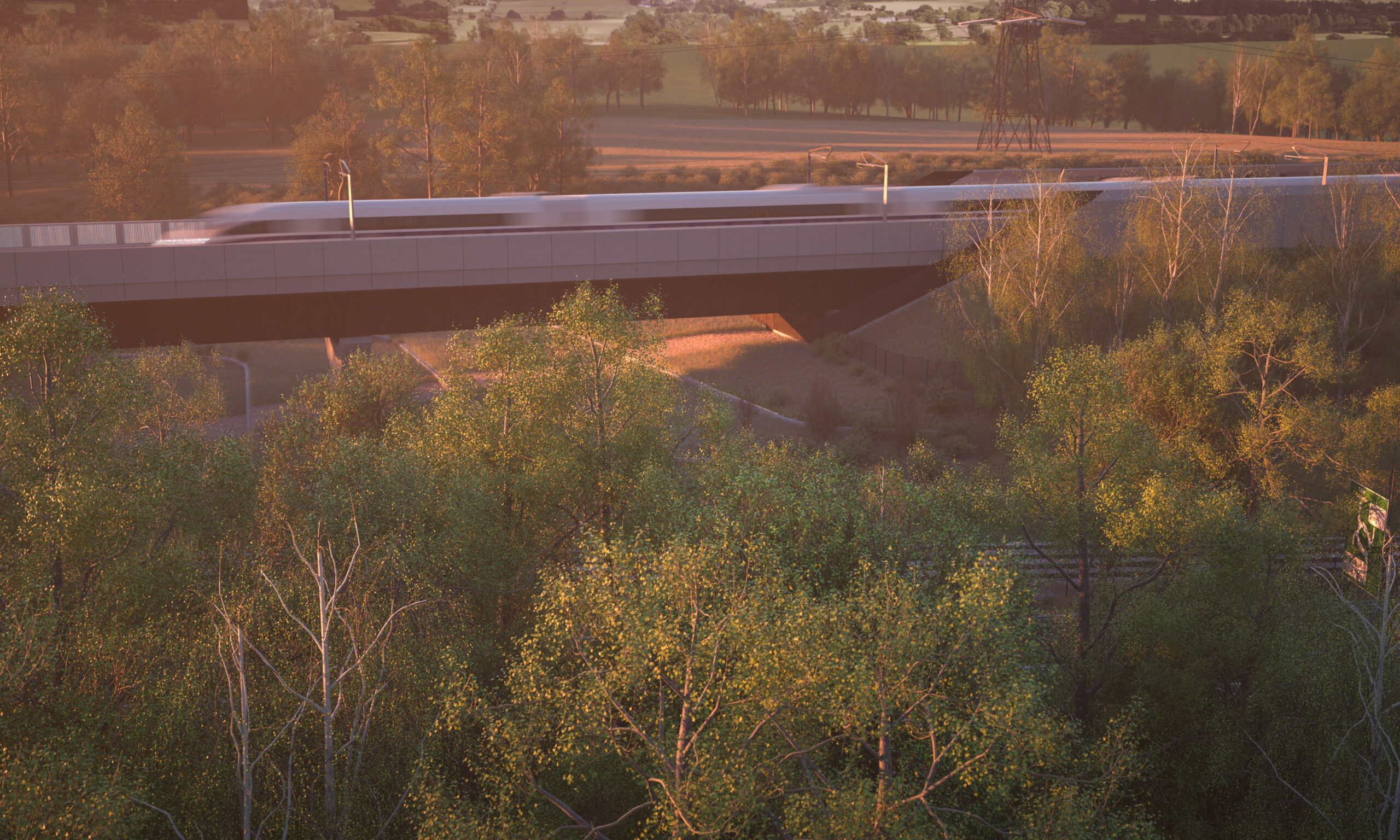 © HS2 Ltd
"Small Dean Viaduct is the most high profile of the 15 viaducts that we are delivering across our 80 km central section ofHS2, and we have been developing our design to respond to the unique challenges of building a sustainable structure that responds to the local environment.
"Works are already underway to prepare for the new viaduct, and over the next two years the foundations and piers will be built alongside the busy A413, before the 5,800 tonne deck will be launched in 2025."