Alstom has begun operations at METRONET's brand new train manufacturing facility in Bellevue, Perth, Western Australia (WA).
This is a watershed moment for rail manufacturing in the state, as this project effectively heralds the restarting of the industry here.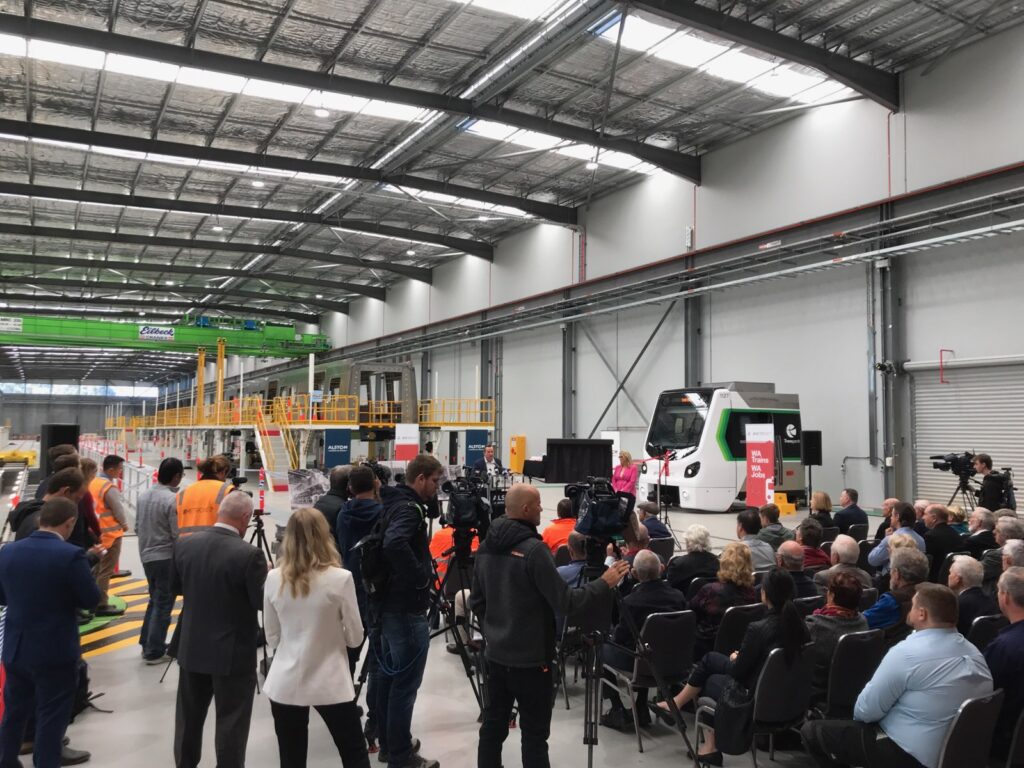 The project will see the transfer of the latest railway technologies and manufacturing processes to WA, establishing one of the most technologically advanced train manufacturing and maintenance sites in Australia.
Alstom will provide fast-tracked training and skills development programmes through dedicated partnerships with local further education and technical training organisations, creating a new generation of skilled railway manufacturing professionals.
The facility will create around 200 jobs, with workers manufacturing, testing and commissioning 41 6-car electric (EMU) and two 3-car diesel (DMU) trains. Alstom's contract also includes 20 years' maintenance of the EMU trains and maintenance support services for the DMU trains.
The site opening was attended by attended by WA's Premier, Mark McGowan, and Minister for Transport, Rita Saffioti.