Alstom has begun operations at METRONET's brand new train manufacturing facility in Bellevue, Perth, Western Australia (WA).
This is a watershed moment for rail manufacturing in the state, as this project effectively heralds the restarting of the industry here.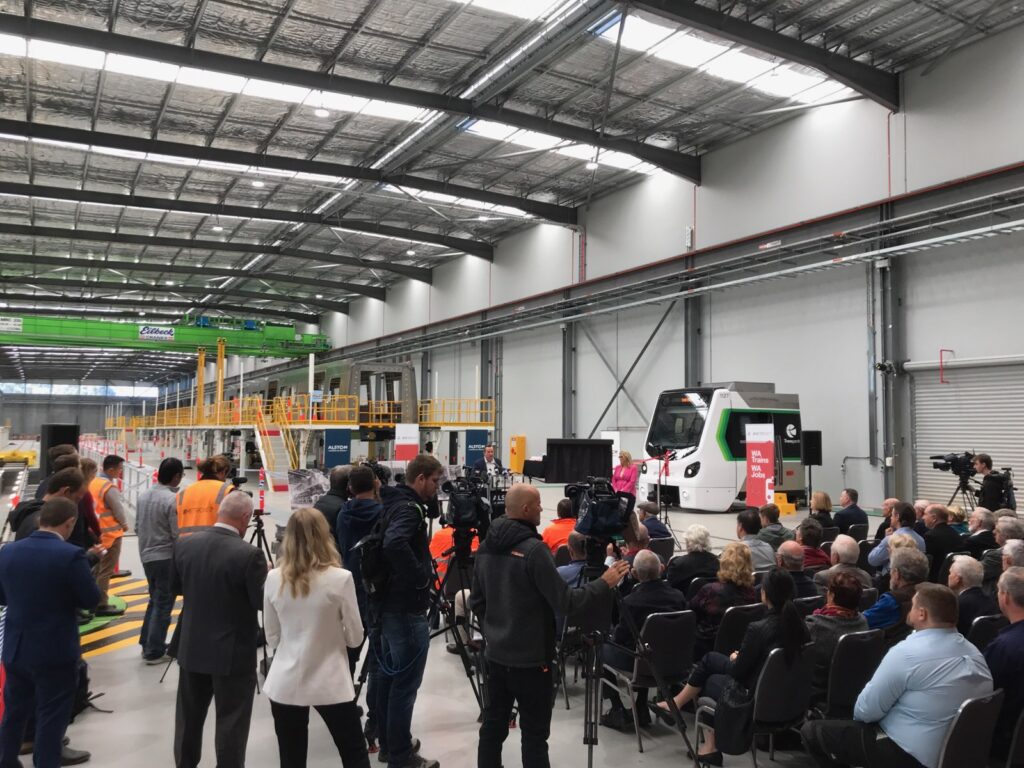 The project will see the transfer of the latest railway technologies and manufacturing processes to WA, establishing one of the most technologically advanced train manufacturing and maintenance sites in Australia.
Alstom will provide fast-tracked training and skills development programmes through dedicated partnerships with local further education and technical training organisations, creating a new generation of skilled railway manufacturing professionals.
The facility will create around 200 jobs, with workers manufacturing, testing and commissioning 41 6-car electric (EMU) and two 3-car diesel (DMU) trains. Alstom's contract also includes 20 years' maintenance of the EMU trains and maintenance support services for the DMU trains.
The site opening was attended by attended by WA's Premier, Mark McGowan, and Minister for Transport, Rita Saffioti.
"Alstom is delighted to begin operating METRONET's brand new train manufacturing facility in Bellevue, revitalising the rail industry in Western Australia.
"Over the coming weeks we will begin ramping up the production of these new trains in line with our commitment to deliver the latest rolling stock and maintenance technologies and develop the next generation of local, world-class railway manufacturing professionals."
The fleet of 43 trains – the biggest railcar order in the history of the state ­– will be built with the support of local suppliers, contractors and equipment vendors. Alstom has committed to 50 percent local content for the vehicles, bringing additional benefits beyond the delivery of the trains to the local economy.
Furthermore, by manufacturing locally, the cost per railcar is reduced – from 4.05m AUD (2.58m euros | 3.14m USD) per railcar on the last B-Series order, to roughly 2.97m AUD (1.89m euros | 2.3m USD) per railcar for this current order of C-Series trains.
The new C-Series trains will be more energy efficient and designed to accommodate future upgrades. Each train will have a capacity of approximately 1,200 passengers and include three double passenger doors per car for enhanced passenger flows.