Critical Communications for Australian Railways
With the increased number of passengers using rail as their mode of transport Frontline Safety Critical Communications becomes ever more vital and also challenging. Getting safety communications accurate, brief, clear and professional will help ensure the safe travel of billions of customers. In this article, Anton Abrahams, Chairman of the Australasian Critical Communications Forum (ACCF), takes a look at the challenges railways face and how they can improve critical communications to ensure the future safety of rail passengers.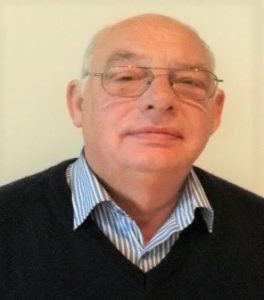 By Anton Abrahams, Chairman of the ACCF, a chapter of the Critical Communications Association (TCCA).
The railways have a long and proud history around the world, but for every operator the challenge is to carry passengers and freight safely to their destinations, adhering to scheduled running times and keeping within mandated budgets.
Critical to both the safety and efficiency of rail network operations are effective communications that are designed to support both expected and unexpected events, help protect rail personnel, passengers and property, and underpin the spectrum of operational requirements across a rail organisation.
One of the most established communications systems in use on both overground and underground rail networks is the Terrestrial Trunked Radio – TETRA – a European Telecommunications Standards Institute (ETSI) standard. Originally specified as the public safety communications technology for governments around the globe looking to protect their citizens, the rapid acceptance of TETRA by the public safety sector has catalysed its adoption by an increasingly wide range of markets. These include air, rail, road and water transport, utilities, mining, the oil and gas exploration, extraction and delivery industries, commercial, retail and leisure organisations.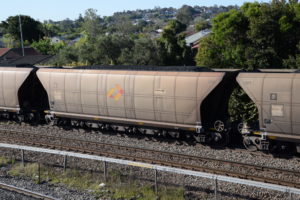 After public safety, transportation is the biggest single user of TETRA for critical communications. As an open standard technology, operators and users of TETRA can source infrastructure and terminals from a wide range of suppliers, which maintains cost competition and fosters innovation.
Industry analyst IHS Markit highlights geographical hotspots as the critical communications market continues to grow globally, with the Asia Pacific region forecast to experience the largest increase in the use of critical communications technologies. The growth of TETRA in the rail sector is evident in Australia, with major projects implementing TETRA as the critical communications network of choice.
Aurizon's 2700km Technologically Advanced TETRA Radio Network
Aurizon is Australia's largest freight rail operator and a top 100 company on the Australian Securities Exchange. Each year the company transports more than 250 million tonnes of Australian commodities – connecting miners, primary products, and industry with international and domestic markets. Aurizon provides its customers with integrated freight and logistics solutions across an extensive national rail and road network.
Aurizon commissioned a new radio system for its Queensland operations and this most technologically advanced and largest radio network in Australia is now complete. The network utilises cutting edge TETRA digital radio technology, encompassing 79 sites and covering 2,670 kilometres of rail network, linking 50 coal mines and four major ports throughout Central Queensland and providing critical communications of the highest level of reliability and availability with no single point of failure.
The new network will also deliver improved monitoring, remote diagnostics, overlapping radio coverage, GPS tracking and distress signal capabilities. Applications available to Aurizon will include advanced facilities such as geofenced auto channel change, weather alerts directly over the radio system from the Weather Watch website, heat maps tracking every radio on a mapping display showing identity, location, speed alerts and signal strength and a mobile phone client giving two-way radio access and functionality on iPhone and Android smartphones.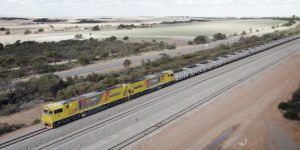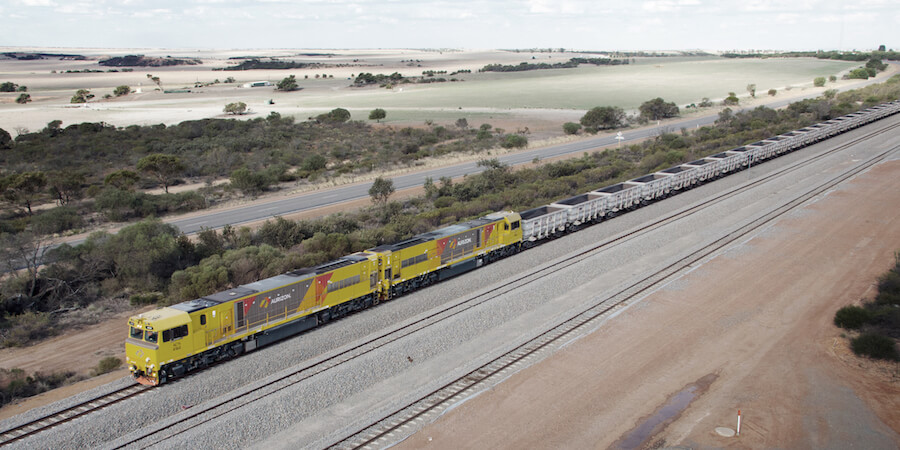 Other long-haul rail freight projects that utilise TETRA critical communications technology providing the highest level of reliability and availability include Roy Hill (iron ore) which built its own 344km heavy rail long corridor completed in 2015 and which will use driverless trains in the near future.
Fortescue, also iron ore, built its own 280km heavy-haul railway corridors in Western Australia some 10 years ago and was at that time the heaviest-haul railway in the world.
Metro Rail Project – Sydney, New South Wales
Sydney Metro Northwest, formerly the North West Rail Link, is the first stage of the Sydney Metro and will be the first fully-automated metro rail system in Australia. Sydney Metro City & Southwest is the second stage. From the North West, the metro rail is being extended under Sydney Harbour, through new underground city stations and beyond to the south west. In 2024, Sydney will have 31 metro railway stations and a 66km standalone metro railway system, revolutionising the way the citizens of Australia's biggest city travel, and increasing the capacity of train services across Sydney from about 120 an hour today, to up to 200 services an hour beyond 2024. The metro network will be fully segregated from the existing Sydney Trains network.
The metro incorporates a state-of-the-art mission-critical TETRA radio network that employs geo-redundant central servers and highly available radio base stations providing both underground and outdoor coverage to the rail line in support of the operational and maintenance activities. The project utilises specially developed rail-certified on-board radios that interface with the on-board systems to pass voice and mission critical data to and from the control centre. In the case of Sydney Metro, Australia's first driverless metro train, control centre dispatching software provides the operators with all the tools they need to interact with the trains, staff and passengers.
Sydney Light Rail Project
The CBD and South East Light Rail is a new light rail network for Sydney, currently under construction. The project incorporates a 12.7km route connected via 23 light rail stops that plans to transport more than 9.7 million passengers a year.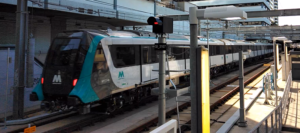 As with the Sydney Metro, this project is installing a mission-critical TETRA radio network with geo-redundant central servers and highly available radio base stations providing both underground and outdoor coverage to the rail line.
The project utilises specially developed rail-certified o-board radios that interface with the on-board systems to pass voice and mission-critical data to and from the control centre.
Gold Coast, Queensland – G:link On-going Expansion
The Gold Coast G:link light rail system is expanding the existing network which utilises a mission-critical digital TETRA radio system and was completed for the 2018 Commonwealth Games in Queensland. The network has already expanded to some 20 kilometres (single line) and nineteen stations, with further expansions planned for an additional eight stations for which construction will start in 2020.
IHS Markit figures for 2017, the latest available, show TETRA deployments increased by 16 percent, with a greater number of shipments in all major regions – so the future for TETRA in the rail sector looks secure. Rail systems in Asia will be one of the topics in the forthcoming Critical Communications World event in Kuala Lumpur, supported by ACCF.
Critical Communications World (CCW) is a local chapter of the The Critical Communications Association (TCCA). Along with TCCA, the ACCF continues to advocate on behalf of mission and business-critical stakeholders in respect to global open standards which continues to include digital LMR standard TETRA, DMR, P25 and all the 3GPP/ETSI broadband and mission critical broadband standards (LTE/4G and 5G) to ensure standards are established so stakeholder and professional user requirements are adequately addressed. For more information please visit: https://tcca.info/mc-events/critical-communications-world-2019/
The following ACCF/TCCA members and their partner companies contributed to this article content: Ansaldo, CSE/Transtel, DAMM, MCS Digital, Motorola Solutions, SeLex ES, Sepura, Radlink Communications, Rohill and Teltronic