Tunnel boring machine (TBM) Peggy has broken through at the site of Western Sydney International Airport's metro station.
This milestone follows the breakthrough of TBM Eileen in July, marking a major advancement in the Sydney Metro – Western Sydney Airport project.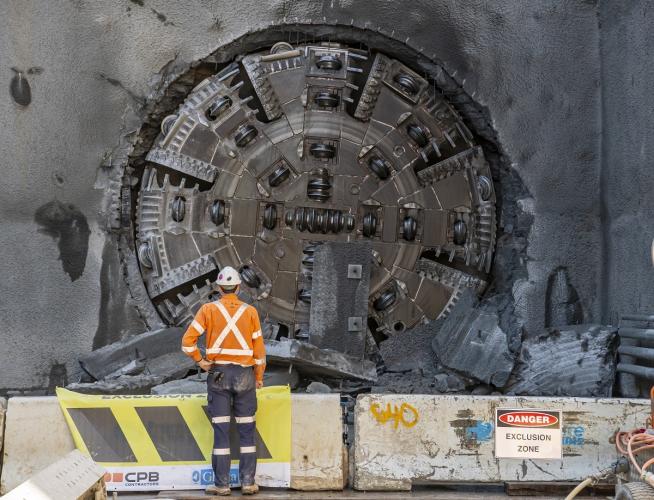 The 1,066-tonne machine has now completed the first leg of its 5.5-kilometre journey to the Aerotropolis. It has operated 24/7 at an average speed of 120 metres per week, building the fully lined 1.26-kilometre tunnel from the Airport Business Park.
In doing so, TBM Peggy has excavated around 112,000 tonnes of rock.
The TBM will now cross the station box before being relaunched to tunnel under the future Western Sydney International Airport, which is scheduled to open in 2026.
A total of four TBMs will build the 9.8-kilometre twin tunnels for the Sydney Metro – Western Sydney Airport line.
This service will be operational in time for the start of passenger services at the new airport. It will offer passengers a travel time of 15 minutes from St Marys metro station to the Airport Terminal Station.