Sydney Metro TBMs to Begin Work on the Project's Tunnels
Sydney Metro has announced that tunnelling works have begun in the city. The tunnel borers (TBMs), which are 150m in length, will create new twin railway tunnels to run under the centre of Sydney as well as deep under the harbour. The Sydney Metro TBMs have been designed specifically to deal with the local geology, which is hard sandstone and shale.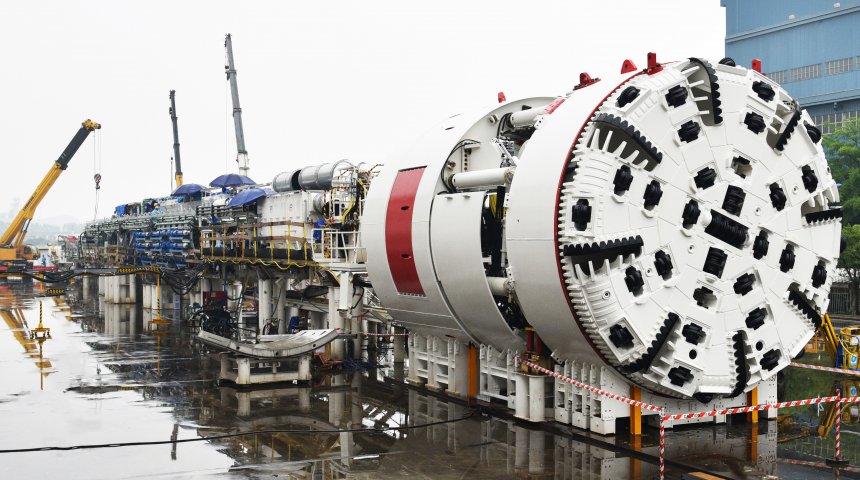 There will be five tunnel boring machines in total that will perform the work of creating 31 kilometres of tunnels between Chatswood and Marrickville. Of these, the first – named Nancy – was officially launched on 17 October. All tunnel boring machines are given female names. TBM Nancy was named after the pioneering aviator and founder of the Australian Women Pilots' Association Nancy Bird Walton OBE. It would have been her 103rd birthday on 16 October.
TBM Nancy and the four other mega borers will tunnel 8.1km from Marrickville to Sydney metro station locations – Waterloo, Central, Pitt Street and Martin Place – and then to Barangaroo, where they will be extracted from the ground. Together they will excavate almost six million tonnes of rock, making around 120m of progress per week.
Sydney Metro says this is the first time in the history of the country that five tunnel boring machines have been used to work on a single infrastructure project.
Two of the five TBMs will excavate 6.2km from Chatswood to the edge of Sydney Harbour, while a specially designed TBM is to perform the work required under the harbour.
Transport for New South Wales estimates that the Sydney Metro Northwest metro will enter operation during the second quarter of 2019. The Sydney Metro between Chatswood and Sydenham, including the new twin rail tunnel under the harbour and through the centre of the city received their planning approval in January 2017.