Four tunnel boring machines (TBMs) have finished 20 months of digging under Melbourne to create two 9km, 6.3m high rail tunnels lined with around 250,000 tonnes of concrete for the Metro Tunnel Project.
Set to transform Melbourne's train network, this project will deliver more trains to and from the suburbs and slash travel times by up to 50 minutes a day.
The work took place just 1.5m underneath Melbourne's City Loop as trains continued to run, as well as digging 12m under the Yarra riverbed and around 7m below the Burnley Tunnel.
TBM Meg was the last to arrive at the Town Hall Station site 25m under Swanston and Collins streets, following TBMs Millie, Joan and Alice, which broke through at the station over the past month.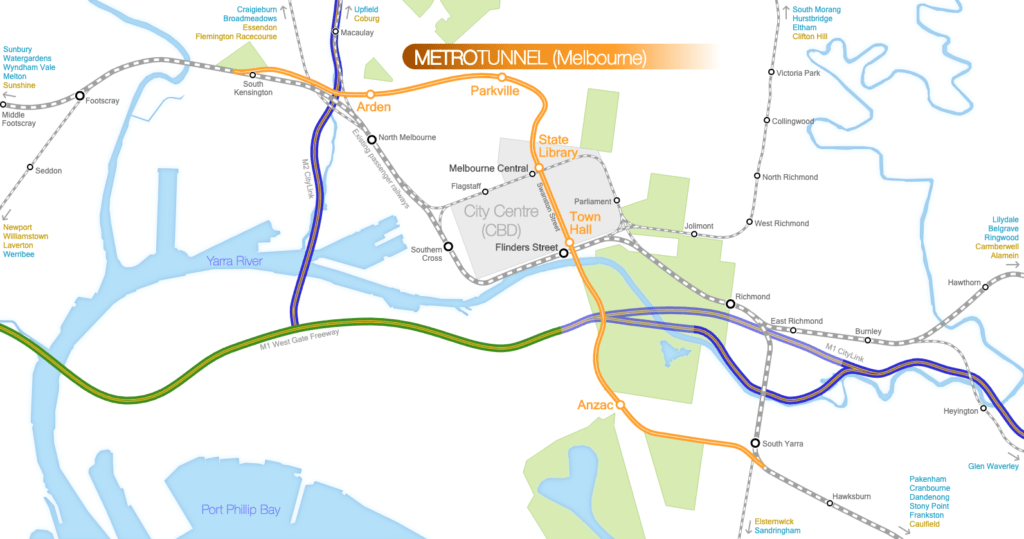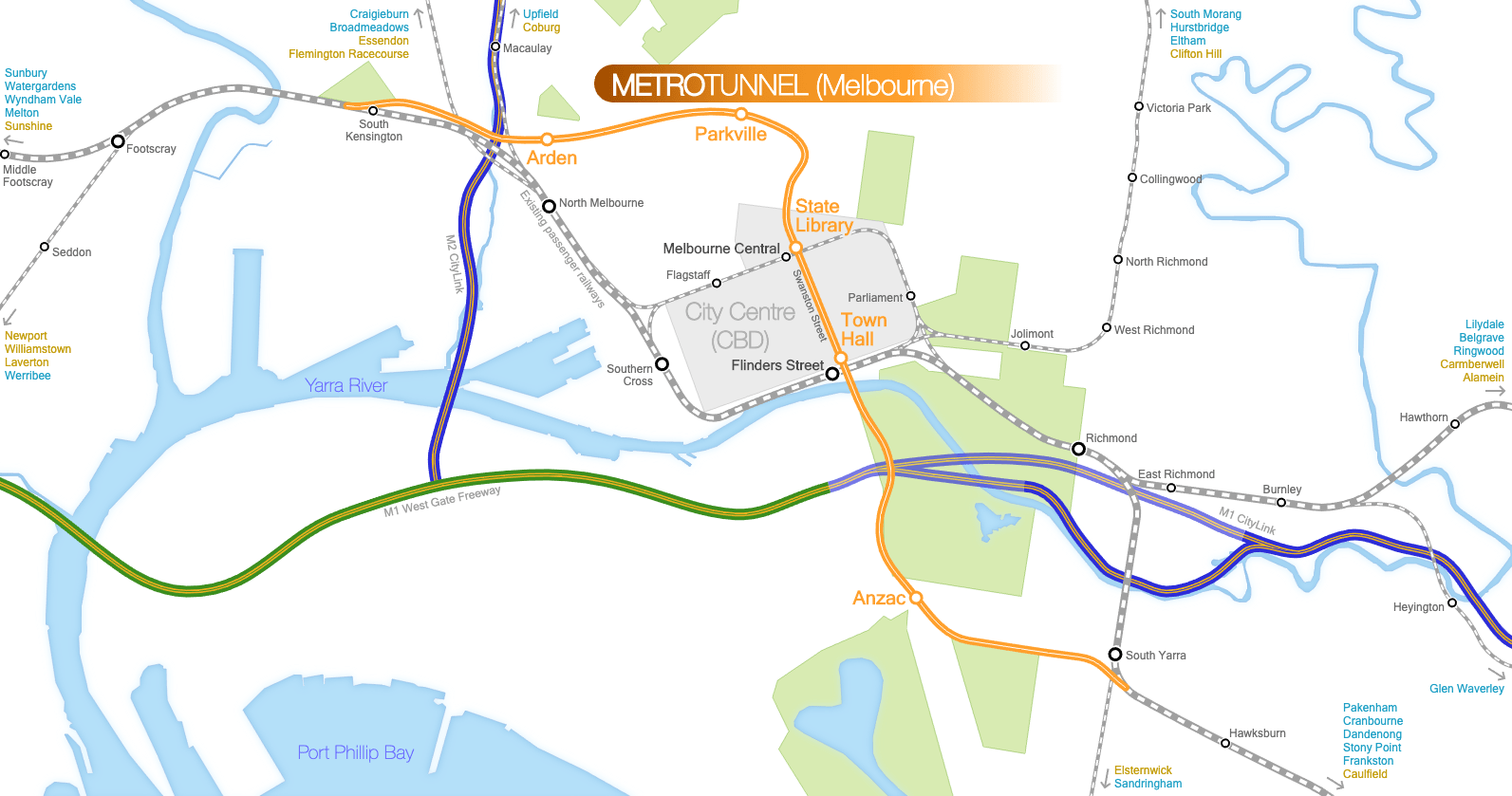 The four machines have tunnelled on six separate legs between Kensington and South Yarra, installing more than 55,000 curved concrete segments to create a waterproof tunnel lining. They dug as deep as 40m below ground and tunnelled through 600,000 m3 of basalt rock, gravel and silt and clay.
After starting work progressively from August 2019, the TBMs tunnelled an average of 90m a week, with Alice recording the best rate of 195m in a single week.
While the TBMs have finished the rail tunnels between the project's five stations, roadheaders are still at work digging the final section of tunnels alongside the platforms at Town Hall Station.
The TBMs are now being dismantled underground and retrieved, with the 'skin' of each shield to remain in the tunnels to form part of the permanent lining. The remaining components will be assessed for potential reuse on other tunnelling projects.